Turning Capital Against Capitalism
Experiments in funding an equitable economy.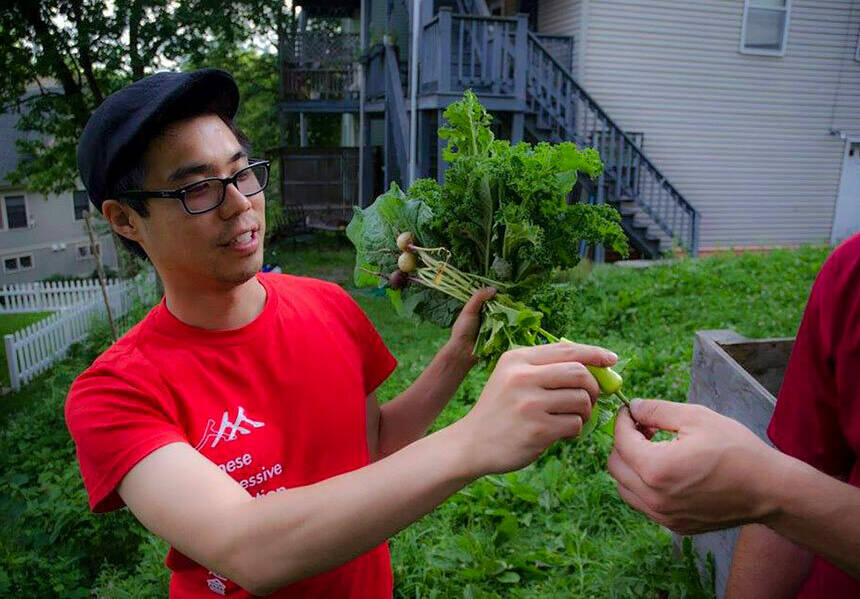 The Boston region has one of the nation's most thriv­ing economies, with job growth above the nation­al aver­age, thanks in large part to the aca­d­e­m­ic and health­care sec­tors. But the ben­e­fits are not shared equal­ly. The medi­an income for white house­holds is more than twice that of Lati­no house­holds, and near­ly twice that of black households.
One ongoing challenge is to get funding without compromising on principle.
To address these inequities, a patch­work of Boston orga­niz­ers are work­ing to cre­ate a ​"sol­i­dar­i­ty econ­o­my" (SE)— an econ­o­my that, as the U.S. Sol­i­dar­i­ty Econ­o­my Net­work (USSEN) phras­es it, ​"puts peo­ple and plan­et first" and is ground­ed in prin­ci­ples of sol­i­dar­i­ty, democ­ra­cy, sus­tain­abil­i­ty and equi­ty in race, class and gen­der. It's meant to be a plu­ral­ist approach, a flex­i­ble prag­ma­tism designed to meet the needs of spe­cif­ic communities.
Boston is home to a diverse assort­ment of SE ven­tures, from employ­ee-owned green busi­ness­es like Coop­er­a­tive Ener­gy, Recy­cling and Organ­ics, which col­lects and com­posts food waste and sells the soil to farm­ers, to the Greater Boston Com­mu­ni­ty Land Trust Net­work, a patch­work of com­mu­ni­ty-owned tracts that offer afford­able hous­ing, urban agri­cul­ture and oth­er ser­vices ori­ent­ed toward the pub­lic good.
These and oth­er SE ini­tia­tives are doc­u­ment­ed in ​"Sol­i­dar­i­ty Ris­ing in Mass­a­chu­setts: How a Sol­i­dar­i­ty Econ­o­my Move­ment is Emerg­ing in Low­er-Income Com­mu­ni­ties of Col­or," a report released in Feb­ru­ary by the Mass­a­chu­setts-based Sol­i­dar­i­ty Econ­o­my Ini­tia­tive. The report also high­lights poten­tial obsta­cles faced by SE ven­tures. As one prac­ti­tion­er put it, ​"We all grew up in cap­i­tal­ism and there are traps in our minds."
One ongo­ing chal­lenge is to get fund­ing with­out com­pro­mis­ing on prin­ci­ple. Con­ven­tion­al lenders can be reluc­tant to pro­vide start-up cap­i­tal, and many SE prac­ti­tion­ers don't trust the banks much any­way, so the sec­tor often ends up rely­ing on wealthy donors or foun­da­tions. This rais­es its own issues. Once you secure such funds, how do you make sure that com­mu­ni­ty mem­bers, not fun­ders, retain con­trol over their projects? How do you incor­po­rate democ­ra­cy into invest­ing and work­place deci­sions when, as Penn Loh, one of the authors of ​"Sol­i­dar­i­ty Ris­ing in Mass­a­chu­setts," puts it, "[demo­c­ra­t­ic] mus­cles are atro­phied in our culture"?
In an effort to build up those mus­cles, the Boston Uji­ma Project is work­ing to cre­ate a demo­c­ra­t­i­cal­ly con­trolled invest­ment fund to help busi­ness­es in Rox­bury, Dorch­ester and oth­er Boston neigh­bor­hoods pri­mar­i­ly home to poor peo­ple, immi­grants and peo­ple of color.
At its August 2016 Sol­i­dar­i­ty Sum­mit, Uji­ma gave this vision its first test run: Five black- and/​or immi­grant-owned ven­tures made their case direct­ly to a crowd of rough­ly 200 for a total of $20,000 in zero-inter­est loans. Every­one in atten­dance — most­ly local activists and first-time investors, many of them peo­ple of col­or — got a sin­gle vote, regard­less of how much mon­ey they had invest­ed. After dis­cus­sion and delib­er­a­tion, they vot­ed by text mes­sage to approve all five fund­ing requests.
Half of the invest­ment mon­ey had been crowd-sourced from around 175 com­mu­ni­ty mem­bers (at an aver­age of just over $50), and the oth­er half came from a small group of non­prof­its ded­i­cat­ed to advanc­ing the SE, who had agreed to match local funds. One of these fun­ders, the Boston Impact Ini­tia­tive, also com­mit­ted to repay­ing 20 per­cent of the invest­ment if the recip­i­ents fall through.
Noah De Amor, who secured a loan for his Dorch­ester bike shop, calls the inter­est-free Uji­ma mon­ey ​"the right kind of debt" because it comes from peo­ple he knows and trusts in his com­mu­ni­ty — in con­trast to con­ven­tion­al bank lenders.
To help ensure the com­mu­ni­ty retains pow­er over out­side investors, project lead­ers are hop­ing to give the final say in invest­ments to neigh­bor­hood assem­blies in tar­get com­mu­ni­ties. That, accord­ing to Uji­ma orga­niz­er Aaron Tana­ka, com­bined with the ​"one vote regard­less of dona­tion size" rule and the Sol­i­dar­i­ty Summit's pub­lic nature, will help keep the ini­tia­tive demo­c­ra­t­ic. He hopes the unusu­al face-to-face process can increase account­abil­i­ty, ensur­ing that busi­ness­es and com­mu­ni­ties under­stand what they do and don't want from each oth­er. ​"It's uncom­fort­able, and that's the point," he says.
Fund­ing is just one area where prin­ci­ples and real­i­ties can clash, says Emi­ly Kawano of USSEN. A relat­ed strug­gle is ensur­ing that the move­ment is root­ed in and tru­ly con­trolled by peo­ple in low-income com­mu­ni­ties and com­mu­ni­ties of col­or — that the wealth and edu­ca­tion of many of its lead­ing orga­niz­ers is used to build pow­er among peo­ple who lack it, and not to per­pet­u­ate priv­i­lege among those who already have it. This can be dif­fi­cult, Kawano admits.
In her own work with Well­spring Uphol­stery, a work­er-owned coop­er­a­tive in Spring­field, Mass., she's seen this ten­sion first-hand. For some of the more tech­ni­cal aspects of uphol­stery, Well­spring had to bring in work­ers from out­side its tar­get com­mu­ni­ties of low-income peo­ple of col­or. ​"We've had a lot of clash­es around that," she says.
Anoth­er issue is that effec­tive com­mu­ni­ca­tion and con­flict res­o­lu­tion — soft skills that are essen­tial to delib­er­a­tive demo­c­ra­t­ic process­es — aren't devel­oped in many school sys­tems. ​"It's not nec­es­sar­i­ly in our cul­ture," Kawano says. ​"We aren't used to coop­er­at­ing in our work­place, or tak­ing responsibility."
Still, Kawano calls her­self ​"a life­long pes­simist" who nonethe­less feels opti­mistic about the SE. While it won't appeal to ​"diehard believ­ers in cap­i­tal­ism," she says, the SE's strength is that it can con­nect with every­day peo­ple through ​"main­stream Amer­i­can val­ues of inde­pen­dence and self-deter­mi­na­tion and democ­ra­cy," man­i­fest­ed in struc­tures like work­er-owned busi­ness­es. ​"It's not com­ing from on high, it's not a the­o­ry, it's not a blue­print com­ing out of high­ly edu­cat­ed brains. It's rather look­ing at what exists and what works that align to these prin­ci­ples and try­ing to pull it together."
"If any­one tells you they know the one path to rev­o­lu­tion," Penn Loh says, ​"they're prob­a­bly wrong." The more that deci­sions are con­test­ed pub­licly and demo­c­ra­t­i­cal­ly, he believes, the more that bad out­comes can be avoid­ed. ​"Process is the answer," he adds. ​"Democ­ra­cy is real­ly fuck­ing hard, but it's worth it."
This piece was pro­duced in col­lab­o­ra­tion with Dig­Boston.