When United Auto Workers (UAW) President Bob King was elected last June, he pledged to win back the concessions the union relinquished to U.S. automakers at the height of the industry's bankruptcy crisis less than two years ago.
Now that the Big Three companies — Ford, General Motors, Chrysler — are showing signs of recovery, UAW workers are beginning to earn a share of the emerging prosperity. On Monday, General Motors announced that their hourly employees represented by UAW are expected to receive profit-sharing checks that average $4,000 each. White-collar employees are estimated to receive an average of $8,000.
It is the largest payment GM has given to their hourly employees represented by the UAW, and is more than double the previous record ($1,775) handed out in 1999. The total payouts, including payments for salaried workers, are estimated to top more than $400 million, according to the AP.
The timing of the so-called profit-sharing bonuses comes after Ford and Chrysler recently handed out their own payouts to their workers. The news was immediately criticized by conservatives, who argued that taxpayers should receive the bonuses.
Local news outlets in Detroit have said the payouts will boost spending in the local economy. But the debate over worker payouts is also a prelude to later this fall, when Ford, GM and Chrysler each prepare for contract talks with the UAW, a union that is seeking to fulfill King's platform for rolling back concessions.

The economic climate for the Big Three has certainly changed since the tumult of 2009. Ford posted a $6.56 billion net income last year; GM made $4.2 billion over nine months last year. Despite losing $652 million last year, Chrysler is expected to post a profit this year and managed to hand out a $750 ​"performance award" to 22,000 UAW workers this month. Ford is also paying their hourly workers about $5,000 each in bonuses.
UAW Vice President Joe Ashton and Cathy Clegg, vice president of labor relations for GM, issued a joint statement stating, ​"We are beginning to see that the hard work and dedication of this team is helping to create a healthier GM, which benefits employees, our customers and the many others who depend on our success."
White-collared workers see greater payout
But the GM payouts appear to have favored the white-collar workers. Salaried workers, who generally make more than $100,00 a year, are expected to get bonuses that amount to 4 to 16 percent of their pay. The AP estimates the payout to be $8,000 each on average. Roughly 1 percent of the company's white-collar workers will get bonuses that are 50 percent more than their salary. The estimated $200 million white-collar workers will receive is greater than the reported $189 million for hourly workers. UAW agreed to a two-tier system for hourly workers in their last concession, but the bonuses between blue and white collar workers are also uneven.

Nevertheless, the white-collar payouts will provide much fodder for the UAW heading into contract negotiations, according to Gary Chaison, labor professor at Clark University.

​"The union is going to be very angry about this," he told Bloomberg News last week. ​"If these kinds of bonuses are paid to salaried workers, then the union's demands will increase, knowing management can't claim an inability to pay."

But it's not clear yet whether the bonuses benefits workers for the long haul. Some experts have said the payment system is actually a way for the automakers to keep costs down for the future. Often times in profit-sharing systems, hourly workers may not see returns due to cost-cutting measures.
And USA Today reports the union is discussing a ​"gain sharing" plan based more on productivity than profit, but the payouts seem to be smaller. The automakers, looking to stay competitive, will be reluctant to agree to anything that would push costs up. Payouts will compensate employees but won't raise the workers' annual costs.

For King and the UAW, the new contract will be vital to their membership base. In spite of endorsing recent free trade deals, the union's presence has helped local workers share the wealth amid an improving economic landscape. But whether the new deal benefits workers will depend on the framework of the new collective bargaining deal. Automakers will be looking to avoid agreeing to deals that will increase labor costs again, but the union will be trying to win back its concessions. The news might not be so good for UAW this fall.
For a limited time: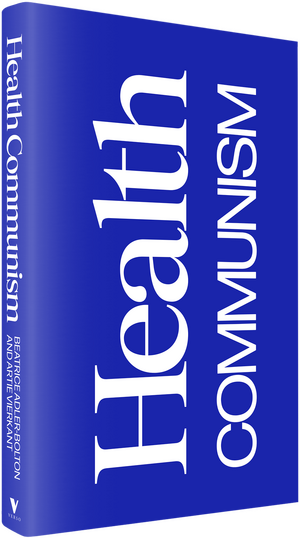 Donate $25 or more to support In These Times and we'll send you a copy of Health Communism.
A searing analysis of health and illness under capitalism from hosts of the hit podcast "Death Panel," Health Communism looks at the grave threat capitalism poses to global public health, and at the rare movements around the world that have successfully challenged the extractive economy of health.
"This is a book you should read before you die, because the ideas synthesized by Adler-Bolton and Vierkant could save our collective lives." –Jon Shaffer