Why Many Uber Drivers Couldn't Afford To Stay Home During Australia's Fires
Uber's business model is built to exploit workers. In 13 major U.S. markets, drivers are paid below minimum wage.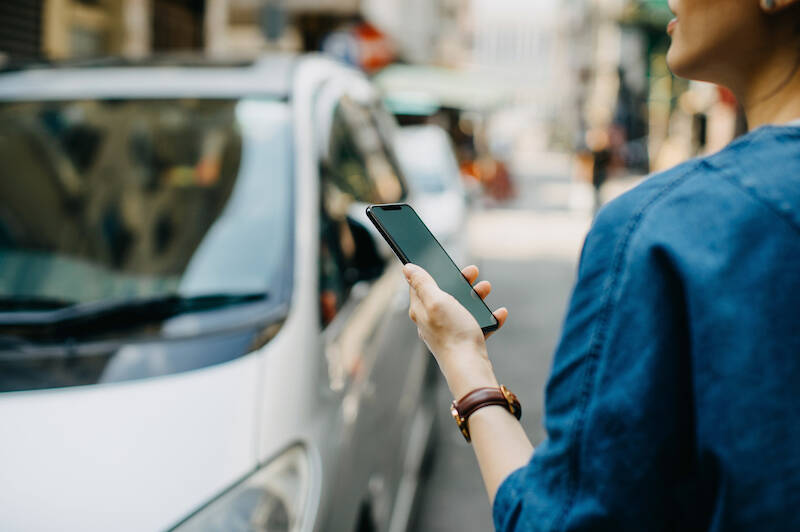 Australia's bush­fire cri­sis has killed tens and incin­er­at­ed an area two-thirds the size of Illi­nois. The result­ing blan­ket of smog reduced air qual­i­ty in the nation's cap­i­tal, Can­ber­ra, to third worst among all major cities. But the lat­est man­i­fes­ta­tion of the cli­mate cri­sis has hurt an already hard-done by group: gig work­ers deliv­er­ing food for Uber Eats. While state gov­ern­ments have advised peo­ple to stay home, for gig work­ers rely­ing on Uber to sur­vive that's tan­ta­mount to ask­ing them to starve, miss rent, or fall behind on loans. All Uber has done, accord­ing to these work­ers, is warn them that going out­side hurts their health. Con­cern­ing itself as lit­tle as pos­si­ble with its employ­ees' well-being is a cen­tral part of Uber's busi­ness mod­el, defining its work­ers as inde­pen­dent con­trac­tors so it can skimp on pro­vid­ing health care, ben­e­fits, or a min­i­mum wage.
But vicious­ly exploit­ing its dri­vers — or chang­ing the ​'norms' that led to a ​"cul­ture of sex­u­al har­ras­ment" at the com­pa­ny — didn't stop Uber from los­ing $1.2 bil­lion between July and Sep­tem­ber of last year. Their bal­ance sheet from the three months pri­or to that had them $5.2 bil­lion in the red. Despite nev­er ful­fill­ing the cap­i­tal­ist imper­a­tive to turn a prof­it, rideshar­ing ser­vices like Uber have man­aged to remake urban life, destroy­ing the licensed taxi indus­try at a sub­stan­tial human cost and wors­en­ing traf­fic in major Amer­i­can cities. As the num­bers show, the dai­ly real­i­ty of Uber dri­vers is no more ratio­nal or fair than one would expect from a com­pa­ny that los­es bil­lions while award­ing its CEO a $3 mil­lion salary.
3

,

900

,

000

 — Uber dri­vers world­wide in

2019

36

% — U.S. adults who say they used a ride-hail­ing ser­vice in

2018

30

% — Uber's cut of each driver's fares as of

2019

$

9

.

73

 — Esti­mat­ed hourly net income (includ­ing tips) of Uber dri­vers in

2018

, fac­tor­ing in vehi­cle expens­es and Uber's cut

13

 — Major U.S. mar­kets where Uber dri­vers' hourly com­pen­sa­tion (before tax­es) was below the man­dat­ed min­i­mum wage in

2018

, includ­ing the three largest: Chica­go, Los Ange­les and New York
$

20

,

000

 — Esti­mat­ed annu­al salary, after expens­es but before tax­es, for an Uber dri­ver work­ing

40

hours per week in

2018

$

20

mil­lion — Amount the Fed­er­al Trade Com­mis­sion fined Uber for false­ly claim­ing its NYC dri­vers could make $

90

,

000

/year in

2017

; the com­pa­ny couldn't pro­duce a sin­gle dri­ver who made that much
$

143

mil­lion — Total com­pen­sa­tion for Uber's top five exec­u­tives in

2018

$

90

mil­lion — Amount pledged by Uber, Lyft and Door­Dash to fight a

2019

Cal­i­for­nia law that would clas­si­fy rideshare work­ers as employ­ees rather than contractors

0

 — Lat­inx or Black employ­ees who held Uber tech lead­er­ship roles in

2018