Next Up for Retired UFC Champion: Organizing a Union for Ultimate Fighters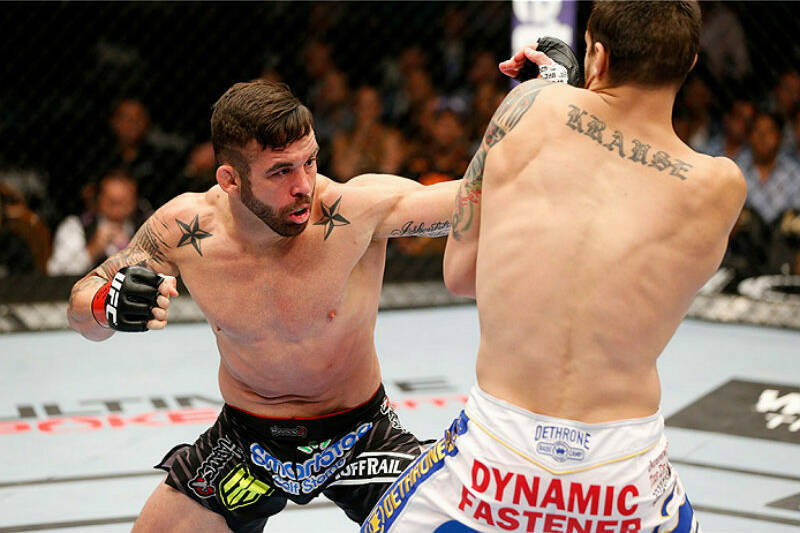 Jamie Varner, a former lightweight World Extreme Cagefighting (WEC) champion, has announced that in his recently announced retirement, he will be forming a union for mixed martial arts (MMA) fighters.
The 30-year-old Varner retired on December 13 after 11 years in MMA, where he fought for both WEC and Ultimate Fighting Championship (UFC), the latter of which is the largest league in the sport. After the fight, Varner told reporters he ​"would love to start some sort of union for fighters."
"The sport's growing and getting all these big time endorsement deals," he went on to say. ​"A lot of us [fighters] … don't think about the next step. I think if we implemented some sort of union, eventually this could be a real career."
Endorsement deals have proven to be big money for ultimate fighting. In 2011, UFC and Fox signed a broadcasting deal that netted the league $100 million. Earlier this month, UFC also signed an exclusive deal with Reebok to outfit its fighters. Under the agreement, fighters can make money on merchandising, but the merchandise's branding will be attached to individual fighters. The amount each fighter will earn will be dependent on their individual sales, not equally distributed among all fighters.
According to Yahoo! Sports' Kevin Iole, ​"It's probable that 20 or 25 fighters will sell a ton of branded apparel and that the vast majority of fighters will sell next to nothing. It's a good deal for the UFC, though, because for every piece of branded apparel sold, … the UFC will get a cut."
UFC has been notoriously cagey about how much its pays fighters. Although successful fighters such as Chuck Liddell, George St. Pierre, and Rhonda Rousey — the sport's most prominent female fighter — can earn in the millions, the average fighter makes nowhere near that. In 2012, ESPN had difficulty finding fighters to speak on the record about their pay and compensation.
"Their business practices are hardcore and cut-throat," said one anonymous fighter calling himself ​"Fighter X." ​"We're paid like entertainers when we should be paid like athletes. They want us hungry. They want us to be poor … so they have more control over us."
This is all while UFC is estimated to be one of the most valuable sporting brands in the world. Forbes estimates its value to be around $1.65 billion, good enough for 10th on its Fab 40 list.
This is all a familiar pattern in professional sports, where athletes sacrifice their bodies and long-term health to generate massive profits for owners and receiving comparatively little in return. Professional sports teams worth billions due to, in large part, the physical feats of their players, pay league minimums (a kind of intra-sport minimum wage) to thousands of players.
College athletics bring in similar piles of cash for their university and the National Collegiate Athletic Association (NCAA). Student athletes, however, receive only their scholarships as compensation. As a result, football players at Northwestern University spearheaded the organization of student athletes as employees of the university. Northwestern players voted on a union earlier this year, though the results have not yet been released because the case is still tied up in court.
But it's the notion of being paid like athletes that seems to guide Varner. He looks to other successful major sports leagues for examples. ​"We are a mainstream, major sport now. If you look at all the mainstream, major sports, they all have unions. They have league minimums and some sort of retirement. That's something that needs to happen for fighters because this is one of those careers that, when it's over, a lot of those guys don't have something else."
For a limited time: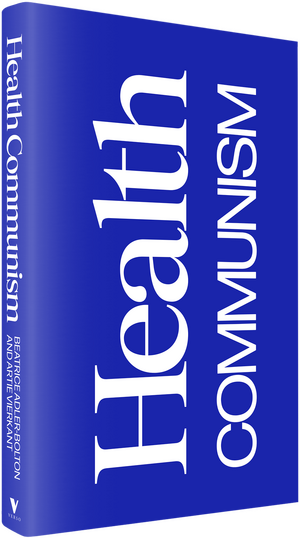 Donate $25 or more to support In These Times and we'll send you a copy of Health Communism.
A searing analysis of health and illness under capitalism from hosts of the hit podcast "Death Panel," Health Communism looks at the grave threat capitalism poses to global public health, and at the rare movements around the world that have successfully challenged the extractive economy of health.
"This is a book you should read before you die, because the ideas synthesized by Adler-Bolton and Vierkant could save our collective lives." –Jon Shaffer
Kevin is an educator and freelance writer in Chicago. Follow him on Twitter at @kevinsolari_.