I'm Proud That My Union Just Urged the AFL-CIO to Kick Out Police Unions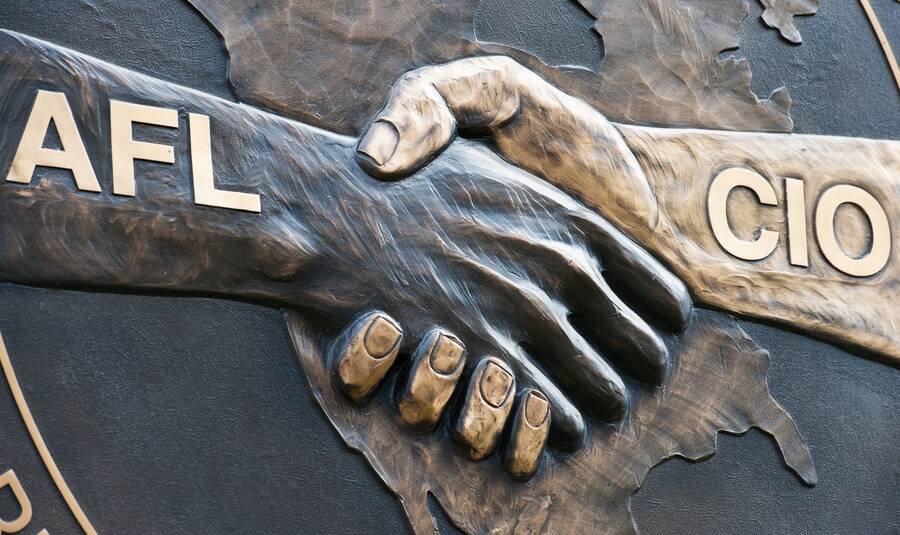 Today, the Writ­ers Guild of Amer­i­ca, East announced a for­mal res­o­lu­tion call­ing on the AFL-CIO to dis­af­fil­i­ate from the Inter­na­tion­al Union of Police Asso­ci­a­tions, the labor union's police union mem­ber. The WGAE is the first union that is actu­al­ly a mem­ber of the AFL-CIO to take this posi­tion. The calls to sep­a­rate the labor move­ment from police unions are now com­ing from inside the house of labor.
I'm one of the 21 elect­ed coun­cil mem­bers of the WGAE who vot­ed on this res­o­lu­tion. As a pol­i­cy, I can't go into the specifics of the inter­nal delib­er­a­tions around the res­o­lu­tion; I cer­tain­ly can't take any indi­vid­ual cred­it for it, because this was a vast col­lab­o­ra­tive process that was dri­ven in large part by the sen­ti­ment of many of the union's mem­bers; nor, iron­i­cal­ly, can I write a news sto­ry about it, since I am con­flict­ed as a par­tic­i­pant. I can­not speak on behalf of any­one but myself. What I can do is to say some­thing about why I think the issue is impor­tant, and how you can take this issue up inside your own union, no mat­ter which one it is.
I believe that under the exist­ing sys­tem of Amer­i­can cap­i­tal­ism, every work­er deserves a union. Police should have a union, Gold­man Sachs should have a union, and you should have a union, because a union should be a very basic fea­ture of a work­place in order to pre­vent the bal­ance of pow­er between employ­ers and work­ers from get­ting out of wack.
That said, like all insti­tu­tions run by humans, unions can be abused and over­tak­en by the bad parts of human nature. Some unions are lazy, and some unions are self-serv­ing, and some unions are mis­guid­ed or myopic or incom­pe­tent. But no unions in Amer­i­ca have been active­ly malig­nant in the way that police unions have. They are large­ly respon­si­ble for the fact that it is so dif­fi­cult to remove and pros­e­cute bad cops. They endan­ger the pub­lic. Many police unions are also run by racists, and have been for a long time. There is no bet­ter sign of how bad police unions have become than the fact that the loud­est calls to rein in their pow­er are com­ing from inside the labor move­ment — from peo­ple who usu­al­ly spend their time fight­ing against efforts to rein in unions.
Since the begin­ning of the ongo­ing upris­ing, the issue of police unions inside the AFL-CIO has found a new urgency. (Kim Kel­ly, who is also a WGAE coun­cil mem­ber, wrote a good sto­ry on the top­ic a week ago.) Those of us who want the labor move­ment to be fight­ing for the same thing that the peo­ple in the streets are fight­ing for have had to abrupt­ly face the fact that the biggest union coali­tion in Amer­i­ca has as a mem­ber a union of more than 100,000 cops. They are the same cops who are beat­ing, tear-gassing, and oth­er­wise oppress­ing all of the oth­er work­ing peo­ple who are right now out in the streets ask­ing to be free of that oppres­sion, includ­ing mul­ti­ple jour­nal­ists and WGAE mem­bers who have been unjust­ly arrest­ed cov­er­ing protests.
The AFL-CIO is a coali­tion of 55 unions, rep­re­sent­ing 12.5 mil­lion mem­bers. Its con­sti­tu­tion says that it exists ​"to ful­fill the yearn­ing of the human spir­it for lib­er­ty, jus­tice and com­mu­ni­ty; to advance indi­vid­ual and asso­ci­a­tion­al free­dom; to van­quish oppres­sion, pri­va­tion and cru­el­ty in all their forms." Real­i­ty has made clear that police unions do not share those goals. It is absurd to pre­tend that a sin­gle coali­tion can effec­tive­ly rep­re­sent the inter­ests of both the pro­test­ers get­ting hit with clubs, and the police offi­cers who are club­bing them. The ques­tion is not whether police unions should exist at all, or whether you think all police offi­cers are evil peo­ple — rather, the ques­tion is whether the pres­ence of police unions inside the strongest union coali­tion in Amer­i­ca is hurt­ing the labor move­ment and its abil­i­ty to help work­ing peo­ple achieve jus­tice. And the answer is yes.
The AFL-CIO includes a process for kick­ing out affil­i­ate unions, if ​"the poli­cies or ­activ­i­ties of any affil­i­ate are con­sis­tent­ly direct­ed ­toward the achieve­ment of the pro­gram or pur­pos­es of author­i­tar­i­an­ism, total­i­tar­i­an­ism, ter­ror­ism and oth­er forces that sup­press indi­vid­ual lib­er­ties and free­dom of asso­ci­a­tion and oppose the basic prin­ci­ples of free and demo­c­ra­t­ic trade union­ism." It is hard to con­jure a con­vinc­ing argu­ment that police unions in Amer­i­ca do not meet that stan­dard. The WGAE's res­o­lu­tion asks the exec­u­tive coun­cil of the coali­tion to begin the process of inves­ti­gat­ing the IUPA accord­ing to that stan­dard. It also urges oth­er unions inside of the AFL-CIO that rep­re­sent police offi­cers to con­sid­er whether hav­ing those mem­bers is harm­ful to the goals of our labor move­ment as a whole.
What about the poten­tial for pro­gres­sive reform of police unions? Great. Do it. When the police unions have been reformed, we can have this con­ver­sa­tion again. Until then, all we have to go on is reality.
In the con­text of AFL-CIO unions, the Writ­ers Guild, East is small. We have few­er than 7,000 mem­bers, most­ly screen­writ­ers and jour­nal­ists. What we do have is a seat at the table, and a voice. We pay our dues to the AFL-CIO. We believe in the vision of a stronger labor move­ment. We are one of the most suc­cess­ful orga­niz­ing unions in the coun­try on a per­cent­age basis. We know that for unions to sur­vive, we must recruit mil­lions of new mem­bers into the flag­ging labor move­ment. Those union mem­bers of the future will be the same peo­ple who are in the streets right now. We have to show them that they're wel­come. We have to be on the right side of history.
Our res­o­lu­tion is a small first step. What would tru­ly push the AFL-CIO to act would be sim­i­lar res­o­lu­tions com­ing forth from many oth­er mem­ber unions. Grass­roots orga­niz­ing on that front has already begun. But big unions are bureau­crat­ic insti­tu­tions, and the clam­or for them to change needs to be very, very loud. If you are one of the 12.5 mil­lion mem­bers of the AFL-CIO, you can do what we did. Many of you have already been march­ing for jus­tice this week. Take that same ener­gy and make your union join this fight.
The point of the labor move­ment is to lift each oth­er up. If your job is to body slam us, you shouldn't be here.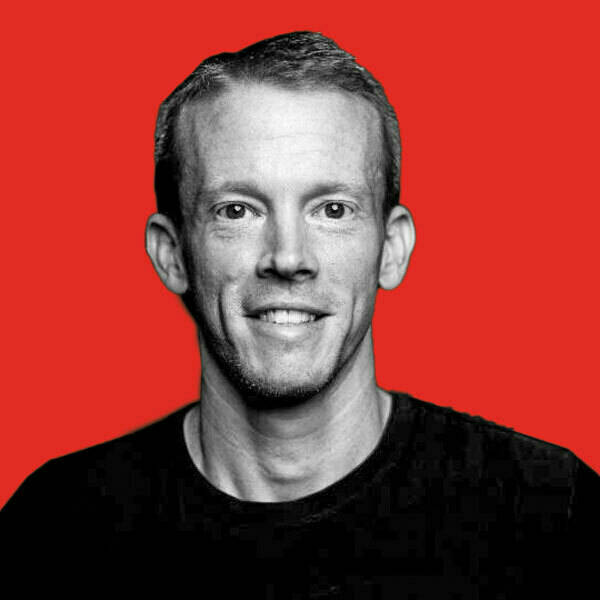 Hamil­ton Nolan is a labor reporter for In These Times. He has spent the past decade writ­ing about labor and pol­i­tics for Gawk­er, Splin­ter, The Guardian, and else­where. You can reach him at Hamilton@​InTheseTimes.​com.