Union Clashes with U. of Calif. Over Ties to Unionbusting Firm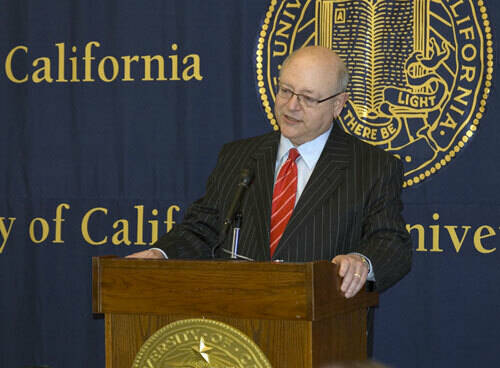 We wanted to make sure you didn't miss the announcement of our new Sustainer program. Once you've finished reading, take a moment to check out the new program, as well as all the benefits of becoming a Sustainer.

The California Nurses Association/​National Nurses Organizing Committee wants to know how much the University of California is paying a law firm connected to five union-busting campaigns during the last decade.
The union has made two public records requests — first in April 2008, and again last month — but the university has yet to respond to either requests. UC, a public entity, is subject to California's Public Records Act, which requires a response within 10 days to requests for public information such as the CNA/NNOC's.
As a result of UC's repeated refusals to reveal details about its relationship with the law firm Littler Mendelson, State Senator Leland Yee (D‑San Francisco) Monday wrote to UC President Mark Yudof, asking him to obey state law and provide the union with the requested information.
"This total disregard for the law goes beyond arrogance and is outright illegal," Lee said yesterday.
CNA/NNOC is the collective bargaining agent for a total of about 11,000 registered nurses (RNs) at five medical centers (Davis, Irvine, Westwood/​Santa Monica, San Diego and San Francisco), and four student health centers (Berkeley, Riverside, Santa Cruz and Santa Barbara) in the UC system.

​"UC medical center executives are using the recession (begun in December 2007) as an excuse to cut hospital staffing," said Beth Kean, the CNA/NNOC chief negotiator for bargaining that involves UC RNs. According to Kean, an example of this is UC Davis nurses who have been assigned two shifts worth of work during one shift. About 200 RN positions were cut from the medical centers during the first nine months of this year, she said.

A spokesman for the UC Office of the President says the university is overwhelmed by requests for information.
"One of the tactics of the union has been to file multiple requests for information, so many that we've had to contract for legal services to handle all of them," Steve Montiel said. UC gets thousands of requests annually, he said.

According to Montiel, the five UC medical centers ​"have been exempted from the furlough program enacted to offset state funding reductions," meaning it is up to each medical center to make spending cuts. He was unable to identify how the medical centers are making up the UC shortfall in state spending to avoid staffing reductions.

Montiel did not deny that UC contracts with Littler Mendelson.
Kate Bronfenbrenner, a professor at the School of Industrial and Labor Relations at Cornell University, says Littler Mendelson was involved in five employers' anti-union campaigns against employees between 1999 and 2003 nationwide, citing her recent study, No Holds Barred: The Intensification of Employer Opposition to Organizing.

In the meantime, budget austerity grows in California. The state's $24 billion budget deficit has left UC with a $535 million shortfall this fiscal year, which could expand to $600 million in 2010-11, according to a September 16 UC press statement.

The actual cost — and reason — for UC to contract with Littler Mendelson, the biggest U.S. employment and labor law firm, remains unclear, Yee wrote in his missive to UC President Yudof.
Montiel accused Yee of grandstanding for political gains. ​"At every opportunity, (Sen.) Leland Yee weighs in with rhetoric and accusations to further his own political aspirations," he said.
Be a Sustainer
We surveyed thousands of readers and asked what they would like to see in a monthly giving program. Now, for the first time, we're offering three different levels of support, with rewards at each level, including a magazine subscription, books, tote bags, events and more—all starting at less than 17 cents a day. Check out the new Sustainer program.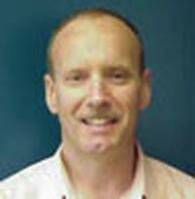 Seth Sandronsky

is a freelance writer whose work has appeared in the

Atlanta Journal Constitution, Race and Class, Review of Radical Political Economics, Sacramento News

&

Review

and

Z Magazine

, among other publications. He lives and writes in Sacramento, Calif., and can be reached at ssandronsky@​yahoo.​com.