Unionbusting Confidential
To keep out organized labor, you need the union-busting law firm Jackson Lewis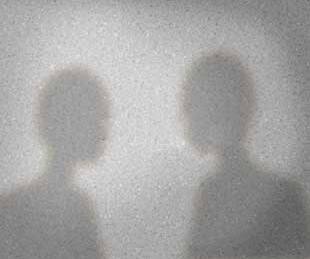 If you thought the union move­ment was in decline–Think Again!" So read an online ad for a recent sem­i­nar in Las Vegas that promised to help me remain union-free. Actu­al­ly, I had thought the union move­ment was in decline, but I'm an open-mind­ed sort, so I was will­ing to be per­suad­ed oth­er­wise. I paid my $1,595 and signed up. Orga­nized by sem­i­nar-spe­cial­ty firm Exec­u­tive Enter­pris­es, it would be led by attor­neys from Jack­son Lewis, one of the lead­ing law firms in the field of union-bust­ing, which has become a multi­bil­lion-dol­lar indus­try encom­pass­ing more than 2,500 lawyers and con­sul­tants offer­ing their ser­vices. The class­es would take place in the Las Vegas West­in Casua­r­i­na, which promis­es its guests ​"a sanc­tu­ary in the midst of bustling excite­ment" as well as craps, black­jack and three-card pok­er. I booked a room.
I knew I was tak­ing a chance. Most out­siders don't know what hap­pens in these sem­i­nars, because the firms that spe­cial­ize in them have their feel­ers out for spies. Union orga­niz­ers and curi­ous jour­nal­ists are espe­cial­ly unwel­come. As much as I enjoy Las Vegas in its own right, a night of Car­rot Top would not make up for being expelled from union-bust­ing class. I there­fore checked in as Arthur S. Levine, the (real) vice-pres­i­dent of my family's real estate com­pa­ny, which owns one small build­ing. This seemed to sat­is­fy the peo­ple at the check-in table, who were care­ful not to say why we all were there. I was glad I found it at all: The sem­i­nar was kept so hush-hush that the name Jack­son Lewis didn't appear on the sign out­side the door.
Inside the sem­i­nar room, I picked a spot behind sev­er­al rows of tables and chairs fac­ing the lectern at the front. Things got off to a delayed start, how­ev­er. Appar­ent­ly, one of the reg­is­trants wait­ing to get in mer­it­ed a clos­er back­ground check. A grim, fer­ret-faced man paced out­side the sem­i­nar room, field­ing calls on his cell phone. He wore a pink shirt and pink silk tie. Hov­er­ing close by was a younger col­league, a burly fel­low with a well-tai­lored dark suit and a Fu Manchu mus­tache. After con­sult­ing quick­ly with each anoth­er, the two men reached a ver­dict. The younger guy strode over to an unoc­cu­pied seat in our class­room and, with evi­dent plea­sure, picked up a place card. ​"Richard," he announced, ​"is no longer with us," osten­ta­tious­ly rip­ping Richard's place card in two.
As it turned out, the two men who had purged Richard would be our sem­i­nar lead­ers. The old­er man in pink was Michael J. Loti­to, a 30-year vet­er­an of anti-union legal wars. The younger was Michael Stief, III, a pro­tégé and fast learn­er. I soon saw they knew their turf well. ​"We're not moral­ists," explained Loti­to. ​"We're lawyers."
Once the sem­i­nar got under­way, I learned that all of us were doing the right thing in resist­ing unions. ​"We believe that the union is irrel­e­vant for the 21st cen­tu­ry," declared Loti­to. Unfor­tu­nate­ly, ​"unions have new weapons." To make his point, he waved a clip­ping from the New York Times describ­ing some recent pub­lic rela­tions woes of Wal-Mart. ​"The risk for some orga­ni­za­tions is not that you're going to be orga­nized from with­in," he advised us. ​"It's that you're going to be orga­nized from with­out."
My fel­low stu­dents, of whom there were about 20, came from var­i­ous parts of the coun­try. We got to know one anoth­er a lit­tle when Loti­to invit­ed us to share our rea­sons for tak­ing the course. It became like a sup­port group. ​"We want to go to union-free, but we've got a bulls­eye on our back," explained Mar­tin, a tough-look­ing dis­tri­b­u­tion super­vi­sor for a food ser­vices com­pa­ny. ​"It's a big threat."
Don­na, a human resources man­ag­er for a dis­count chain store with a gung-ho man­ner, was more upbeat. ​"I've nev­er dealt with unions, and I'm ded­i­cat­ed to mak­ing sure that we keep them out of our dis­tri­b­u­tion cen­ter," she vowed. ​"It's my mission!"
Soon, it was my turn. ​"Hi I'm Art Levine," I ven­tured. ​"We own some rental prop­er­ty in Queens and I'm con­cerned about orga­niz­ing among our employ­ees." This was flat enough to pass muster.
First, appear respectful
One of the first things I learned from Loti­to and Stief was to try to come across as respect­ful of labor's con­cerns. ​"The goal is not to be union- free," explained Stief. ​"It's to be issue-free." We were advised to insti­tute an open-door pol­i­cy with employ­ees, encour­ag­ing them to air any griev­ances or con­cerns ful­ly. Not only would this keep them hap­py, it would help us to sniff out whether there was union­iza­tion afoot.
Loti­to informed us that his father had been a New York dock­work­er. ​"Back then, in 1935, [unions] made per­fect sense," Loti­to said. ​"Did they have legit­i­mate issues about how they were treat­ed in the work­place? Yes! There was no safe­ty, no secu­ri­ty, no ben­e­fits." But they, he explained, were a lot dif­fer­ent from today's whin­ers. ​"We didn't have employ­ees say: It's my God-giv­en right to have health insurance."
Loti­to stopped pac­ing, faced a per­son­nel man­ag­er in the audi­ence, and, slump­ing his body, took on a mock hill­bil­ly accent: ​"You owe me health insur­ance! It just ain't fair! You owe me health insur­ance!" This got a few chuckles.
Loti­to reserved par­tic­u­lar dis­dain for exec­u­tives who don't fight back, lay­ing into a Kaiser Per­ma­nente exec who had appar­ent­ly told the press that the HMO would remain ​"neu­tral" while the SEIU orga­nized work­ers. In a minc­ing voice, Loti­to par­o­died the Kaiser exec­u­tive: ​"It is part of our strate­gic objec­tive to work with SEIU."
"Give me a frickin' break!" he shout­ed. ​"Unions think mon­ey grows on trees!"
Fight­ing unions
By most mea­sures, unions aren't in very good shape. Only eight per­cent of pri­vate-sec­tor work­ers today are union­ized, com­pared to near­ly 30 per­cent in the ​'50s. Enforce­ment of labor laws, already weak, has become almost nonex­is­tent under the cur­rent White House's Nation­al Labor Rela­tions Board (NLRB). And the pro-union Employ­ee Free Choice Act can't get past a fil­i­buster in the Senate.
But Loti­to repeat­ed­ly cau­tioned us against com­pla­cen­cy. ​"They'll attempt to destroy you no mat­ter how good you are," he warned. ​"The bet­ter you are, the big­ger tar­get you are." And he remind­ed us, indi­rect­ly, why we would prob­a­bly need Jack­son Lewis to help us out. ​"It's going to cost you some mon­ey to remain union-free, some­times big mon­ey." But it was mon­ey well spent – espe­cial­ly, he not­ed, if Hillary Clin­ton should become pres­i­dent. The name seemed to send a chill through the room. ​"We're lucky to have a George Bush labor board," Loti­to said.
If Jack­son Lewis wished to empha­size any per­il above all, it was that of Andy Stern, pres­i­dent of the 1.8‑million-member Ser­vice Employ­ees Inter­na­tion­al Union (SEIU), the largest and fastest-grow­ing union in the coun­try. In a CNBC inter­view screened for the class, Stern told an inter­view­er, ​"I think we need to find ways to add val­ue to employ­ers and not make them uncom­pet­i­tive." Stern also point­ed out that union work­ers make an aver­age of $9,000 more per year and are twice as like­ly as non-union work­ers to have health insurance.
When the lights went back up, Stief shook his head. ​"Very impres­sive," he said. ​"Would your peo­ple find him inspir­ing? Yes, they would."
So how should we man­agers face down the threat? Loti­to, slack­en­ing his jaw and assay­ing a blue-col­lar brogue, turned to Ken, a mild-man­nered human resources exec­u­tive for a print­ing com­pa­ny, and asked, ​"Boss, do we have a posi­tion on unions?"
Ken shift­ed in his seat and ven­tured an answer: ​"We don't like ​'em."
"I was lis­ten­ing to this Andy Stern guy," Loti­to con­tin­ued, ​"and he says he wants to add val­ue to our orga­ni­za­tion and find new ways to coop­er­ate." His tone turned mock-tear­ful: ​"He says our future is tak­ing care of our chil­dren." Sev­er­al class­mates laughed.
Ken was at a loss, so Loti­to sug­gest­ed a pos­i­tive ​"mis­sion state­ment." In a rote man­ner, he recit­ed exam­ples: ​"We pro­vide dig­ni­ty and respect for our employ­ees as part of our core val­ues." And so forth. The exec­u­tives eager­ly wrote them down.
How to bust
Fright­en­ing us with sto­ries of union­iza­tion was only one com­po­nent of the pro­gram. A sec­ond was an overview of the many dos and don'ts of union-bust­ing. Should we need more detailed legal advice, Jack­son Lewis, of course, stood at the ready.
One such sce­nario dealt with union autho­riza­tion cards being cir­cu­lat­ed at a fac­to­ry. Stief, play­ing a con­fused work­er, turned to a hotel exec­u­tive named Kevin. ​"How are you doing, boss?" said Stief. ​"My uncle is in the UFCW and I met an orga­niz­er with them, Rob You­blind. I need to fill out a card about inter­est in a union. What should I do with the card?"
Kevin didn't know. Stief advised him to warn his employ­ee of the dan­gers of sign­ing his names to such a doc­u­ment. ​"It's a legal­ly bind­ing con­tract, it's like a pow­er of attor­ney, it's like sign­ing a blank check," Stief said. ​"When you talk to them, bring it down to their level."
Anoth­er exam­ple dealt with a super­vi­sor who had har­bored sym­pa­thy towards union orga­niz­ing. ​"You know what we do with a super­vi­sor who comes to you and says, ​'Hey, boss, it wasn't me, they said it was the com­pa­ny'?" asked Sti­eff. He jerked his tie upwards against his neck to sug­gest a hang­ing – the only time the lawyers open­ly hint­ed at lawbreaking.
What if we sim­ply want­ed to fire union orga­niz­ers? That was pos­si­ble to do, said Stief, as long as you were care­ful to do so for oth­er rea­sons. ​"Union sym­pa­thiz­ers aren't enti­tled to any more pro­tec­tion than oth­er work­ers," he explained. But the fir­ing could not be linked to their union activity.
What if we felt like say­ing a lot of anti-union stuff to our work­ers? Loti­to intro­duced a seg­ment called ​"You Can Say It." Could we tell our work­ers, for instance, that a union had held strike at a near­by facil­i­ty only to find that all the strik­ers had been replaced – and that the same could hap­pen to the employ­ees here? Sure, said Loti­to. ​"It's law­ful." He added, ​"What hap­pens if this state­ment is a lie? They didn't have anoth­er strike, there were no replace­ments? It's still law­ful: The labor board doesn't real­ly care if peo­ple are lying."
But if every­thing failed, and we found our­selves nego­ti­at­ing with a new­ly formed union, then we still shouldn't lose heart. Instead, we could con­tin­ue to under­mine the union by reject­ing all of its demands dur­ing nego­ti­a­tions. (In fact, in about a third of the cas­es after a union vic­to­ry, employ­ers don't even agree to a con­tract.) The trick was in how to word refusals. First, with a shout, Stief demon­strat­ed what not to say in response to a demand for increased wages: ​"I'm not lis­ten­ing to no stinkin' wage increas­es!" He resumed his nor­mal voice: ​"Does that sound like good faith? No." Then Sti­eff showed us the prop­er alter­na­tive: ​"I'm not inclined to agree to that pro­pos­al at this time." He observed. ​"Does that sound like good faith? Yes, but I'm say­ing the same thing I did before." The les­son? ​"You can say no to anything."
If such exam­ples were intend­ed to sell us on the idea of hir­ing legal experts, the irony is that Jack­son Lewis has advised com­pa­nies that have some­times got­ten into seri­ous legal trou­ble. In the case of Ener­Sys, a South Car­oli­na bat­tery plant that retained Jack­son Lewis at a cost of $2.7 mil­lion to thwart union­iza­tion, things got so bad that the NLRB even­tu­al­ly filed a com­plaint against Ener­Sys, accus­ing it of 120 vio­la­tions of labor law, lead­ing to a $7.75 mil­lion set­tle­ment with fed­er­al offi­cials. Ener­Sys, for its part, would sub­se­quent­ly sue Jack­son Lewis for engag­ing in what it termed ​"a relent­less and unlaw­ful cam­paign to oust the union." (Ener­Sys was appar­ent­ly aston­ished to learn that the union-bust­ing firm they'd hired had engaged in union-bust­ing.) Jack­son Lewis force­ful­ly denied that it advised or engaged in wrong­do­ing. The case was recent­ly set­tled under con­fi­den­tial terms.
At your service
I had learned much in our two days togeth­er, but for those of us who'd become attached to our new friends at Jack­son Lewis, we could take solace in an addi­tion­al half-hour of free phone con­sul­ta­tion. I called Michael Stief to ask him how to get rid of pos­si­ble union sym­pa­thiz­ers. I explained my con­cern about the ​"mas­ter con­tract" the SEIU local had arranged with its res­i­den­tial build­ings for $18-per-hour porter salaries.
Stief assured me that the solu­tion was essen­tial­ly more Stief, or at least more Jack­son Lewis, not­ing the New York branch's exper­tise in chal­leng­ing SEIU there. ​"That's why you need us," he said. ​"You're not a mam­moth com­pa­ny and you can't afford a con­tract like that. The impli­ca­tions of that are not good for any­body." What did he mean? ​"Between us, if you're telling me that if you had to live under the mas­ter agree­ment, you'd be out of busi­ness and they'd be out of work – that's what I mean," he said. He added with a laugh, ​"There's a legal way to say that."
That's where Jack­son Lewis would come in. ​"Jack­son Lewis was found­ed on the con­cept of pre­ven­tive labor rela­tions, and we want to help our clients before there's full-blown orga­niz­ing," Stief told me. ​"We are a full-ser­vice law firm," he stressed. ​"We just don't do the legal stuff – we han­dle the campaign."
I said I'd think about it.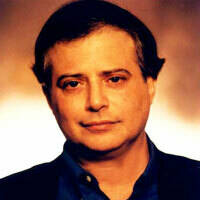 Art Levine
, a con­tribut­ing edi­tor of
The Wash­ing­ton Month­ly
, has writ­ten for
Moth­er Jones
,
The Amer­i­can Prospect
,
The New Repub­lic, The Atlantic
, Slate​.com, Salon​.com and numer­ous oth­er publications.