This Isn't the First Time the United States Has Abandoned the Kurds
In 2014, the United States used Kurdish fighters to beat back ISIS, at great human cost, then left them behind.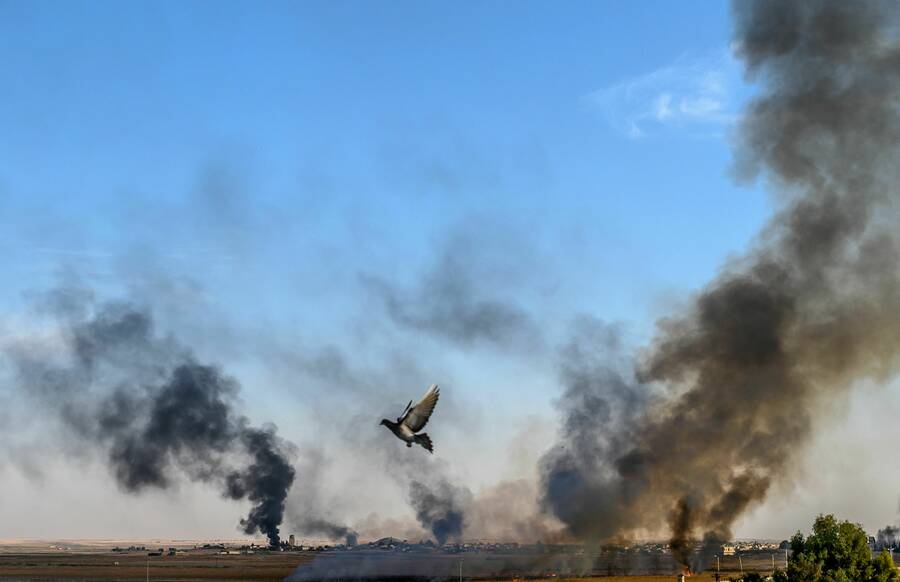 The Trump admin­is­tra­tion announced Octo­ber 6 that U.S. troops were with­draw­ing from north­ern Syr­ia — not leav­ing the coun­try, but retreat­ing just enough to leave Kur­dish allies defenseless.
Unsur­pris­ing­ly, Turkey used the oppor­tu­ni­ty to invade. Rough­ly 180,000 peo­ple liv­ing in north­ern Syr­ia were dis­placed, while more than 200 were killed in fight­ing. On Octo­ber 22, a Rus­sia-bro­kered peace left Turkey and Rus­sia in con­trol of a swath of north­ern Syria.
The Unit­ed States had allied with Syr­i­an Kurds in the fight against ISIS in 2014, but U.S. sup­port was pure­ly mil­i­taris­tic. Turkey — itself a U.S. ally, through NATO — con­tin­ued repress­ing its own Kur­dish pop­u­la­tion while receiv­ing U.S. secu­ri­ty assis­tance, and con­sid­ered the Syr­i­an Kurds on its south­ern bor­der a ter­ror­ist threat. Mean­while, the Unit­ed States offered no diplo­mat­ic sup­port for Syr­i­an Kurds. Instead, the Unit­ed States used Kur­dish fight­ers to beat back ISIS, at great human cost, then left them behind.
It's not the first time the Unit­ed States has treat­ed an ally bad­ly, nor even the first time we have done so to the Kurds, as James Ciment wrote for In These Times in Sep­tem­ber 1996. In his arti­cle, ​"Use­ful Vic­tims," Ciment lays out the pre­car­i­ous geopo­lit­i­cal posi­tion of one of the world's largest state­less people:
The rough­ly 30 mil­lion Kurds, who inhab­it a broad swath of moun­tain­ous ter­rain in the north­ern Mid­dle East, have been called ​"history's losers." A fierce­ly inde­pen­dent and cul­tur­al­ly dis­tinc­tive Mus­lim peo­ple, the Kurds have had the mis­for­tune of occu­py­ing the ter­ri­to­ry of sev­er­al aggres­sive and repres­sive region­al pow­ers, includ­ing Turkey, Iraq and Iran, [regimes] deter­mined to build coher­ent nation-states where none exist­ed before. View­ing the Kurds as an obsta­cle to that mis­sion, these regimes have dealt ruth­less­ly with them. After the Iran-Iraq War … [Sad­dam Hus­sein] mur­dered up to sev­er­al hun­dred thou­sand Iraqi Kurds … in retal­i­a­tion for their sup­port for [Iran].
In response to Hussein's aggres­sion, the Unit­ed States helped estab­lish a ​"safe haven" in north­ern Iraq for the Kurds.
The Unit­ed States used the safe haven as an excuse to expand its mil­i­tary pres­ence in the region and mount attacks on the Hus­sein régime — but showed lit­tle inter­est in the Kurds them­selves. In 1995, Turkey invad­ed the safe haven and the Unit­ed States stepped aside. By 1996, Ciment wrote, ​"Clin­ton admin­is­tra­tion offi­cials [were hint­ing] that the Unit­ed States may be attempt­ing to dis­tance itself from" the Kurds. He concluded:
If the Unit­ed States choos­es to aban­don the Kurds in the near future, it will not be the first time. After cut­ting off mil­i­tary aid to the Kurds in 1975, thus betray­ing them in their strug­gle against the then-pro-Sovi­et, anti-Shah Bagh­dad gov­ern­ment, [then-Sec­re­tary of State] Hen­ry Kissinger was heard to remark: ​"Covert action is not mis­sion­ary work." Indeed.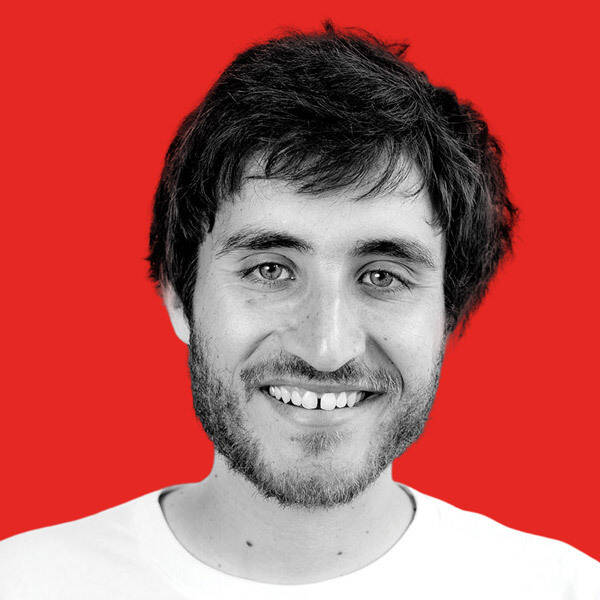 Day­ton Mar­tin­dale is a free­lance writer and for­mer asso­ciate edi­tor at In These Times. His work has also appeared in Boston Review, Earth Island Jour­nal, Har­bin­ger and The Next Sys­tem Project. Fol­low him on Twit­ter: @DaytonRMartind.