UPS Is Flush With Cash. It's Up to Workers to Demand the Company Cough It Up.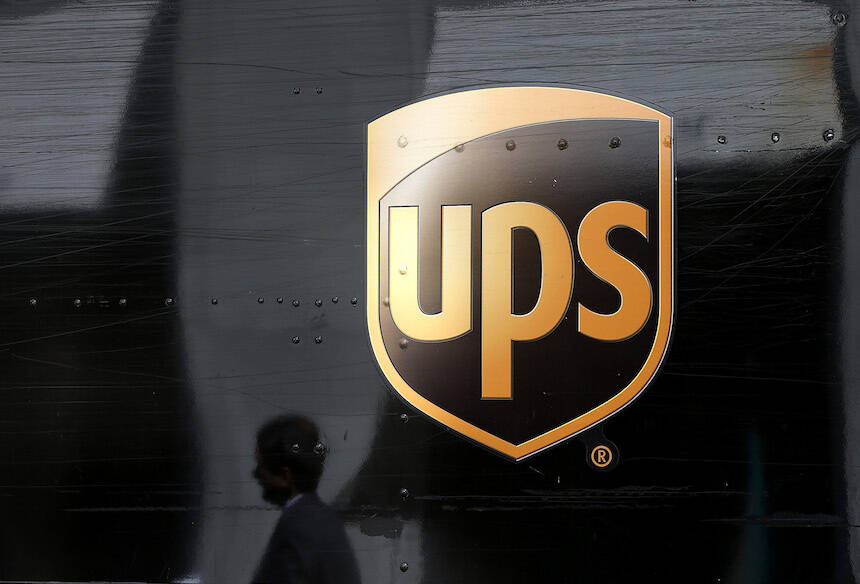 The econ 101 expla­na­tion of how wages and ben­e­fits work goes some­thing like this: when times are tough and com­pa­nies are los­ing mon­ey, they have to lim­it work­ers' com­pen­sa­tion and hire less. When they're flush with cash, com­pa­nies bump up work­ers' pay and hire more.
We should all be root­ing for high prof­its and bull mar­kets, since those are the con­di­tions that lead to the invis­i­ble hand deliv­er­ing bet­ter con­di­tions for work­ers. Yet for some rea­son, that hand is nowhere to be found at Unit­ed Par­cel Ser­vice (UPS).
Dave Jamieson has an excel­lent piece in the Huff­in­g­ton Post on the pro­posed new union con­tract for UPS dri­vers. The con­tract (which is at the ten­ta­tive agree­ment (TA) stage between UPS and the Team­sters, mean­ing that they are close to send­ing it to the union's mem­ber­ship for approval), will cov­er more than a quar­ter mil­lion work­ers. It's a mas­sive work­force for one of the most impor­tant logis­tics com­pa­nies in the Unit­ed States and the world, so what's in the con­tract mat­ters a lot.
UPS isn't hurt­ing right now. Quite the con­trary: the com­pa­ny has more pack­ages than it knows what to do with. Deliv­er­ies from e‑commerce sites like Ama­zon have all of the par­cel car­ri­ers oper­at­ing at full capac­i­ty. This huge new demand has been very good to UPS: the com­pa­ny pulled in $1.5 bil­lion in the sec­ond quar­ter alone.
You'd think, then, because UPS is mak­ing mon­ey hand over fist, the com­pa­ny wouldn't be pri­or­i­tiz­ing under­cut­ting its work­ers' wages and ben­e­fits. And it's true, most UPS work­ers are being offered high­er wages in the TA. But some­thing else is afoot in the new contract.
In the TA — which the Team­sters' lead­er­ship has agreed to — UPS intro­duces a kind of sec­ond-tier dri­ver posi­tion, a ​"hybrid" dri­ver that would both deliv­er pack­ages in a truck and sort them at a hub. As Jamieson reports, quot­ing a dri­ver named Ken Smith:
The new employ­ees would work on a low­er pay scale than cur­rent full-time dri­vers, start­ing and top­ping out at low­er hourly rates. They also wouldn't enjoy the same lim­its on forced over­time, open­ing them up to long work weeks. The way Smith sees it, those fac­tors would essen­tial­ly make the new dri­vers sec­ond-class with­in the union and poten­tial­ly dri­ve down the stan­dards for every­one over the long term.
Part of the company's moti­va­tion in intro­duc­ing this hybrid posi­tion is that it wants to expand its deliv­ery ser­vice to sev­en days a week. Ama­zon is using oth­er deliv­ery ser­vices like FedEx and the Postal Ser­vice to deliv­er on Sun­days. UPS wants to get in on the Sun­day action, too. Fair enough.
But giv­en the num­bers the com­pa­ny is cur­rent­ly doing, and the clear demand for expand­ed ser­vice that is out there right now, you'd assume that UPS would be propos­ing a solu­tion that pays these new work­ers more. Nobody wants to work on Sun­days, and it's obvi­ous the com­pa­ny is des­per­ate for more workers.
Yet as Jamieson reports, the pro­posed wage cap for stan­dard dri­vers in the new con­tract is $40; for hybrid drivers/​package han­dlers, by con­trast, it's just over $34.
Of course, a big part of the company's moti­va­tion is its com­pe­ti­tion like FedEx and Ama­zon con­trac­tors, who are eking by with far low­er com­pen­sa­tion. If the Team­sters were to orga­nize the oth­er par­cel deliv­ery work­forces — no easy task, giv­en the bla­tant abuse of mis­clas­si­fy­ing dri­vers as ​"inde­pen­dent con­trac­tors" that com­pa­nies like FedEx have engaged in — it would give the UPS work­force some breath­ing room, as well as reverse mis­er­able con­di­tions at those oth­er companies.
But UPS is still doing quite well. Com­pa­ny bar­gain­ers aren't propos­ing a two-tier con­tract because they have to. They're propos­ing it because they can get away with it. Call it the Kanye West and Jay‑Z approachtowards shov­ing a shit­ty con­tract down work­ers' throats: ​"Who gon' stop me, huh?"
The answer to that ques­tion is sup­posed to be ​"the union." Yet the Team­sters have signed on to the ten­ta­tive agree­ment. The reform group Team­sters for a Demo­c­ra­t­ic Union (TDU), on the oth­er hand, is call­ing for work­ers to vote ​"no." Team­sters Unit­ed, the slate that ran against Team­sters gen­er­al pres­i­dent James Hof­fa in the last elec­tion, is lead­ing dis­cus­sions around the coun­try about oppos­ing the contract.
The union recent­ly vot­ed to autho­rize a strike at UPS, with 93 per­cent of work­ers vot­ing in favor. The last time UPS work­ers went on strike, in 1997, it drew over­whelm­ing sup­port through­out the coun­try and held the promise of reviv­ing the Amer­i­can labor movement.
UPS's actions here don't quite square with how we're taught labor mar­kets are sup­posed to work, but it's pret­ty stan­dard stuff these days. Uni­ver­si­ty of Illi­nois labor rela­tions pro­fes­sor Robert Bruno not­ed a sim­i­lar phe­nom­e­non at the earth­mov­ing com­pa­ny Cater­pil­lar in Joli­et, Illi­nois, in 2012.
In forc­ing an end to a four-month strike at the com­pa­ny, ​"Cater­pil­lar Inc. got what it want­ed. Not some of it or just what it need­ed, or what was eco­nom­i­cal­ly jus­ti­fied or even fair, but all of it." Despite pre­vi­ous­ly agree­ing to a two-tier con­tract and the company's sky-high prof­its, the union­ized work­ers ​"got lit­tle more than the priv­i­lege to vote for their own abuse" by the end of the con­tract fight.
If they can get away with it, cor­po­ra­tions like Cater­pil­lar and UPS will always insist on erod­ing work­ers' com­pen­sa­tion. This is how labor mar­kets work under cap­i­tal­ism. And right now, with the labor move­ment at its weak­est in a cen­tu­ry, com­pa­nies feel like they can get away with it.
If UPS work­ers — and every oth­er work­er in the glob­al econ­o­my — don't want to see their stan­dard of liv­ing steadi­ly erod­ed, they'll have to pry open the company's grub­by hands and make them fork over the cash. The invis­i­ble hand of the mar­ket cer­tain­ly won't be deliv­er­ing it to them.
This arti­cle was first post­ed by Jacobin.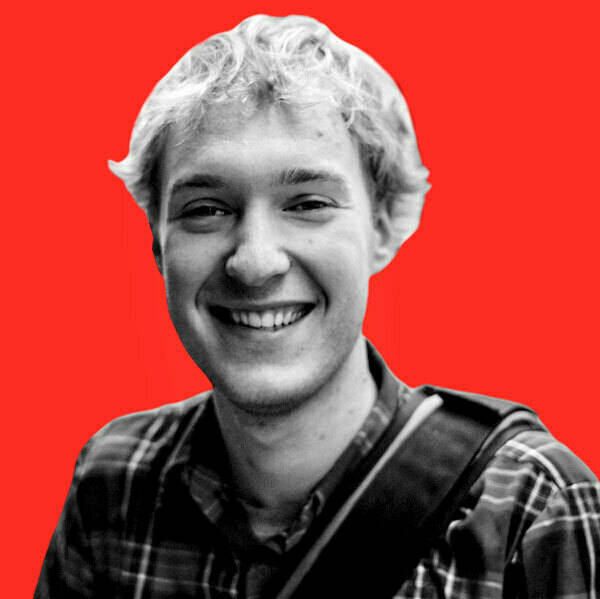 Mic­ah Uet­richt is the deputy edi­tor of Jacobin mag­a­zine and host of its pod­cast The Vast Major­i­ty. He is a con­tribut­ing edi­tor and for­mer asso­ciate edi­tor at In These Times. He is the author of Strike for Amer­i­ca: Chica­go Teach­ers Against Aus­ter­i­ty (Ver­so 2014), coau­thor of Big­ger Than Bernie: How We Go From the Sanders Cam­paign to Demo­c­ra­t­ic Social­ism (Ver­so 2020), and is cur­rent­ly at work on a book on New Left­ists who ​"indus­tri­al­ized." He pre­vi­ous­ly worked as a labor orga­niz­er. Fol­low him on Twit­ter at @micahuetricht.