The Upside of a Republican Congress
Progressives face a 'tough slog,' but so do Obama's pro-corporate trade deals.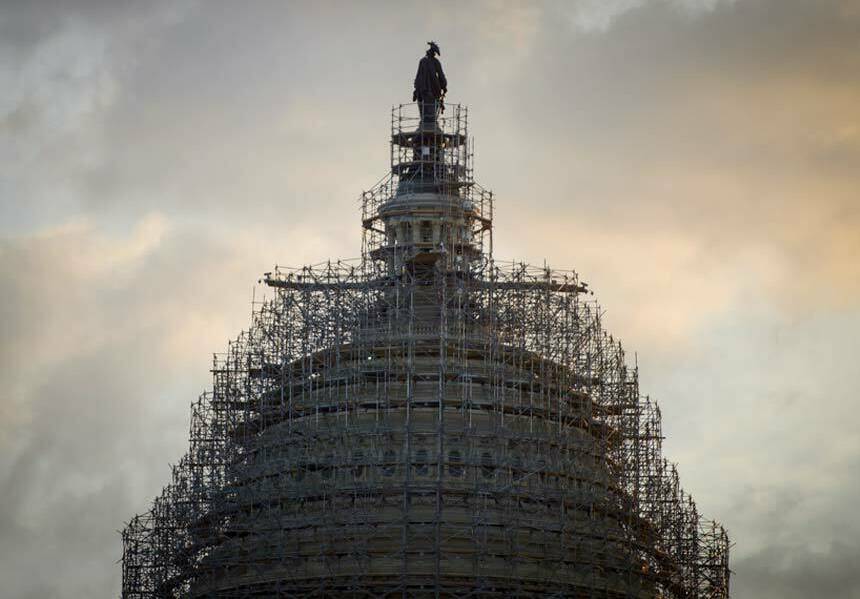 Keep­ing things from get­ting worse: It's a famil­iar, if mod­est, goal of left-lean­ing Democ­rats in Wash­ing­ton. Now it's going to become even harder.
When it comes to the Trans-Pacific Partnership—NAFTA on steroids—and fast-track, progressive Democrats aren't shy about taking on the administration.
Repub­li­cans have their first Sen­ate major­i­ty in near­ly a decade and their largest House major­i­ty since 1946. Fac­tor in a White House with an eye for bipar­ti­san com­pro­mise, and the next two years could be down­right hell­ish for progressives.
"We're in defense mode," says Conor Boy­lan, direc­tor of Pro­gres­sive Democ­rats of Amer­i­ca (PDA), which works to con­nect out­side pro­gres­sive groups with mem­bers of Con­gress. ​"That's the sad reality."
What's more, the attacks may not be easy to anticipate.
In all like­li­hood, Repub­li­cans won't be able to ram through the most extreme parts of their agen­da — such as repeal­ing the Afford­able Care Act, cur­tail­ing abor­tion rights or pass­ing a fed­er­al ​"right-to-work" law. Yet rou­tine spend­ing bills may pro­vide cov­er for sub­tler meth­ods of class warfare.
"Every­one knows there will be cer­tain must-pass bills: things like appro­pri­a­tions, rais­ing the debt lim­it, [avoid­ing] the [fis­cal] cliff," says Rep. Alan Grayson (D‑Fla.), a mem­ber of the Con­gres­sion­al Pro­gres­sive Cau­cus (CPC). ​"The pres­i­dent may feel that he has to live with cor­po­rate give­aways embed­ded in bills like that in order to keep the gov­ern­ment and the coun­try run­ning. That would be a shame."
The spend­ing bill that passed in Decem­ber 2014, for exam­ple, serves as an omi­nous por­tent. Though Democ­rats still con­trolled the Sen­ate, Pres­i­dent Barack Oba­ma sided with Repub­li­cans over House Democ­rats and some Sen­ate Democ­rats to pass the fund­ing bill. The so-called crom­nibus simul­ta­ne­ous­ly repealed a key part of the 2010 Dodd-Frank finan­cial reforms, loos­ened a once-sacro­sanct ban on cut­ting pen­sion ben­e­fits, and raised the cap on indi­vid­ual con­tri­bu­tions to par­ty com­mit­tees from $259,200 to $1,555,200 per two-year elec­tion cycle.
"I'm more wor­ried about bills like the ones we just saw," says Grayson, as opposed to the more rad­i­cal demands of Tea Partiers. ​"I don't have a lot of con­fi­dence at this point that the Democ­rats in the Sen­ate will hold togeth­er [and block them]."
When obstruc­tion­ism pays off
Anoth­er flash­point is trade.
This year, Amer­i­can nego­tia­tors are ham­mer­ing out two mas­sive trade agree­ments: the Trans-Atlantic Trade and Invest­ment Part­ner­ship (TTIP) and the Trans-Pacif­ic Part­ner­ship (TPP). TTIP looks east to link the Unit­ed States with the Euro­pean Union. The TPP, or ​"NAF­TA on steroids" to its foes, cov­ers 11 Pacif­ic-coast coun­tries, includ­ing Aus­tralia, Cana­da, Japan and Malaysia. Crit­ics believe the deals will empow­er mul­ti-nation­al cor­po­ra­tions, sup­press work­ers' wages and under­mine labor and envi­ron­men­tal regulations.
For either deal to stand a chance of pass­ing in the form dic­tat­ed by inter­na­tion­al trade nego­tia­tors and their cor­po­rate cheer­lead­ers, Con­gress needs to grant the Oba­ma admin­is­tra­tion what's known as fast-track author­i­ty. Fast-track would restrict fed­er­al leg­is­la­tors to a sim­ple up-or-down vote on what­ev­er deal the nego­tia­tors agree upon.
Oba­ma has already asked for that author­i­ty, and new Sen­ate Major­i­ty Leader Mitch McConnell (R‑Ky.) has pledged to win sup­port for it in Con­gress. While most Repub­li­cans haven't tak­en a pub­lic stance, most Democ­rats oppose the mea­sure. Indeed, when it comes to the TPP and fast-track, pro­gres­sive Democ­rats aren't shy about tak­ing on the administration.
"The White House has said they'd work with Repub­li­cans on [fast-track]," says Rep. Mark Pocan (DWis.), first vice-chair of the rough­ly 70-mem­ber CPC. ​"Our hope is that we're also going to work with Repub­li­cans on it, but from a very dif­fer­ent per­spec­tive" — i.e., to kill it.
It's not as if the plight of the plan­et or the dan­gers of dereg­u­la­tion will sud­den­ly sway the GOP. But Repub­li­cans do have to wor­ry about the optics of enabling a pres­i­dent they love to hate.
"It remains to be seen if the Repub­li­can rank-and-file mem­bers of Con­gress, who are so busy attack­ing Oba­ma as the pow­er-grab­bing uni­lat­er­al impe­r­i­al pres­i­dent, want to vol­un­tar­i­ly del­e­gate a huge swath of their con­sti­tu­tion­al author­i­ty," says Lori Wal­lach, direc­tor of Pub­lic Citizen's Glob­al Trade Watch. Wal­lach says the change in Hill lead­er­ship may turn out to be a bless­ing in dis­guise. ​"If any­thing, it makes it less like­ly that trade author­i­ty will be grant­ed," she says.
That's because a Demo­c­ra­t­ic Sen­ate major­i­ty may have been will­ing to pur­sue a scaled-back ver­sion of fast-track — one that would have giv­en trade skep­tics in their par­ty some con­trol over the deal — there­by pass­ing the agreements.
Repub­li­can lead­ers aren't like­ly to even con­sid­er com­pro­mis­es with trade skep­tics, accord­ing to Wal­lach. Let­ting an unpre­dictable Con­gress tin­ker with such an impor­tant doc­u­ment would upset the GOP's free-trade backers.
"Hav­ing a closed process that lets cor­po­rate inter­ests effec­tive­ly Tro­jan horse, via trade agree­ments, the kind of poli­cies they can't achieve in broad sun­shine? That's not some­thing they're going to be keen about giv­ing up," says Wallach.
So to avoid empow­er­ing Oba­ma, the GOP may kill the agree­ments — for now.
Any hope for progress?
Notwith­stand­ing the drea­ry out­look, pro­gres­sives see a few ways of advanc­ing their agenda.
"We real­ly need to con­tin­ue to work with the White House as we did in the last ses­sion to do things like exec­u­tive orders," says Pocan. ​"This is our oppor­tu­ni­ty to make sure that there's a lega­cy for this White House that includes pro­gres­sive policy."
Pocan cred­its polit­i­cal pres­sure from the CPC with two such orders announced last year: grant­i­ng fed­er­al con­trac­tors a min­i­mum wage boost in Feb­ru­ary, and extend­ing LGBT work­place dis­crim­i­na­tion pro­tec­tions to them in July. He says he hopes the admin­is­tra­tion will move ahead on sim­i­lar work­er-friend­ly mea­sures, like man­dat­ing paid sick leave for fed­er­al contractors.
Grayson tells In These Times he's on the look­out for those rare cas­es where pro­gres­sive leg­is­la­tion can be framed in such a way to attract bipar­ti­san sup­port. He hopes, for instance, that Repub­li­cans will back his pro­pos­al to end the tax­a­tion of Social Secu­ri­ty benefits.
"Democ­rats will cor­rect­ly rec­og­nize that as an expan­sion of Social Secu­ri­ty ben­e­fits. Repub­li­cans will cor­rect­ly iden­ti­fy that as a tax cut. Every­one will be hap­py," he says.
And of course, mem­bers of Con­gress and out­side pro­gres­sive groups alike will con­tin­ue press­ing ahead with bills that are unlike­ly to pass, but some­times man­age to gen­er­ate momen­tum in the long run.
Pro­pos­als for a finan­cial trans­ac­tion tax and Medicare-for-all, both of which are cham­pi­oned by Nation­al Nurs­es Unit­ed, are sure to resur­face. Most like­ly, so are the AFL-CIO-endorsed efforts to increase month­ly Social Secu­ri­ty ben­e­fits, despite the depar­tures of some key Demo­c­ra­t­ic sen­a­tors. Last ses­sion, the pro­gres­sive wish list also includ­ed a bill from Reps. Pocan and Jan Schakowsky (D‑Ill.) that would ban frack­ing on pub­lic land—a demand that was loud­ly voiced by the group Food & Water Watch.
Few, though, have any rosy illusions.
"All in all, the next two years are going to be a tough slog," says PDA's Conor Boylan.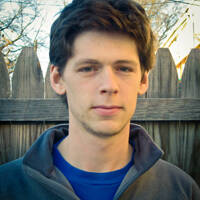 Cole Stan­gler
writes about labor and the envi­ron­ment. His report­ing has also appeared in The Nation, VICE, The New Repub­lic and Inter­na­tion­al Busi­ness Times. He lives in Paris, France. He can be reached at cole[at]inthesetimes.com. Fol­low him
@colestangler
.