It's time to crank up the death pan­els – no, not for granny. Instead, we need to pull the plug on the prof­it-mak­ing machines that med­ical prac­tices and hos­pi­tals are hooked up to.
Medicare is a good place to start determining whether doctors are favoring profit over good patient outcomes.
Here's the prob­lem: When any busi­ness invests in expen­sive equip­ment or tech­nol­o­gy, the new stuff must gen­er­ate more income than it costs. Some­times con­sumers, who ulti­mate­ly pick up the tab, get good val­ue, oth­er times they get screwed, or worse. This is about the worst sce­nario – which is what often hap­pens when the busi­ness is healthcare.
Rather than access­ing cen­tral­ized equip­ment and shar­ing costs, physi­cians are con­cen­trat­ing their own prof­its by buy­ing expen­sive in-prac­tice tech­nolo­gies that pay off only if reg­u­lar­ly used. One result is overtreat­ment, which is dri­ving up health care costs, expos­ing patients to unnec­es­sary radi­a­tion and surg­eries, and is fre­quent­ly no bet­ter than cheap­er approaches.
The prob­lem is repli­cat­ed through­out Amer­i­can med­i­cine, from rel­a­tive­ly small prac­tices and hos­pi­tals buy­ing $1 mil­lion-plus CT-scan­ners, to den­tists pur­chas­ing new cone beam X‑ray units that, because of high radi­a­tion and cost, should be only selec­tive­ly used. Instead, the units' gen­er­al appli­ca­tion expos­es chil­dren and oth­ers to extra radi­a­tion. (Even vet­eri­nar­i­ans are cash­ing in; after one Ver­mont prac­tice bought a high-tech den­tal sys­tem, it's $600 kit­ty teeth clean­ings became a com­mu­ni­ty joke.)
The Wall Street Jour­nal (WSJ) recent­ly exposed one exam­ple of the pub­lic cost of this pat­tern. About one-third of all Medicare ben­e­fi­cia­ries diag­nosed with prostate can­cer now get IMRT, a sophis­ti­cat­ed radi­a­tion ther­a­py for which doc­tors can charge Medicare as much as $40,000 per patient. In 2008, Medicare hand­ed over an esti­mat­ed $1 bil­lion or more on IMRT reimbursments.
Urol­o­gy prac­tices are increas­ing­ly pay­ing more than $3 mil­lion for ​"turnkey" IMRT setups and then hir­ing radi­a­tion oncol­o­gists to deliv­er the treat­ment to patients in-house. This inces­tu­ous ​"self-refer­ral" scheme is designed to slip through a loop­hole in the law that bars physi­cians from refer­ring Medicare patients to facil­i­ties where they have a finan­cial inter­est. The Office of Inspec­tor Gen­er­al ruled that it ​"stops just short of pro­claim­ing the described [IMRT] arrange­ment as absolute­ly in vio­la­tion of the fed­er­al anti-kick­back statute, [but] …has great concerns."
Uro­rad Health­care, which pro­vides a ready-to-go IMRT oper­a­tion, is more upbeat. The Texas-based com­pa­ny boasts: ​"There is no bet­ter rev­enue source avail­able to urol­o­gists than IMRT. … [O]né urol­o­gist han­dling two new IMRT cas­es per month can increase his income by $336,000 annu­al­ly. …Join the URO­RAD team and let us show your group how URO­RAD clients Dou­ble their practice's rev­enue!" (Tacky emphases in original.)
"The sharp rise" in IMRT use is part­ly dri­ven by ​"finan­cial incen­tives," the WSJ con­cludes. The neces­si­ty for aggres­sive treat­ment for many prostate can­cer patients, espe­cial­ly the elder­ly, is con­tro­ver­sial. A 2006 study in the Jour­nal of the Nation­al Can­cer Insti­tute found that 45 per­cent of men receiv­ing IMRT were ​"overtreat­ed."
Medicare – which cov­ers 47 mil­lion ben­e­fi­cia­ries and costs tax­pay­ers more than $500 bil­lion a year – is a good place to start deter­min­ing whether doc­tors are scam­ming the sys­tem by favor­ing prof­itable treat­ments over good patient outcomes.
But access to Medicare's com­pre­hen­sive tax­pay­er-fund­ed data­base is restrict­ed by a three-decade old court order that effec­tive­ly bars it from reveal­ing billings by indi­vid­ual physi­cians. The order was won by the Amer­i­can Med­ical Asso­ci­a­tion, which has repeat­ed­ly sued the gov­ern­ment to keep secret how much Medicare pays physi­cians for expen­sive pro­ce­dures such as in-house IMRT.
Through exten­sive and very expen­sive report­ing, the Jour­nal uncov­ered one doc­tor with a ​"pat­tern of billing which strong­ly sug­gests abuse or even out­right fraud" to bill Medicare more than $2 mil­lion. Nonethe­less, the Jour­nal was legal­ly barred from print­ing the physician's name.
The irony is that while some doc­tors get obscene­ly rich gam­ing the sys­tem and bilk­ing tax­pay­ers, hon­est physi­cians are often less well reim­bursed by Medicare than by oth­er insur­ance schemes. Oppo­nents of health­care reform fling inflam­ma­to­ry terms such as ​"death pan­els" to dis­cred­it the need to gath­er evi­dence-based research essen­tial to design­ing sys­tems and treat­ments that ben­e­fit patients and soci­ety. But it's past time we stick a scalpel in the greedy heart of prof­it-dri­ven medicine.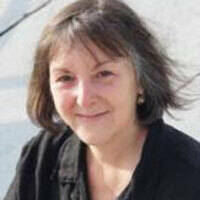 Ter­ry J. Allen
is a vet­er­an inves­tiga­tive reporter/​editor who has cov­ered local and inter­na­tion­al pol­i­tics and health and sci­ence issues. Her work has appeared in the
Guardian, Boston Globe, Times Argus, Harper's
, the Nation​.com, Salon​.com, and
New Sci­en­tist
. She has been an edi­tor at Amnesty Inter­na­tion­al,
In These Times
, and Cor​p​watch​.com. She is also a pho­tog­ra­ph­er. Her por­traits of peo­ple sit­ting in some of the
1900
cars lined up out­side a New­port, Vt., food drop can be seen on www​.flickr​.com/​p​h​o​t​o​s​/​t​e​r​r​y​a​l​l​e​n​/​a​lbums. Ter­ry can be con­tact­ed at tallen@​igc.​org or through www​.ter​ry​jallen​.com.