The Verizon Strike Shows that Average Workers Can Still Beat Corporate Giants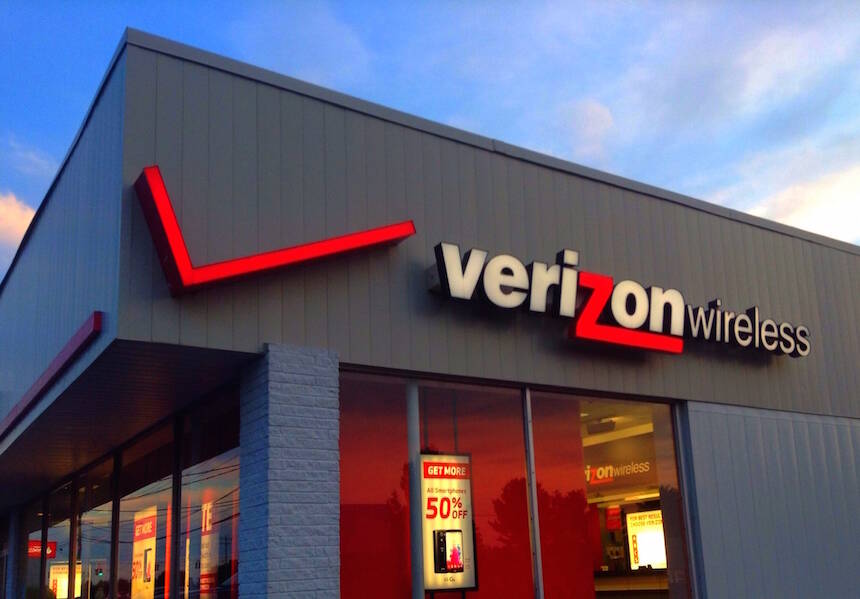 This piece first appeared at Labor Notes.
Thir­ty-nine thou­sand Ver­i­zon strik­ers returned to work June 1 with their heads held high, after a 45-day strike in which they beat back com­pa­ny demands for con­ces­sions on job secu­ri­ty and flex­i­bil­i­ty, won 1,300 addi­tion­al union jobs, and achieved a first con­tract at sev­en Ver­i­zon Wire­less stores.
"Walk­ing into work the first day back chant­i­ng ​'one day longer, one day stronger' was the best morn­ing I've ever had at Ver­i­zon," said Pam Galpern, a field tech and mobi­liz­er with Com­mu­ni­ca­tion Work­ers Local 1101. ​"There was such a tremen­dous feel­ing of accom­plish­ment. Peo­ple were smil­ing and hap­py. It was like a com­plete 180 degree dif­fer­ence from before the strike."
The CWA and Elec­tri­cal Work­ers (IBEW) won a 10.5 per­cent wage increase over four years, increased con­tri­bu­tions to their pen­sions, pro­tec­tions against out­sourc­ing of call cen­ter jobs, and a rever­sal of the sub-con­tract­ing of some pole work.
Ver­i­zon will also elim­i­nate the hat­ed Qual­i­ty Assur­ance Review sys­tem, an effort to micro­man­age the work­day. Man­agers would bring techs in for two- to three-hour inter­ro­ga­tions about their dai­ly activ­i­ties and dish out 30-day unpaid sus­pen­sions. In the months lead­ing up to the strike, QAR infu­ri­at­ed tech­ni­cians in New York City.
On top of this on-the-job harass­ment cam­paign, Ver­i­zon pro­voked the strike by propos­ing to shut down U.S. call cen­ters, out­source work to low-wage loca­tions abroad, cap pen­sion con­tri­bu­tions at 30 years, and dras­ti­cal­ly expand its abil­i­ty to send employ­ees on assign­ments far from home.
This was despite the unions' grant­i­ng $200 mil­lion in con­ces­sions on health care ben­e­fits — before the strike. These con­ces­sions, which include high­er pre­mi­ums, deductibles, and out-of-pock­et expens­es, remain in the new con­tract, though the wage increas­es will help soft­en their impact.
"The com­pa­ny could have done this two months ago," said net­work tech Pat Fahy of IBEW Local 827 in New Jer­sey. ​"They could have done it [when the con­tract expired] in August … and we would have tak­en it."
Instead, he said, ​"they forced us to work with­out a con­tract for eight months and to be on strike for almost two months. Many of us have resent­ment two miles long."
"I'll nev­er for­get what this com­pa­ny tried to do to me and my fam­i­ly," said Ray Raguc­ci, a Queens FiOS tech and mem­ber of CWA Local 1106. ​"It didn't have to be like this. They chose to do this. They're very greedy."
Stuck It Out
Sec­re­tary of Labor Thomas Perez helped facil­i­tate the deal, inter­ven­ing in mid-May to restart nego­ti­a­tions between the unions and Verizon.
But the real bat­tle was won on pick­et lines from Mass­a­chu­setts to Vir­ginia. Strik­ers pick­et­ed dai­ly out­side Wire­less stores, and hound­ed scabs and com­pa­ny exec­u­tives wher­ev­er they went.
And they didn't waver, even when the com­pa­ny cut off their health insur­ance on May 1. ​"The com­pa­ny didn't think we would last two weeks — espe­cial­ly with the health care," said Ragucci.
Though this strike was the fourth or fifth for many Ver­i­zon work­ers — near­ly all have been with the com­pa­ny for over 15 years — it was the first time since 1989 that the com­pa­ny cut strik­ers' health insurance.
"I didn't know if our mem­ber­ship was going to be able to han­dle this," said Raguc­ci. ​"In my head, I thought peo­ple might cross."
Instead, ​"I think it real­ly pissed peo­ple off," Raguc­ci said. ​"And being that our lines stood strong, every­body took a pos­i­tive atti­tude, and felt like we're going to win this thing."
"There were stages of fear, opti­mism, depres­sion, anx­i­ety, a swelling of pride," said FiOS tech Den­nis Dunn, a chief stew­ard with CWA Local 1108 on Long Island, describ­ing his feel­ings six weeks in. ​"I have nev­er been more proud to be a union mem­ber — despite the fact that I am finan­cial­ly in ruins."
Dunn said not a sin­gle mem­ber of Local 1108 had crossed the pick­et line. ​"Our mem­bers, they real­ly get it," he said. ​"It's not because we want to be rich. We start­ed here with the impres­sion that it was a career. It used to be a great career at the phone com­pa­ny, and we want to main­tain that."
Still Got It
The risk going into the strike was that the work­ers might not have much lever­age, giv­en the company's grow­ing focus on its wire­less divi­sion. Ver­i­zon seemed will­ing to walk away from much of its tra­di­tion­al wire­line business.
But the strike showed that tele­com work­ers still wield real pow­er. The com­pa­ny was so behind on FiOS instal­la­tions that new cus­tomers were told they would have to wait until July or August for service.
That infor­ma­tion was revealed to the union by call cen­ter employ­ees in the Philip­pines, who also said they were field­ing a lot of calls to dis­con­nect ser­vice because of the scabs' lack of pro­fes­sion­al­ism. (A del­e­ga­tion of U.S. Ver­i­zon work­ers vis­it­ed the Philip­pines in May, after call cen­ter work­ers there reached out to CWA through Facebook.)
"The very same man­agers that ride us, that are con­stant­ly on us about our pro­duc­tiv­i­ty every time we blink," Dunn said, ​"they have no clue how to do our job. It's comical."
Strik­ers fol­lowed man­agers and scabs around and pick­et­ed the poles, man­holes, and build­ings where they're work­ing. Safe­ty vio­la­tions were ram­pant, they said — and even put the pub­lic at risk. Pic­tures and videos cir­cu­lat­ed wide­ly on Facebook.
One finan­cial ana­lyst pre­dict­ed the strike would cut Verizon's prof­its this year by $200 mil­lion. Anoth­er reduced a wire­line rev­enue fore­cast for the com­pa­ny by $826 mil­lion, thanks to the rapid decline in FiOS instal­la­tions due to the strike.
Before the strike began, Ver­i­zon was pulling in $1.8 bil­lion a month in prof­it. ​"There was no rea­son for this strike, because we weren't ask­ing for any­thing more," Dunn said. ​"Why do you need to take any­thing from us when you make this much mon­ey? In the end, it's all about just break­ing the union."
"It's been a roller­coast­er," said Rich Cor­ri­g­an, a field tech and stew­ard with CWA Local 1101 in Man­hat­tan, dur­ing the strike. ​"They're just turn­ing around and say­ing, ​'You're not worth what you were worth last contract.'"
Still, after months of ​"cor­po­rate bul­ly­ing" via harsh dis­ci­pli­nary poli­cies lead­ing up to the strike, Cor­ri­g­an said, ​"get­ting out onto the pick­et line was a relief."
Strik­ers' spir­its were also buoyed by pub­lic sup­port. The high­light for Cor­ri­g­an was day one, when 150 union mem­bers got front-row seats for a Bernie Sanders speech in New York's Wash­ing­ton Square Park. ​"We were greet­ed at that ral­ly like con­quer­ing heroes," he said. ​"The sense that I got was, ​'Thank God somebody's doing something.'"
"The pub­lic sup­port was over­whelm­ing," Dunn said. ​"You don't feel like you're alone. We had bagels deliv­ered almost dai­ly on the pick­et line, piz­za from oth­er unions, con­tri­bu­tions from retirees… It helps when you don't have peo­ple dri­ving by yelling, ​'Get a job! Go back to work!'"
Scab Wake­up Calls
Instead of dis­patch­ing its scab field tech­ni­cians from its reg­u­lar garages and cen­tral offices, the unions say, Ver­i­zon used hotels. The scabs in Man­hat­tan drove rent­ed vans and oth­er unmarked vehicles.
"The amount of mon­ey they spent in sus­pend­ing their oper­a­tions, rent­ing out hotel rooms, rent­ing out dis­patch loca­tions, rent­ing out Enter­prise vans — it was a slap in the face," said Al Rus­so, a CWA Local 1101 vice president.
"It's astound­ing that a com­pa­ny of this size, with this rep­u­ta­tion, was dis­patch­ing a scab work­force through­out Man­hat­tan as an under­ground oper­a­tion in order to avoid mobile pick­eters," said Galpern.
In response, a num­ber of CWA and IBEW locals orga­nized ​"scab wake­up calls" out­side hotels where work­ers were being dispatched.
These row­dy pick­ets got sev­er­al hotels to kick out Verizon's dis­patch oper­a­tion. But they also got the locals hit with restrain­ing orders in New York City and Boston, on the grounds that the tac­tic counts as a sec­ondary boycott.
Unde­terred, CWA and IBEW locals found oth­er ways to keep the heat on Ver­i­zon. Five hun­dred strik­ers protest­ed CFO Fran Sham­mo at an investor con­fer­ence in New York. Eight hun­dred greet­ed CEO Low­ell McAdam at a con­fer­ence in Boston.
Ver­i­zon Wire­less retail store employ­ees, on strike for the first time at six stores in Brook­lyn and one in Everett, Mass­a­chu­setts, toured the pick­et lines.
The unions sent a del­e­ga­tion to Verizon's share­hold­er meet­ing in Albu­querque, where 15 strik­ers and sup­port­ers were arrest­ed in an act of civ­il dis­obe­di­ence out­side. And 250 strik­ers from Local 1101 appeared on Good Morn­ing Amer­i­ca, wear­ing red and hold­ing union signs.
It also helped that the strike start­ed in the midst of the New York pri­ma­ry. Vocal sup­port from Sen­a­tor Bernie Sanders drew media atten­tion and helped frame the strike as a clear fight against cor­po­rate greed.
'

They're Behind Us'

By the end, mem­bers may have been tired, but their resolve nev­er flagged.

"We'd like to get back to work as soon as pos­si­ble," said Local 1101 stew­ard Kim Mar­shall in the final week. ​"But we sac­ri­ficed this long, and if they keep demand­ing expen­sive give­backs, we'll be out for as long as it takes."

The day before the agree­ment was announced, 200 strik­ers greet­ed a Ver­i­zon exec­u­tive out­side a tech con­fer­ence at New York Uni­ver­si­ty. In upstate New York, there were plans for a big protest out­side the board meet­ing and con­vo­ca­tion cer­e­monies at Cor­nell Uni­ver­si­ty, where McAdam is a trustee.

And health care unions were plan­ning a June 1 day of action to draw atten­tion to the one-month anniver­sary of Ver­i­zon cut­ting off health ben­e­fits. June 2 was to be anoth­er nation­al day of action.

In the last week of the strike, CWA Local 1102 began leaflet­ting out­side the Stat­en Island Fer­ry. Mem­bers col­lect­ed sev­er­al hun­dred peti­tions from com­muters who pledged to can­cel their ser­vice if Ver­i­zon didn't agree to a con­tract by June 10, and not to buy new Ver­i­zon prod­ucts until the strike ended.

"Peo­ple that get up every day and get on that boat to go to work, they know what it's like to strug­gle," said stew­ard Chris­tine Can­navale. ​"They're behind us."

The union was also buoyed by the grow­ing num­ber of groups ​"adopt­ing" Ver­i­zon Wire­less stores for week­ly pick­ets. ​"Every day, unions and com­mu­ni­ty groups were approach­ing us to adopt a store," Galpern said. ​"Indi­vid­ual passers­by were stop­ping by pick­et lines every day bring­ing piz­za, water, cof­fee, ask­ing what else they can do."
"

Cor­po­rate Giants Can Be Beat'

Ver­i­zon, mean­while, kept adding insult to injury. The com­pa­ny mailed work­ers a let­ter explain­ing how to scab and FedEx-ed them a copy of its ​"last, best, and final offer."

"In the last 22 or 23 years, since I've been with this com­pa­ny, I've nev­er seen such an effort to try to break the union," said Chuck Simp­son, a cus­tomer ser­vice rep and pres­i­dent of CWA Local 2204 in Vir­ginia. ​"Upper man­age­ment com­ing to the pick­et lines and telling us some­thing total­ly dif­fer­ent than what the bar­gain­ing com­mit­tee was say­ing, spread­ing rumors that replace­ment work­ers would be permanent …"

In response, Local 1108 held a ​"Burn­ing the Bullsh!t" ral­ly. ​"We brought all the scab let­ters and the final pro­pos­als and we did this big bar­rel barn­fire," said Dunn. ​"We had so much stuff, I had to burn the rest the next day at the union hall."

For Fahy, the wors­ened health plan is the deal's main down­side. ​"If you use the health care, you're going to pay a lot," he said. ​"We need nation­al health care — and the unions should real­ly get in front of that one. Health care is a los­er. It's going to keep suck­ing val­ue out of our contracts."

Still, he said, ​"in this cli­mate that we're liv­ing in, just stand­ing up and hold­ing your ground against a com­pa­ny mak­ing $1.8 bil­lion a month is a victory."

Raguc­ci hopes oth­er work­ers will be inspired by the Ver­i­zon exam­ple. ​"I think us doing what we did just lays the ground­work for oth­er unions to say, ​'You know what? No.' These cor­po­rate giants can be beat if we fight them."