Naomi Klein: We Need A Plan, Not A Brand
The author speaks on Corbyn, Trump, climate change, and the "hollow branding" that got us here.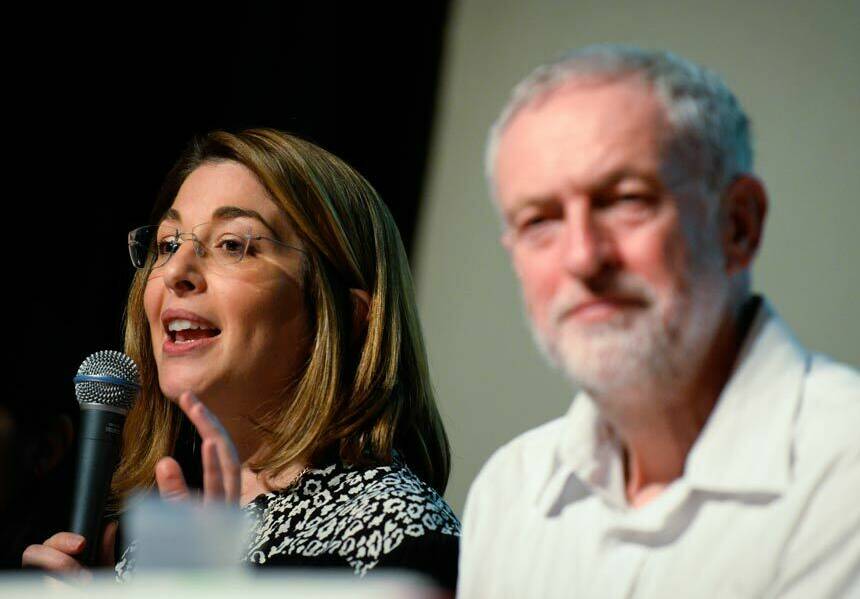 By her own admis­sion, Nao­mi Klein's books tend to be tomes. In three sev­er­al-hun­dred-page doorstop­pers, each com­pris­ing a half-decade's worth of research and report­ing, she's explored the dam­age wrought by cyn­i­cal cor­po­rate brand­ing projects (No Logo: Tak­ing Aim at the Brand Bul­lies), the way neolib­er­al strate­gists exploit crises for prof­it (The Shock Doc­trine: The Rise of Dis­as­ter Cap­i­tal­ism) and the deep con­nec­tion between the cli­mate cri­sis and our eco­nom­ic sys­tem (This Changes Every­thing: Cap­i­tal­ism vs. the Cli­mate). When Trump was elect­ed, Klein decid­ed to take a new tack. Her lat­est book, No Is Not Enough: Resist­ing the New Shock Pol­i­tics and Win­ning the World We Need, is a good deal short­er, syn­the­siz­ing lessons from her work over the last 20 years into a the­o­ry of how Don­ald Trump won and how to fight him.
Brands compete with one another for market share, while movements want to work with whoever wants to reach the same goal.
In These Times sat down with Klein in mid-June to talk Cor­byn, Trump, cli­mate change, pop­ulism, and the ​"hol­low brand­ing" and shock-ther­a­py eco­nom­ics that got us here.
To start on an upbeat note, the U.K. Labour Par­ty and its leader, Jere­my Cor­byn, have just pulled off a huge upset — in part by cam­paign­ing on what, in the Unit­ed States, would be con­sid­ered a far-left plat­form. Is there a les­son here for the U.S.?
One of the lessons is that the ideas mat­ter at least as much as the mes­sen­ger. The mes­sen­ger does mat­ter, and hav­ing polit­i­cal skill mat­ters. But being trust­wor­thy mat­ters, and some­thing Cor­byn and Bernie Sanders share is they don't have a life­long his­to­ry of flip-flop­ping. They've had a core set of beliefs for a long time, and they're not slick. There is some­thing about that un-slick­ness that is mak­ing them trust­wor­thy car­ri­ers for these policies.
Once again, we are learn­ing that bold, trans­for­ma­tive ideas that real­ly hold up the promise of tan­gi­bly improv­ing people's lives can win elec­tions or come damn close. And so that's excit­ing, and it's a fear­some respon­si­bil­i­ty: If the Left can win, that means the Left must win. That's not a sense of respon­si­bil­i­ty that I grew up with. We thought we could nev­er run on a plat­form like this. It turns out that it's pos­si­ble, and that these ideas are wild­ly pop­u­lar. So this is a mes­sage for not just estab­lish­ment Democ­rats, but for every­one. Because it also means that we have to fig­ure out why we're not mak­ing it all the way. Let's remem­ber that Labour came close, but they didn't win.
Corbyn's rise, though, is such a repu­di­a­tion of the takeover of pol­i­tics by the log­ic of cor­po­rate brand­ing. That whole process was real­ly kick-start­ed by Tony Blair. When I was writ­ing No Logo, although eons ago, it was shock­ing that Tony Blair talked about Labour as a brand. They were using this lan­guage of rebrand­ing, call­ing it the ​"New Labour Par­ty." The idea of treat­ing a polit­i­cal par­ty as a brand was new. And he went on to treat Britain as a brand. He relaunched Britain under this slo­gan, ​"Cool Bri­tan­nia," which you're too young to remember.
That's hor­ri­ble.
Yeah, what I wrote in No Logo was that Tony Blair's par­ty was a ​"Labour-scent­ed par­ty." It explic­it­ly dera­ci­nat­ed the word labor from its mean­ing, in the same way that these com­pa­nies were dera­ci­nat­ing their brands from the prod­ucts that they were sell­ing. What I found so mov­ing about Corbyn's cam­paign was that when the Labour logo appeared at the end of his ads, it meant work­ers. It meant being aligned with work­ers and hav­ing the trust of work­ing peo­ple. It ceased being a brand and became a descrip­tion of the val­ues and poli­cies of the par­ty. That's an impor­tant shift, espe­cial­ly because a lot of Democ­rats think that the way to beat Trump is to come up with a bet­ter-brand­ed billionaire.
Some of the lan­guage you use to describe brand­ing sounds a lot like the lan­guage used by polit­i­cal the­o­rists to describe populism's effect on peo­ple — giv­ing peo­ple a sense of belong­ing to a larg­er group, being able to tran­scend their mate­r­i­al con­di­tions. These things are, of course, absurd to read onto some­thing like a pair of sneak­ers. But are there aspects of brand­ing that can be sal­vaged by move­ments, espe­cial­ly when ​"the resis­tance" seems to be strug­gling to come up with a coher­ent identity?
The kind of brand­ing that I was writ­ing about in No Logo was what I was call­ing ​"hol­low brand­ing," where the idea that you're sell­ing basi­cal­ly has no rela­tion­ship to the real­i­ty of what you are offer­ing. And that is a con­cept that I don't think should be redeemed. So maybe it's help­ful to make a dis­tinc­tion between that and using the best com­mu­ni­ca­tion and design skills that are avail­able to get a vision and a plat­form and a mes­sage out. I'm all for that. But I'm not sure I'd call it brand­ing. I real­ly think that phrase may be poisoned.
There is some­thing inher­ent­ly pos­ses­sive about brand­ing, because brands com­pete with oth­er brands for mar­ket share. And I think that the way in which polit­i­cal groups — not just polit­i­cal par­ties but cam­paign orga­ni­za­tions, NGOs, even indi­vid­ual peo­ple — have come to think of them­selves as brands and apply to pol­i­tics this very pro­pri­etary log­ic of the cor­po­rate world has done tremen­dous dam­age to move­ment build­ing. Brands com­pete with one anoth­er for mar­ket share, while move­ments want to work with who­ev­er wants to reach the same goal.
So I'm all for using great design where it's use­ful to have a com­mon umbrel­la so that peo­ple feel part of some­thing big­ger than them­selves. But I think we need to be very aware of when think­ing like a brand becomes a prob­lem — when we're mak­ing deci­sions based on pro­tect­ing our brand as opposed to on build­ing the largest move­ment that we can, which is much more of an open-source ethos.
You talk about Trump as the accu­mu­la­tion — the Franken­stein mon­ster — of trends that you've writ­ten about for years, from hol­low brand­ing to the shock doc­trine. Do you antic­i­pate any­thing unique about the way Trump is like­ly to respond to an exter­nal shock, whether it's a ter­ror­ist attack or a nat­ur­al disaster?
I don't think it will be unique; I think it's kind of an evo­lu­tion. But I do think Trump's admi­ra­tion for author­i­tar­i­an fig­ures — author­i­tar­i­an lead­ers and author­i­tar­i­an tac­tics — is a shift. Bush and Cheney didn't ban protests after 9⁄11. They could have tried, and they did a lot of oth­er things to try to silence dis­sent by try­ing to asso­ciate any seri­ous crit­i­cism of the Unit­ed States with ter­ror­ism. But it's worth not­ing that they didn't do what the French gov­ern­ment did under François Hol­lande after the Paris attacks, which was insti­tute a state of emer­gency ban­ning polit­i­cal gath­er­ings and out­door gath­er­ings of more than five people.
Giv­en Trump's clear com­fort lev­el with author­i­tar­i­an regimes, we should expect that his admin­is­tra­tion would try to do some­thing like that in the after­math of a ter­ror­ist attack. We are hear­ing open talk about intern­ment on Fox News. The kind of poli­cies that Trump ran on are pre­cise­ly what we should be very afraid of.
Take him at his word. He said he want­ed to ban the entry of Mus­lims into the Unit­ed States. He imme­di­ate­ly start­ed talk­ing about the need for his Mus­lim ban after the Lon­don ter­ror­ist attack. It would be very fool­ish to reas­sure one­self that the White House wouldn't do that. Maybe it wouldn't, but it's bet­ter to be prepared.
They cer­tain­ly have learned a les­son from the protests that respond­ed to the intro­duc­tion of the trav­el ban. They did not repress those protests in any kind of strong way, but they know that the protests got in their way and embold­ened the law­mak­ers and the courts. I would be wor­ried about his will­ing­ness to crack down on protests like that. It's so impor­tant in that moment for there to be just huge num­bers of peo­ple in the street. If it's left to the most tar­get­ed and most vul­ner­a­ble com­mu­ni­ties to defend their own rights, the repres­sion will be much more severe than if this admin­is­tra­tion finds itself con­front­ed with hun­dreds of thou­sands of peo­ple of all eth­nic­i­ties and reli­gious back­grounds in the streets. That is a lot hard­er to repress, right? At least with­out seri­ous consequences.
One of the things that alarms me about Trump is that his staunch cli­mate denial­ism sets an incred­i­bly low bar — basi­cal­ly any­thing north of out­right denial looks like progress. What has been the impact of this?
I'm not sure so far that he is con­strain­ing the cli­mate con­ver­sa­tion, if we look at the way states and some cities are react­ing to the with­draw­al from the Paris Accord. The sort of poli­cies we are see­ing put on the table from the may­ors of Pitts­burgh and Port­land — to get to 100 per­cent renew­ables by 2035 — are more in line with what sci­ence demands and what tech­nol­o­gy allows than what we were talk­ing about under Oba­ma. Maybe that would have hap­pened any­way, but maybe not.
Obvi­ous­ly the Repub­li­cans are doing less than noth­ing. The Democ­rats don't have a clue about what to do, and so into that vac­u­um have come some real solu­tions from the local lev­el. I think we see a sim­i­lar dynam­ic with that dis­as­trous health­care plan pro­posed by Con­gress. That's cre­at­ing more of a space for sin­gle pay­er at the state lev­el, right? Push­ing for some of the actu­al poli­cies we need at the sub-nation­al lev­el in the U.S. and at the nation­al lev­el out­side of the U.S. is what we need to do when we final­ly get rid of these mani­acs and get things caught up to where we need to be.
Do you see any kind of sin­gle-pay­er-type demand when it comes to cli­mate? Is there any­thing that cap­tures that type of energy?
Cli­mate is more com­plex because it's about chang­ing the back­bone of our whole econ­o­my. I'm always sus­pi­cious when peo­ple frame the solu­tion as just one thing, like the car­bon tax. We are past that point, and the idea that there could be just one thing, and that that would ever be enough to change the build­ing blocks of an indus­tri­al econ­o­my, just seems crazy.
A big piece with cli­mate is that get­ting to 100 per­cent renew­ables with­in two decades requires a huge jobs plan. Of course, it requires dif­fer­ent flanks to get there. A jobs plan has to be designed and thought through. That's why I've thrown my eggs in the bas­ket of com­ing up with a pol­i­cy plat­form that con­nects the dots between the need for union­ized jobs, ener­gy democ­ra­cy and putting front­line com­mu­ni­ties first in line to own their own pow­er. Part of the prob­lem we've had is that some of the jobs we have lost are high-pay­ing union jobs, and the renew­able-ener­gy jobs that will just sort of emerge thanks to the free hand of the mar­ket will be much low­er-waged and non-union. Not ful­ly con­fronting that and hop­ing that nobody notices has not been a great strat­e­gy in the fight for a so-called green jobs agenda.
You talk in the book about the impor­tance of inter­sec­tion­al­i­ty. One of the points you've made is that while the things the Left cares about have been cor­doned off into issues silos, the Right sees its efforts as part of this coher­ent ide­o­log­i­cal project. Could you explain that a bit?
The Right has a holis­tic vision to real­ize dom­i­nance on every lev­el — over peo­ple and over the plan­et. It is win­ner-take-all hyper-indi­vid­u­al­ism. These are the con­nec­tive ideas of the hyper-cap­i­tal­ist project, right? Pro­gres­sives and peo­ple on the Left have not been clear enough about what the con­nec­tive tis­sue is of what we want and just how well our ideas are con­nect­ed. We have a lot of work to do.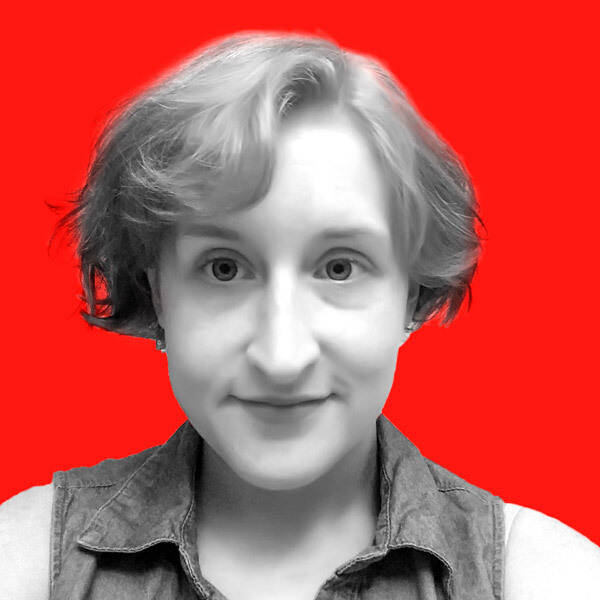 Kate Aronoff
is a Brook­lyn-based jour­nal­ist cov­er­ing cli­mate and U.S. pol­i­tics, and a con­tribut­ing writer at The Inter­cept. Fol­low her on Twit­ter @katearonoff.