The direc­tion the Oba­ma admin­is­tra­tion takes in the next two years depends in part on pop­u­lar pres­sure. But iron­i­cal­ly, those who suf­fer the most are the least polit­i­cal­ly agi­tat­ed. This dis­junc­ture is evi­dent in the uncrit­i­cal sup­port Pres­i­dent Barack Oba­ma receives from the black body politic.
Black political engagement is indispensable to the movement-building necessary to enact a real progressive agenda.
Polls show that 90 per­cent of African Amer­i­cans approve of the president's job per­for­mance, com­pared to 40 per­cent of white Democ­rats. This rais­es the ques­tion: Can Black Amer­i­ca, expe­ri­enc­ing new­found pride in the first black pres­i­dent, chal­lenge a Demo­c­ra­t­ic Par­ty in the grip of neolib­er­al ortho­doxy and help rein­vig­o­rate pro­gres­sive politics?
Mea­sured against indices of eco­nom­ic well-being, black sup­port for the pres­i­dent is incon­gru­ous. Black unem­ploy­ment is a stag­ger­ing 16.1 per­cent (and that fig­ure does not include the tens of mil­lions of peo­ple who have giv­en up look­ing for work). Home fore­clo­sures will con­sume between $71 and $122 bil­lion of black com­mu­ni­ty assets. Home­less­ness has increased dra­mat­i­cal­ly, with dis­pro­por­tion­ate impact on black families.
To be sure, there is sym­pa­thy for the pres­i­dent across the board, with 71 per­cent of the elec­torate still blam­ing George W. Bush for the eco­nom­ic cri­sis. In addi­tion, Pres­i­dent Oba­ma has endured scur­rilous tor­ment from the right. And strate­gic drift among pro­gres­sive groups has hob­bled health­care reform, immi­grant rights, and the anti­war and cli­mate jus­tice move­ments. The end result: a watered-down health­care reform bill, defeat of the DREAM Act and com­pre­hen­sive immi­gra­tion reform, unfet­tered war-mak­ing, and no cli­mate change legislation.
Black voic­es of dis­sent feel sti­fled. CNN com­men­ta­tor Roland Mar­tin describes fis­sures in the ​"com­plex rela­tion­ship" between black lead­er­ship and Pres­i­dent Oba­ma. He recalls how black lead­ers were angered by Obama's fail­ure to seri­ous­ly con­sid­er black women for the Supreme Court. Mar­tin says black lead­ers avoid direct crit­i­cism out of fear that they will be ​"cut off from the admin­is­tra­tion" or face com­mu­ni­ty backlash.
In a pow­er­ful exam­ple of that hard-ball approach to crit­i­cism, sev­en promi­nent civ­il rights groups once opposed Pres­i­dent Obama's ​"Race to the Top," cit­ing the edu­ca­tion plan's over­re­liance on ​"com­pet­i­tive fund­ing and hand-pick­ing win­ners." But that cri­tique has since evap­o­rat­ed. Word has it that the White House quick­ly pres­sured these errant civ­il rights lead­ers to tow the line.
The fact is, black polit­i­cal engage­ment is indis­pens­able to the move­ment-build­ing nec­es­sary to enact a real pro­gres­sive agen­da. Through­out his­to­ry, African Amer­i­cans have dis­sent­ed, advo­cat­ed and protest­ed – trans­lat­ing those actions into pub­lic policy.
That tra­di­tion is now being chal­lenged. Black writer Ish­mael Reed charges white, lib­er­al and left crit­ics of Oba­ma as ​"out of touch" with Obama's base of blacks and Lati­nos. New York Times colum­nist Charles Blow berates the ​"far left" for ​"foam­ing at the mouth" over the 2010 bud­get com­pro­mise, with its dra­mat­ic give­aways to the rich and its threat to Social Security.
Instead of believ­ing that a more pro­gres­sive vision is achiev­able, we are told to accept lim­i­ta­tions. We should not ques­tion the wis­dom of a pres­i­dent mak­ing an ide­o­log­i­cal­ly sen­si­tive bud­get deal with­out con­sult­ing his party's elect­ed rep­re­sen­ta­tives. We should not ques­tion why he failed to pres­sure recal­ci­trant leg­is­la­tors by ral­ly­ing their con­stituents. Nor should we ques­tion why such a cru­cial pol­i­cy issue was sub­ject­ed to last minute, end-of-year brinkmanship.
For Oba­ma to declare exclu­sive knowl­edge of the para­me­ters of pub­lic pol­i­cy debate based on his own obser­va­tions is tru­ly arro­gant. We must ask hard ques­tions. How will Democ­rats let Bush-era tax cuts and the freeze on the Social Secu­ri­ty tax expire in 2012 – a pres­i­den­tial elec­tion year? How will they over­come the pre­dictable accu­sa­tion that ​"Democ­rats want to raise your taxes?"
In this moment, it is worth recall­ing how Mar­tin Luther King, Jr., artic­u­lat­ed the demands of the Poor People's Cam­paign: ​"We are going to bring the tired, the poor, the hud­dled masses…those who have known long years of hurt and neglect…to demand that the gov­ern­ment address itself to the prob­lem of poverty."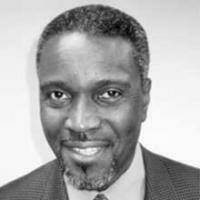 James Thind­wa
is a mem­ber of
In These Times
' Board of Direc­tors and a labor and com­mu­ni­ty activist.