What Are Iran's Intentions?
As tensions flare between Iran and the West, 120 nonaligned nations agree: the country has the right to enrich uranium.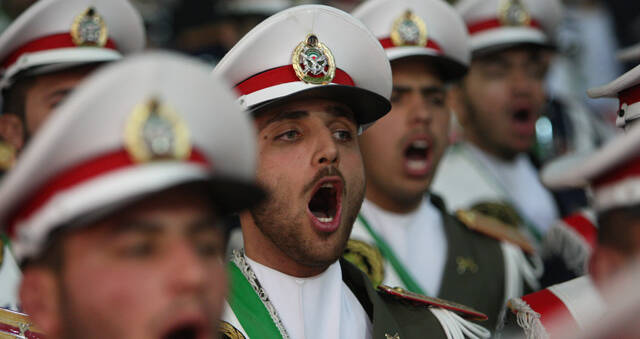 The January/​February issue of For­eign Affairs fea­tured the arti­cle ​"Time to Attack Iran: Why a Strike Is the Least Bad Option," by Matthew Kroenig, along with com­men­tary about oth­er ways to con­tain the Iran­ian threat.
Concerns about 'the imminent threat' of Iran are often attributed to the "international community"—code language for U.S. allies. The people of the world tend to see matters rather differently.
The media resound with warn­ings about a like­ly Israeli attack on Iran while the U.S. hes­i­tates, keep­ing open the option of aggres­sion — thus again rou­tine­ly vio­lat­ing the U.N. Char­ter, the foun­da­tion of inter­na­tion­al law.
As ten­sions esca­late, eerie echoes of the run-up to the wars in Afghanistan and Iraq are in the air. Fever­ish U.S. pri­ma­ry cam­paign rhetoric adds to the drumbeat.
Con­cerns about ​"the immi­nent threat" of Iran are often attrib­uted to the ​"inter­na­tion­al com­mu­ni­ty" — code lan­guage for U.S. allies. The peo­ple of the world, how­ev­er, tend to see mat­ters rather differently.
The non­aligned coun­tries, a move­ment with 120 mem­ber nations, has vig­or­ous­ly sup­port­ed Iran's right to enrich ura­ni­um — an opin­ion shared by the major­i­ty of Amer­i­cans (as sur­veyed by World​Pub​li​cOpin​ion​.org) before the mas­sive pro­pa­gan­da onslaught of the past two years.
Chi­na and Rus­sia oppose U.S. pol­i­cy on Iran, as does India, which announced that it would dis­re­gard U.S. sanc­tions and increase trade with Iran. Turkey has fol­lowed a sim­i­lar course.
Euro­peans regard Israel as the great­est threat to world peace. In the Arab world, Iran is dis­liked but seen as a threat only by a very small minor­i­ty. Rather, Israel and the U.S. are regard­ed as the pre-emi­nent threat. A major­i­ty think that the region would be more secure if Iran had nuclear weapons: In Egypt on the eve of the Arab Spring, 90 per­cent held this opin­ion, accord­ing to Brook­ings Institution/​Zogby Inter­na­tion­al polls.
West­ern com­men­tary has made much of how the Arab dic­ta­tors alleged­ly sup­port the U.S. posi­tion on Iran, while ignor­ing the fact that the vast major­i­ty of the pop­u­la­tion oppos­es it — a stance too reveal­ing to require comment.
Con­cerns about Israel's nuclear arse­nal have long been expressed by some observers in the Unit­ed States as well. Gen. Lee But­ler, for­mer head of the U.S. Strate­gic Com­mand, described Israel's nuclear weapons as ​"dan­ger­ous in the extreme." In a U.S. Army jour­nal, Lt. Col. Warn­er Farr wrote that one ​"pur­pose of Israeli nuclear weapons, not often stat­ed, but obvi­ous, is their ​'use' on the Unit­ed States" — pre­sum­ably to ensure con­sis­tent U.S. sup­port for Israeli policies.
A prime con­cern right now is that Israel will seek to pro­voke some Iran­ian action that will incite a U.S. attack.
One of Israel's lead­ing strate­gic ana­lysts, Zeev Maoz, in ​"Defend­ing the Holy Land," his com­pre­hen­sive analy­sis of Israeli secu­ri­ty and for­eign pol­i­cy, con­cludes that ​"the bal­ance sheet of Israel's nuclear pol­i­cy is decid­ed­ly neg­a­tive" — harm­ful to the state's secu­ri­ty. He urges instead that Israel should seek a region­al agree­ment to ban weapons of mass destruc­tion: a WMD-free zone, called for by a 1974 U.N. Gen­er­al Assem­bly resolution.
Mean­while, the West's sanc­tions on Iran are hav­ing their usu­al effect, caus­ing short­ages of basic food sup­plies — not for the rul­ing cler­ics but for the pop­u­la­tion. Small won­der that the sanc­tions are con­demned by Iran's coura­geous opposition.
The sanc­tions against Iran may have the same effect as their pre­de­ces­sors against Iraq, which were con­demned as ​"geno­ci­dal" by the respect­ed U.N. diplo­mats who admin­is­tered them before final­ly resign­ing in protest.
The Iraq sanc­tions dev­as­tat­ed the pop­u­la­tion and strength­ened Sad­dam Hus­sein, prob­a­bly sav­ing him from the fate of a rogues' gallery of oth­er tyrants sup­port­ed by the U.S.-U.K. — tyrants who pros­pered vir­tu­al­ly to the day when var­i­ous inter­nal revolts over­threw them.
There is lit­tle cred­i­ble dis­cus­sion of just what con­sti­tutes the Iran­ian threat, though we do have an author­i­ta­tive answer, pro­vid­ed by U.S. mil­i­tary and intel­li­gence. Their pre­sen­ta­tions to Con­gress make it clear that Iran doesn't pose a mil­i­tary threat.
Iran has very lim­it­ed capac­i­ty to deploy force, and its strate­gic doc­trine is defen­sive, designed to deter inva­sion long enough for diplo­ma­cy to take effect. If Iran is devel­op­ing nuclear weapons (which is still unde­ter­mined), that would be part of its deter­rent strategy.
The under­stand­ing of seri­ous Israeli and U.S. ana­lysts is expressed clear­ly by 30-year CIA vet­er­an Bruce Riedel, who said in Jan­u­ary, ​"If I was an Iran­ian nation­al secu­ri­ty plan­ner, I would want nuclear weapons" as a deterrent.
An addi­tion­al charge the West lev­els against Iran is that it is seek­ing to expand its influ­ence in neigh­bor­ing coun­tries attacked and occu­pied by the U.S. and Britain, and is sup­port­ing resis­tance to the U.S.-backed Israeli aggres­sion in Lebanon and ille­gal Israeli occu­pa­tion of Pales­tin­ian lands. Like its deter­rence of pos­si­ble vio­lence by West­ern coun­tries, Iran's actions are said to be intol­er­a­ble threats to ​"glob­al order."
Glob­al opin­ion agrees with Maoz. Sup­port is over­whelm­ing for a WMD­FZ in the Mid­dle East; this zone would include Iran, Israel and prefer­ably the oth­er two nuclear pow­ers that have refused to join the Nuclear Non-Pro­lif­er­a­tion Treaty: India and Pak­istan, who, along with Israel, devel­oped their pro­grams with U.S. aid.
Sup­port for this pol­i­cy at the NPT Review Con­fer­ence in May 2010 was so strong that Wash­ing­ton was forced to agree for­mal­ly, but with con­di­tions: The zone could not take effect until a com­pre­hen­sive peace set­tle­ment between Israel and its Arab neigh­bors was in place; Israel's nuclear weapons pro­grams must be exempt­ed from inter­na­tion­al inspec­tion; and no coun­try (mean­ing the U.S.) must be oblig­ed to pro­vide infor­ma­tion about ​"Israeli nuclear facil­i­ties and activ­i­ties, includ­ing infor­ma­tion per­tain­ing to pre­vi­ous nuclear trans­fers to Israel."
The 2010 con­fer­ence called for a ses­sion in May 2012 to move toward estab­lish­ing a WMD­FZ in the Mid­dle East.
With all the furor about Iran, how­ev­er, there is scant atten­tion to that option, which would be the most con­struc­tive way of deal­ing with the nuclear threats in the region: for the ​"inter­na­tion­al com­mu­ni­ty," the threat that Iran might gain nuclear capa­bil­i­ty; for most of the world, the threat posed by the only state in the region with nuclear weapons and a long record of aggres­sion, and its super­pow­er patron.
One can find no men­tion at all of the fact that the U.S. and Britain have a unique respon­si­bil­i­ty to ded­i­cate their efforts to this goal. In seek­ing to pro­vide a thin legal cov­er for their inva­sion of Iraq, they invoked U.N. Secu­ri­ty Coun­cil Res­o­lu­tion 687 (1991), which they claimed Iraq was vio­lat­ing by devel­op­ing WMD.
We may ignore the claim, but not the fact that the res­o­lu­tion explic­it­ly com­mits sign­ers to estab­lish­ing a WMD­FZ in the Mid­dle East.
© The New York Times News Service/​Syndicate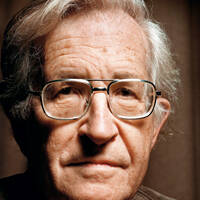 Noam Chom­sky
is Insti­tute Pro­fes­sor and Pro­fes­sor of Lin­guis­tics (Emer­i­tus) at the Mass­a­chu­setts Insti­tute of Tech­nol­o­gy, and the author of dozens of books on U.S. for­eign pol­i­cy. His most recent book is
Who Rules the World?
from Met­ro­pol­i­tan Books.