What Millennials Thought of the 2nd Trump/Clinton Debate
"If Donald Trump and the GOP love America so much," asks one, "then why do they hate so many Americans?"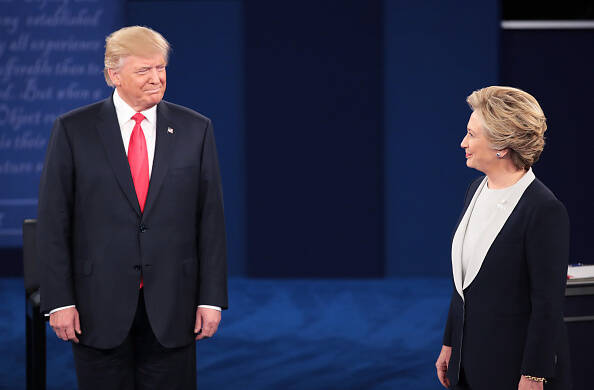 In the weeks leading up to Sunday night's debate, millennials have been some of the most talked about voters but among the groups least talked to. A recent study found that some 39 percent of millennials were planning to vote for either the Green Party's Jill Stein or Libertarian Gary Johnson in November. The demographic group that came out most strongly for Bernie Sanders, it seems, isn't as enthusiastic about supporting Hillary Clinton.
'The GOP has pushed a 50-year politics of hate towards black people, immigrants, Muslims, women and LGBTQ people.'
If there's one thing millennials can agree on, though, it's a deep disgust with Donald Trump, the now-scandal-racked GOP candidate. Sixty-one percent hold a ​"strongly unfavorable" opinion of him, and it's hard to imagine Friday's revelations — of Trump feeling entitled to ​"grab (women) by the pussy" — will win him many favors among the coveted 18-34 demographic, now accounting for just under a third of the electorate.
For Sunday's debate, I decided to spend time with some bona fide millennials. #AllofUs, profiled here, is a millennial-led group looking to ramp up pressure on Trump and the GOP in the few weeks remaining before November 8. Its leadership is culled from the so-called millennial movements, spanning from Occupy Wall Street to the climate fight to the movement for black lives and immigrant justice. This coming week, it will host an action in Washington, D.C., of millennial women and femmes in response to what it calls Trump's and the GOP's ​"politics of hate."
"Trump is despicable," the group writes. ​"But we know where he came from. The GOP has pushed a 50-year politics of hate towards black people, immigrants, Muslims, women and LGBTQ people."
I spent Sunday night with #AllofUs2016 at a watch party in Brooklyn.
"I'm expecting Donald Trump to continue his disgusting sexist racist campaign and I'm really disappointed to see that none of the issues that our generation cares about will likely be debated this debate: skyrocketing tuition, racial inequality and climate change," Waleed Shahid, 26, an #AllofUs2016 organizer, said as the debate got started. ​"Unfortunately, the debate is going to be about the media circus."
"Their party only cares about the billionaire donors trying to dig our country into the ground. If Donald Trump and the GOP love America so much," he asked, ​"then why do they hate so many Americans?"
Most of the Brooklyn room was silent for the first half hour of the debate, as Trump threatened to throw Clinton in jail. One of the biggest cheers of the night was when Clinton mentioned that Obamacare has helped extend health care coverage to minors under 26 covered by their parents.
One thing that did come up early in the debate was immigration, when moderators Anderson Cooper and Martha Raddatz asked Trump to clarify his earlier statements to ban Muslims from immigrating to the United States ​"until we can figure out what the hell is going on."
"Whatever happens November 8th, Trump has spent his campaign tying immigration to terrorism and crime, and that's going to outlast this election," said Thaís Marques of the immigrant rights group Movimiento Cosecha.
An overtime question on energy policy saw Trump repeat a few points he's previously made about how the Environmental Protection Agency and the administration of Barack Obama are ​"killing our energy business in this country" and the benefits of (non-existent) ​"clean coal." Clinton, while committing again to turn the United States into a ​"clean energy superpower," also praised natural gas as a ​"bridge fuel," in moving off of coal.
"I don't think Hillary's that great on climate, and Trump denies that it exists so I'm not surprised," says Varshini Prakash, 23, of the Divestment Student Network, a group supporting fossil fuel divestment campaigns on campuses around the country. ​"It makes me sad and scared when two people running for president of the United States aren't clear about what their positions are and how they're going to solve this crisis."
The night ended without any discussion of mass incarceration or criminal justice reform, among other important issues.
Asked what was missing from the debate, David Shor, 25 — who worked on Sanders' primary campaign — said, ​"excitement, and an appeal to rational young people.
"The things that we care so much about are not the first priority for the conversations that are being had at the highest levels. We need to keep on forcing ourselves into those conversations," Shor said.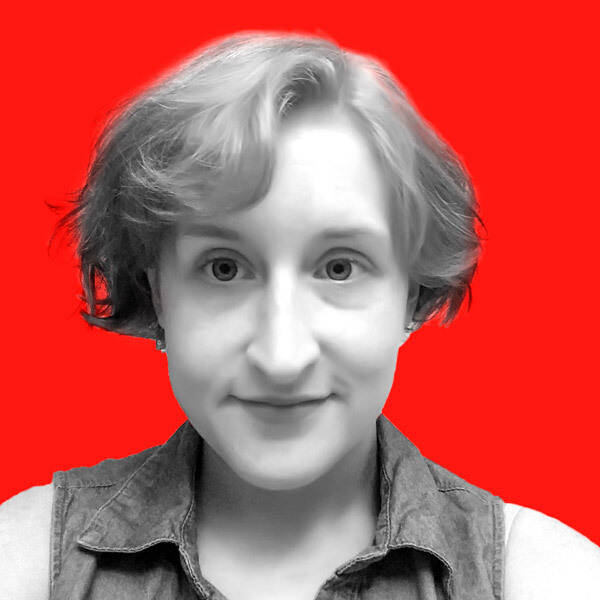 Kate Aronoff is a staff writer at The New Republic and author of Overheated: How Capitalism Broke the Planet — And How We Fight Back. She is co-author of A Planet To Win: Why We Need a Green New Deal and co-editor of We Own the Future: Democratic Socialism—American Style. Follow her on Twitter @katearonoff.