What Our Country Has Done for Us
The high hopes of JFK's day have mostly been dashed.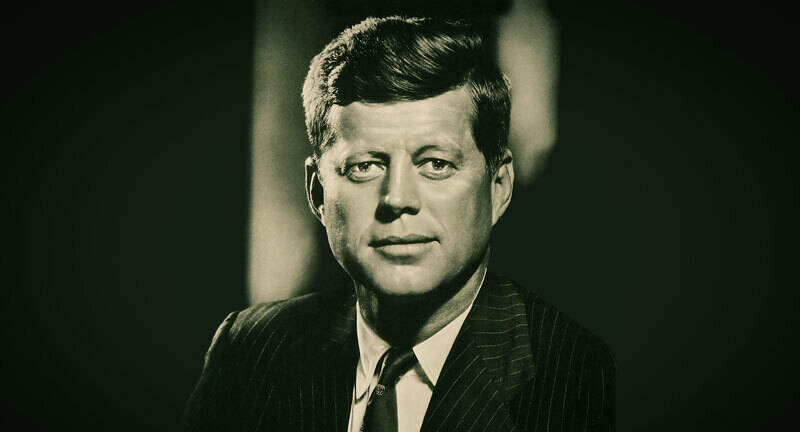 We are sure to be awash with remem­brances of John F. Kennedy as we pass the 50th anniver­sary of his assas­si­na­tion. There will be much hagiog­ra­phy, some of it deserved, some of it utter­ly blind­ered. But what is true is that back then, with Kennedy's ​"New Fron­tier" rhetoric about ​"unfilled hopes … uncon­quered prob­lems of igno­rance and prej­u­dice, unan­swered ques­tions of pover­ty and sur­plus," there was a sense of mov­ing for­ward, espe­cial­ly to address the per­sis­tent prob­lems of pover­ty and inequality.
Where's our sense of progress, of being at the vanguard of history, now? It's been thwarted; smothered.
So as we look back, why not take this moment to com­pare where we were then to where we are now? How much bet­ter and how much worse off are most of us, 50 years lat­er? Back then, on aver­age, women were mak­ing 59 cents to a man's dol­lar, con­signed to a nar­row range of jobs — school­teacher, wait­ress, nurse — and vir­tu­al­ly barred from a host of oth­ers — doc­tor, elec­tri­cian, Newsweek reporter, you name it. The medi­an income for African-Amer­i­can and oth­er racial minor­i­ty fam­i­lies was 53 per­cent that of white fam­i­lies. And blacks were sub­ject­ed to poll tax­es, lit­er­a­cy tests and oth­er restric­tions on their right to vote. Con­necti­cut pro­hib­it­ed the use of con­tra­cep­tives. Gay peo­ple had to remain clos­et­ed in the face of deep and wide­spread bigotry.
We can of course see progress today: In 2013, we have our first mixed-race Pres­i­dent, women make rough­ly 77 cents to a white man's dol­lar (though the gap is larg­er for African-Amer­i­can and Lati­na women), and gay peo­ple can legal­ly mar­ry in 13 states. But there has been a sea change for the worse in the ​"com­mon sense" of the nation, thanks to a long-term war of posi­tion by conservatives.
Estab­lished dur­ing the New Deal and cement­ed dur­ing the Kennedy and John­son admin­is­tra­tions was the notion that the gov­ern­ment had a respon­si­bil­i­ty to pro­tect peo­ple from the vagaries of cap­i­tal­ism and, with the rise of the civ­il rights move­ment, to try to pro­mote and ensure equal­i­ty. Let's remem­ber, for instance, that in the sum­mer of 1963, Kennedy signed the Equal Pay Act into law, which abol­ished wage dis­crim­i­na­tion based on gen­der. Today, even after the finan­cial cri­sis, Repub­li­cans con­tin­ue to insist on a neolib­er­al mar­ket fun­da­men­tal­ism that strips the gov­ern­ment of any respon­si­bil­i­ty for people's well-being or secu­ri­ty. And new polling data shows that among Repub­li­cans and inde­pen­dents, sup­port for gov­ern­ment solu­tions to pub­lic pol­i­cy prob­lems actu­al­ly decreased after 2008.
This leads us to anoth­er sharp con­trast between then and now: Back in 1963, the John Birch Soci­ety (a far-right rad­i­cal group) was so mar­gin­al­ized that even William F. Buck­ley, Jr., denounced its mem­bers as ​"far removed from com­mon sense." Now, right-wingers just as far removed from com­mon sense — the cli­mate change deniers, con­tra­cep­tion revok­ers and Afford­able Care Act scorchers — actu­al­ly con­trol large parts of Con­gress, a state of affairs unimag­in­able 50 years ago.
And here are the wages of that shift: Eco­nom­ic inequal­i­ty in the U.S. has soared. The mid­dle class con­tin­ues to dis­in­te­grate as the fal­ter­ing eco­nom­ic recov­ery ben­e­fits the 1%; CEOs make 204 times the wages of reg­u­lar work­ers, com­pared to 20 times as much in the 1960s. In 1963, the high­est mar­gin­al tax rate on the rich (those mak­ing more than $400,000 a year) was 91 per­cent; today, even the super-rich pay no more than 39.6 per­cent, and they're still moan­ing. And the wealth gaps between whites and minori­ties are at their widest in a quar­ter century.
In 1963, the pre­vail­ing dis­course of progress and moder­ni­ty, of equal­i­ty for increas­ing num­bers of Amer­i­cans, was gain­ing seri­ous moral pur­chase, how­ev­er vir­u­lent­ly the Birchers and oth­ers fought it. Today, the rad­i­cal Right assaults this dis­course and seeks to have every­day Amer­i­cans buy into its reac­tionary agen­da. It's not that they're total­ly win­ning, but they are obstruct­ing the coun­try in pro­found ways. Where's our sense of progress, of being at the van­guard of his­to­ry, now? It's been thwart­ed; smothered.
So as we look back at those black-and-white images, we can think how far we've come. But we also have no choice but to see how far we have fall­en back, and to see that we have a long bat­tle ahead to reclaim what counts as com­mon sense in America.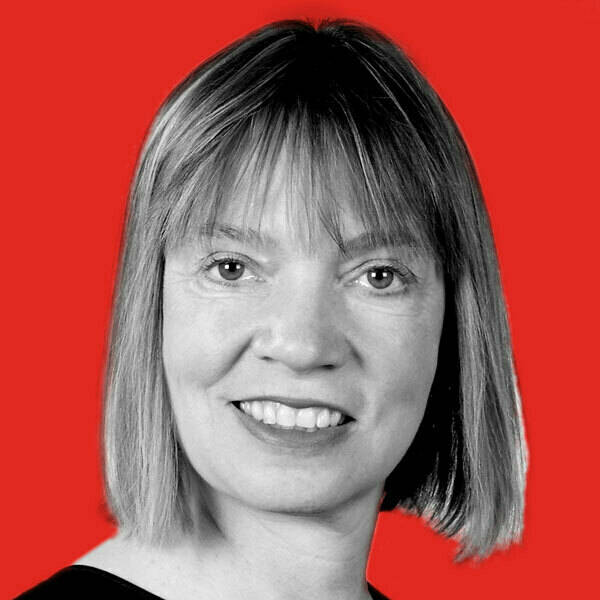 Susan J. Dou­glas
is a pro­fes­sor of com­mu­ni­ca­tions at the Uni­ver­si­ty of Michi­gan and a senior edi­tor at
In These Times
. Her forth­com­ing book is
In Our Prime: How Old­er Women Are Rein­vent­ing the Road Ahead.
.