I am sure that if you, like me, see the footage of the ​"wardrobe mal­func­tion" one more time you're going to hurl your TV out the win­dow. An entire week of the Dean scream, and now this. (Will we see, except on ​"The Dai­ly Show," repeat­ed images of Bush's mul­ti­ple flubs on ​"Meet The Press"?) How much low­er can TV news go, express­ing its faux out­rage so that it can show the offend­ing video clip for the bil­lionth time? It would be nice if the details of the Bush ener­gy bill, or of Medicare ​"reform," or of how many home­less peo­ple are freez­ing this win­ter had got­ten a frac­tion of the coverage.
The notion of any regulation coming from the event is laughable. Powell doesn't want to regulate anyone; he'd actually like to see the FCC go away.
And don't you love the new­ly sanc­ti­mo­nious FCC Chair­man Michael Pow­ell, who all of a sud­den cares about media con­tent and pos­si­ble reg­u­la­tion? We're going to have an ​"inves­ti­ga­tion" into how and why Janet Jack­son flashed her boob on nation­al tele­vi­sion, but not one into ongo­ing media con­sol­i­da­tion? It would have been nice, with the FCC sud­den­ly in the news and all, if the net­works and cable chan­nels had not­ed how Con­gress, under the cov­er of an omnibus bill, fur­ther eased restric­tions on the num­ber of tele­vi­sion sta­tions the cor­po­rate behe­moths can own. But of course, who's going to cov­er their own raid­ing of the can­dy store? As media the­o­rist Bob McCh­es­ney has repeat­ed­ly point­ed out, it is the relent­less com­mer­cial­iza­tion of every aspect of the media that has got­ten us to this half-time-show-as-striptease pass. The notion of any reg­u­la­tion com­ing from the event is laugh­able. Pow­ell doesn't want to reg­u­late any­one; he'd actu­al­ly like to see the FCC go away.
Hav­ing said all this, how­ev­er, and acknowl­edg­ing how total­ly overblown the Jack­son inci­dent was, I think most of us also under­stand why the breast flash hit a nerve. Par­ents on the left and the right real­ly are fed up with the bar­rage of soft-core porn that urges our daugh­ters to dress like hook­ers and our sons to see them­selves pri­mar­i­ly as sex machines who must dom­i­nate women at all costs. And some of these very same par­ents grew up dur­ing and helped launch the sex­u­al rev­o­lu­tion, and even we have had it.
One of the things my daugh­ter and I fight about on a reg­u­lar basis is what she watch­es on TV. She can't stand hav­ing me in the same room when, say, MTV's ​"The Real World" is on, because all I do is rant and rave, ask­ing why every­one has to be hav­ing sex in hot tubs or, dur­ing the more reflec­tive parts of the episode, com­plain­ing about who is a bitch or a jerk. Of course, it's not like lis­ten­ing to the radio when you're dri­ving your kids around offers any relief. Sure, we had songs like ​"Will You Love Me Tomor­row" and ​"Let's Spend the Night Togeth­er." But songs with f*ck in the title, or entire songs about blow jobs? And the cov­ers of mag­a­zines geared to young men and women, like Cos­mo and Max­im, scream out that they are, pri­mar­i­ly, sex manuals.
I am the last one to sug­gest that baby boomers grew up in some media Val­hal­la, sur­round­ed, as we were, by ​"Mr. Ed," ​"My Favorite Mar­t­ian," and ​"The Fly­ing Nun." Much of TV was utter­ly moron­ic and over­ly puri­tan­i­cal (how quaint it seems today that ​"I Dream of Jean­nie" dared not reveal a bel­ly but­ton). But par­ents didn't feel that on top of every­thing else, they had to become in-house cen­sors, and young peo­ple didn't feel swamped by inces­sant media insis­tence that they must turn them­selves into delec­table, ever-ready sex objects who nonethe­less must also ​"just say no."
And, of course, this hyper-sex­u­al­ized media envi­ron­ment would not be com­plete with­out the dou­ble stan­dard. We see who had to apol­o­gize and who got kicked off the Gram­mys: the woman involved in the inci­dent but not the man.
So here is the ques­tion always raised by such an inci­dent: If you oppose cen­sor­ship but are fed up by a media cul­ture that bom­bards us with cor­po­rate­ly pro­duced exhor­ta­tions to obsess about sex — and that espe­cial­ly urges our daugh­ters to objec­ti­fy them­selves — what do you do? Is yelling at the TV (or throw­ing it in the trash) our only option? I don't know about you, but when I hear myself start to sound like Bob Dole rav­ing about the ​"night­mares of deprav­i­ty" in the media, I think we've come to an espe­cial­ly bad pass in the media envi­ron­ment that sur­rounds us.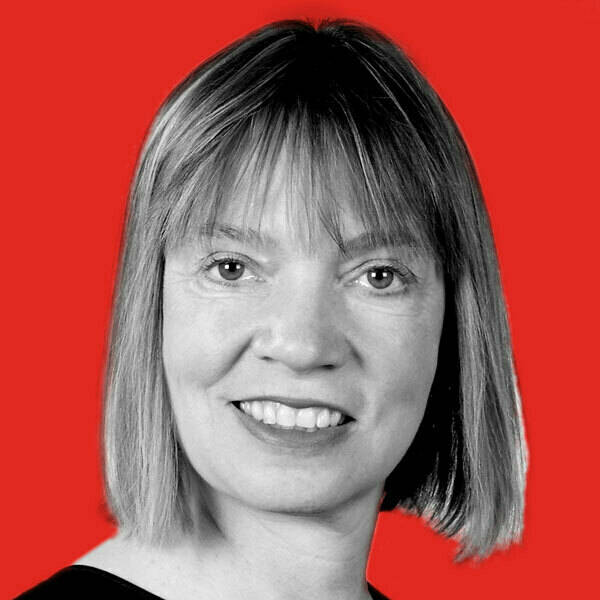 Susan J. Dou­glas
is a pro­fes­sor of com­mu­ni­ca­tions at the Uni­ver­si­ty of Michi­gan and a senior edi­tor at
In These Times
. Her forth­com­ing book is
In Our Prime: How Old­er Women Are Rein­vent­ing the Road Ahead.
.