Between Sean Han­ni­ty, Bill O'Reilly, Chris Matthews, John Ashcroft's ter­ror warn­ings, ​"The Bach­e­lor," the final episode of ​"The Sopra­nos" and those inces­sant injury lawyer com­mer­cials, vot­ers in Novem­ber are some­how expect­ed to cast informed votes for Con­gress. We are sup­posed to base our deci­sion on talk­ing points par­rot­ed to us by inane TV reporters or, worse, paid polit­i­cal ads.
To cut through the din, here are five congressional votes everyone should know—straight from the you-can't-make-this-up file.
Many peo­ple, of course, sim­ply tune out and do not vote. Those who do head to the polls often vote with lit­tle knowl­edge of what their elect­ed rep­re­sen­ta­tives are doing.
So, in an effort to cut through the din this year, here are five con­gres­sion­al votes that every­one in Amer­i­ca should know about. They come straight from the you-can't‑make-this-stuff-up file, and cap­ture how sound­bite pol­i­tics hide the trou­bling real­i­ty behind con­ser­v­a­tives' bumper-stick­er slogans.
Pro-Defense: Fac­ing increas­ing vio­lence in Iraq, mil­i­tary com­man­ders in Iraq asked Con­gress and the pres­i­dent to imme­di­ate­ly fill short­ages in pro­tec­tive body armor. Just four months after the pres­i­dent signed anoth­er mas­sive tax cut for the wealthy, up to 51,000 troops were still not prop­er­ly equipped for com­bat, with many beg­ging friends and fam­i­ly at home to buy them makeshift armor. Respond­ing to the cri­sis, Sen­a­tor Chris Dodd (D‑Conn.) spon­sored a bill to imme­di­ate­ly plug the short­age. He was vot­ed down (Sen­ate vote #376, Octo­ber 2, 2003), and the results have been cat­a­stroph­ic. As a recent study cir­cu­lat­ing in the Army notes, up to one in four casu­al­ties in Iraq was due to poor pro­tec­tive gear.
Com­pas­sion­ate: With U.S. troops strug­gling to secure Iraq last sum­mer, Con­gress and the pres­i­dent repeat­ed­ly praised sol­diers' efforts and promised to pro­vide them the best facil­i­ties pos­si­ble. Yet, the White House bud­get that year pro­posed to cut $1.5 bil­lion out of mil­i­tary hous­ing. Rep­re­sen­ta­tive David Obey (D‑Wisc.) came up with a sim­ple solu­tion: Slight­ly reduce the pro­posed tax cuts on the 200,000 Amer­i­cans mak­ing $1 mil­lion a year to fill the bud­get gap for the troops and their fam­i­lies. Instead of get­ting an $88,000 tax cut, mil­lion­aires would receive an ample $83,000 tax cut, and the troops' hous­ing would be main­tained. Obey's bill was vot­ed down (House vote #324, June 26, 2003).
Tax Fair­ness: In 2002, the Bush admin­is­tra­tion ter­mi­nat­ed the tax on oil and chem­i­cal indus­try pol­luters that finances Super­fund tox­ic cleanups. As the New York Times report­ed, the move effec­tive­ly ​"shift­ed the bulk of [cleanup] costs from indus­try to tax­pay­ers," allow­ing the president's cor­po­rate cam­paign donors to pol­lute with­out hav­ing to pay for it. Just two years lat­er, the loss of tax rev­enues bank­rupt­ed Super­fund, leav­ing it unable to main­tain an ade­quate cleanup pace. In response, Sen­a­tor Frank Laut­en­berg (D‑N.J.) offered an amend­ment to rein­state the Super­fund tax. He was vot­ed down. (Sen­ate vote #45, March 11, 2004), and now more and more com­mu­ni­ties are forced to wait as tox­ic sites fes­ter in their midst.
Patro­tism: As the reces­sion reached new lows in Decem­ber 2002, the U.S. House of Rep­re­sen­ta­tives con­sid­ered whether to con­tin­ue reward­ing com­pa­nies with tax­pay­er sub­si­dies, even if those same com­pa­nies use those sub­si­dies to send U.S. jobs over­seas. The ques­tion was sim­ple: Dur­ing a jobs and deficit cri­sis, should the U.S. government's Export-Import Bank con­tin­ue giv­ing most of its $15 bil­lion a year to sub­si­dize a slew of For­tune 500 com­pa­nies that are reduc­ing their U.S. work­force? But when Rep­re­sen­ta­tive Bernie Sanders (I‑Vt.) offered a mea­sure to curb the gov­ern­ment hand­outs to cor­po­rate job exporters, he was vot­ed down (House vote #120, May 1, 2002).
Clean Gov­ern­ment: Hal­libur­ton, the oil com­pa­ny Vice Pres­i­dent Dick Cheney ran, con­tin­ues to receive bil­lions in no-bid gov­ern­ment con­tracts for work in Iraq, even after it was cit­ed for over­charg­ing tax­pay­ers and pro­vid­ing unsan­i­tary facil­i­ties to U.S. troops. At the same time, Cheney is receiv­ing hun­dreds of thou­sands of dol­lars in deferred com­pen­sa­tion from the com­pa­ny and holds rough­ly 400,000 Hal­libur­ton stock options. More trou­bling, inter­nal mem­os now show that Cheney's office was direct­ly coor­di­nat­ing Hal­libur­ton con­tracts. When the Con­gres­sion­al Research Ser­vice ruled the sit­u­a­tion rep­re­sent­ed a ​"poten­tial con­flict of inter­est," the Sen­ate con­sid­ered leg­is­la­tion that would have forced the ter­mi­na­tion of the Cheney-Hal­libur­ton rela­tion­ship. It was vot­ed down (Sen­ate vote #386, Octo­ber 16, 2003).
No doubt, most Amer­i­cans have heard more about the president's dog and jog­ging sched­ule than where their elect­ed rep­re­sen­ta­tives came down on these votes. But that mere­ly reflects the pathet­ic state of Amer­i­can jour­nal­ism, not the grav­i­ty or con­se­quences of the deci­sions. No mat­ter how much we tell our­selves these votes and deci­sions don't mat­ter, they do. No mat­ter how many times reporters tell us semen-stained blue dress­es and gos­sip are more impor­tant than lies about war, peace, pover­ty and cor­rup­tion, they're not.
The soon­er we wake up and demand account­abil­i­ty at the polls, the better.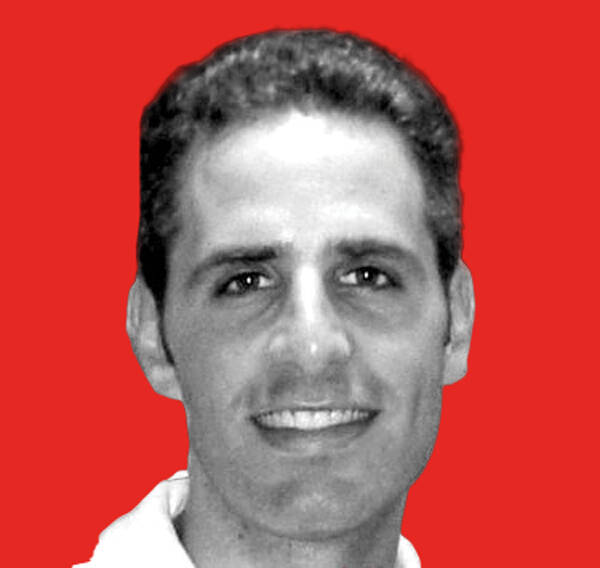 David Siro­ta
is an award­win­ning inves­tiga­tive jour­nal­ist and an
In These Times
senior edi­tor. He served as speech writer for Bernie Sanders'
2020
cam­paign. Fol­low him on Twit­ter @davidsirota.