Keeping a Sharp Eye on Sharpton
Al Sharpton has been labeled a 'Johnny-come-lately' to Hollywood's fight for diversity, and a paid defender of corporate media.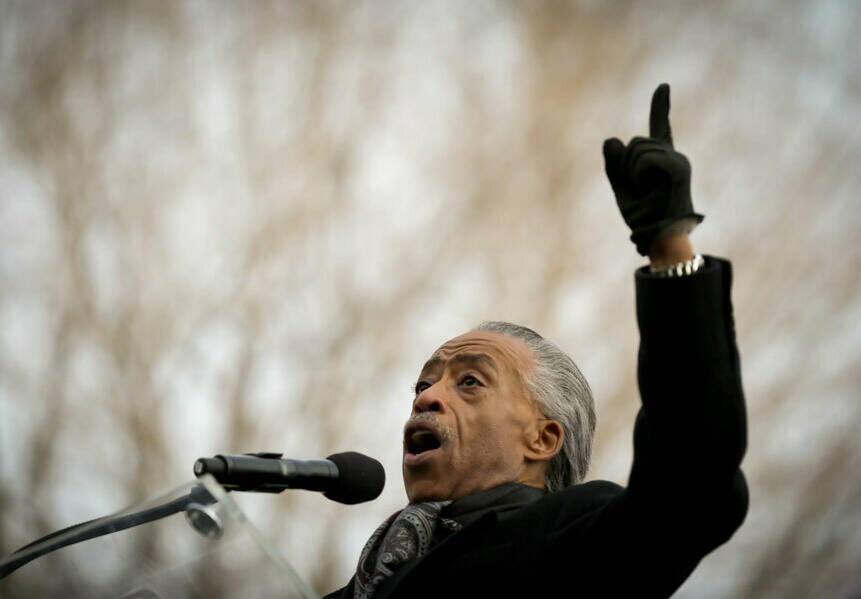 Ava DuVer­nay, direc­tor of the movie Sel­ma, had to inter­vene to stop a march on this year's Acad­e­my Awards. The Los Ange­les chap­ter of the Nation­al Action Net­work (NAN), a group led by the Rev. Al Sharp­ton, planned to protest Hollywood's ​"lack of racial diver­si­ty." Though a local ini­tia­tive, it appar­ent­ly had Sharpton's blessing.
'Sharpton always jumps on an opportunity to exploit legitimate grievances for his own aggrandizement,' says Floyd Webb, a Chicago-based filmmaker/multimedia activist and curator.
DuVer­nay, who her­self has cri­tiqued Hollywood's race prob­lem, con­vinced the group to call off the protest and instead pur­sue a direct dia­logue with Acad­e­my lead­ers. She described the pro­posed action a ​"dis­trac­tion" — per­haps because a march on Hol­ly­wood would divert atten­tion from the for­tu­itous sym­bol­ism of her film coin­cid­ing with the 50th anniver­sary of the march on Selma.
Crit­i­cisms of Hollywood's over­whelm­ing white­ness aren't new, but this year the Acad­e­my drew spe­cial fire for the dearth of diver­si­ty in both its mem­ber­ship and the films and actors it hon­ored. The process was fur­ther taint­ed by the leaks of inter­nal Sony emails that revealed embar­rass­ing­ly bias-tinged com­ments from the company's co-chair, Amy Pas­cal (who lat­er resigned) and pro­duc­er Scott Rudin. When spec­u­lat­ing about Pres­i­dent Obama's movie pref­er­ences, for exam­ple, they jok­ing­ly list­ed only black-themed films.
These high-lev­el indis­cre­tions pro­pelled Sharp­ton into the fray, and he called for meet­ings between civ­il rights groups and Hol­ly­wood execs, osten­si­bly to rem­e­dy the prob­lem. But Sharpton's promi­nence in this dis­pute has pro­voked oppo­si­tion, even anger, from black activists long in the fight for film indus­try equi­ty. ​"Sharp­ton always jumps on an oppor­tu­ni­ty to exploit legit­i­mate griev­ances for his own aggran­dize­ment," says Floyd Webb, a Chica­go-based filmmaker/​multimedia activist and cura­tor. ​"He gets his pow­er as a bro­ker, a gate­keep­er between the indus­try and those with the grievances."
Webb's assess­ment of Sharpton's role is shared by many activists, and in one instance has helped spark a $20 bil­lion dis­crim­i­na­tion law­suit. In Feb­ru­ary, Byron Allen's Enter­tain­ment Stu­dios filed suit against both Com­cast and Sharp­ton, alleg­ing that the cable giant has shut out black-owned media and is pay­ing Sharp­ton not to crit­i­cize it over this fact. The suit claims that Com­cast gave Sharp­ton and NAN $3.8 mil­lion ​"in dona­tions and as salary for [Sharpton's] on-screen tele­vi­sion-host­ing posi­tion on MSNBC." (The NAACP and the Nation­al Urban League have also received dona­tions from Com­cast and are named as addi­tion­al defen­dants in the suit).
Some observers dis­miss Allen's suit as an over­reach moti­vat­ed by sour grapes, but ker­nels of his argu­ment res­onate with Webb and oth­er black media work­ers. ​"The core points of Byron's law­suit are absolute­ly cor­rect, and it's impor­tant that he do it, because nobody else is call­ing Sharp­ton out," says Webb.
"Of the approx­i­mate­ly $11 bil­lion in chan­nel-car­riage fees that Com­cast pays to license tele­vi­sion chan­nels each year, less than $3 mil­lion is paid to 100 per­cent African-Amer­i­can-owned media," the suit alleges. ​"It's cheap­er to give Al Sharp­ton mon­ey than it is to do busi­ness with real African-Amer­i­can-owned media," Allen told the right-wing Dai­ly Caller. ​"What Com­cast does is give Al Sharp­ton mon­ey so he doesn't call them racist." These charges are ambrosia for right-wing media pun­dits, who long have argued that civ­il-rights lumi­nar­ies use ​"shake­downs" to stay in business.
But it's not just the Right that has prob­lems with Sharp­ton. Cor­nel West has made sim­i­lar charges against the MSNBC host, although he argues the rev­erend is shilling for the Oba­ma admin­is­tra­tion. He even referred to the sta­tion as the ​"rent-a-negro" net­work for its obse­quious devo­tion to Obama.
Per­haps it should be no sur­prise that Sharp­ton, who's cruis­ing simul­ta­ne­ous­ly in mul­ti­ple lanes — a rev­erend, a civ­il rights leader, a media commentator/"journalist," a pres­i­den­tial con­fi­dante, a Hol­ly­wood con­sul­tant — is pro­vok­ing enmi­ty and anger with­in a black com­mu­ni­ty to which those lanes have long been closed. His abil­i­ty to tra­verse those var­ied roads is a mod­ern mar­vel that tes­ti­fies to his sin­gu­lar skills. But if col­lu­sion with cor­po­ra­tions is found to be greas­ing his path, all lanes will close.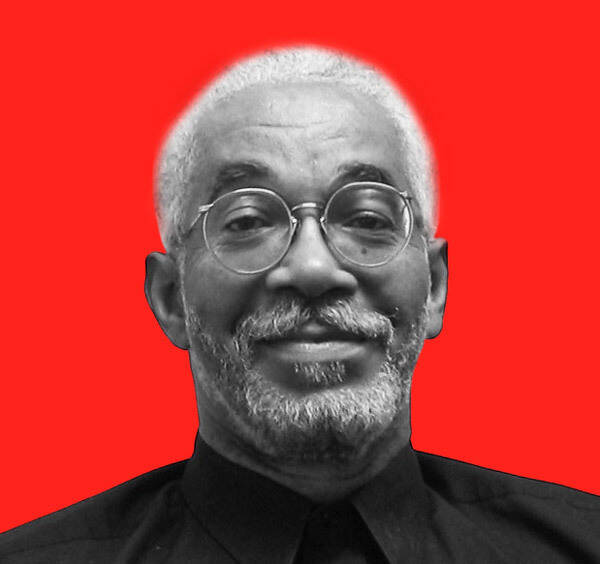 Sal­im Muwakkil
is a senior edi­tor of
In These Times
, where he has worked since
1983
. He is the host of The
Sal­im Muwakkil
show on WVON, Chicago's his­toric black radio sta­tion, and he wrote the text for the book
HAROLD: Pho­tographs from the Harold Wash­ing­ton Years
.