Keeping a Sharp Eye on Sharpton
Al Sharpton has been labeled a 'Johnny-come-lately' to Hollywood's fight for diversity, and a paid defender of corporate media.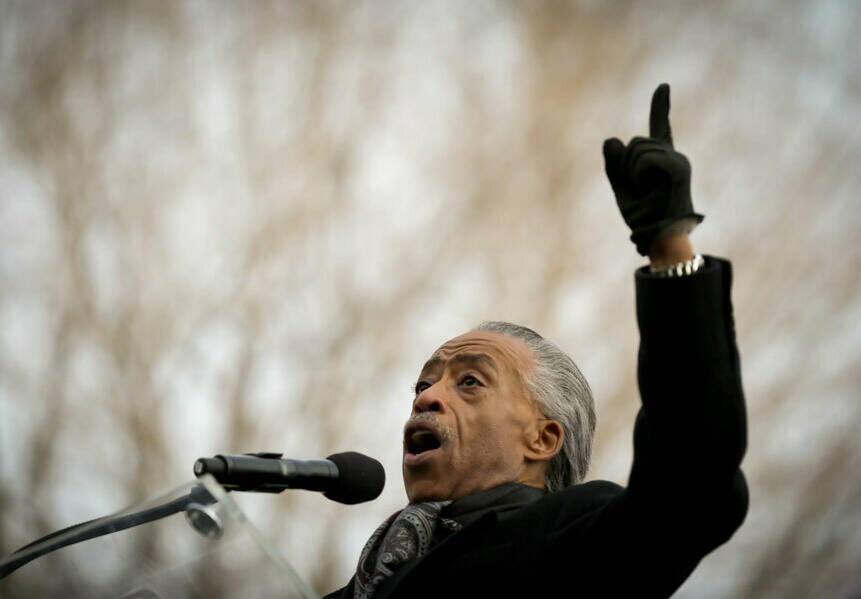 Ava DuVernay, director of the movie Selma, had to intervene to stop a march on this year's Academy Awards. The Los Angeles chapter of the National Action Network (NAN), a group led by the Rev. Al Sharpton, planned to protest Hollywood's ​"lack of racial diversity." Though a local initiative, it apparently had Sharpton's blessing.
'Sharpton always jumps on an opportunity to exploit legitimate grievances for his own aggrandizement,' says Floyd Webb, a Chicago-based filmmaker/multimedia activist and curator.
DuVernay, who herself has critiqued Hollywood's race problem, convinced the group to call off the protest and instead pursue a direct dialogue with Academy leaders. She described the proposed action a ​"distraction" — perhaps because a march on Hollywood would divert attention from the fortuitous symbolism of her film coinciding with the 50th anniversary of the march on Selma.
Criticisms of Hollywood's overwhelming whiteness aren't new, but this year the Academy drew special fire for the dearth of diversity in both its membership and the films and actors it honored. The process was further tainted by the leaks of internal Sony emails that revealed embarrassingly bias-tinged comments from the company's co-chair, Amy Pascal (who later resigned) and producer Scott Rudin. When speculating about President Obama's movie preferences, for example, they jokingly listed only black-themed films.
These high-level indiscretions propelled Sharpton into the fray, and he called for meetings between civil rights groups and Hollywood execs, ostensibly to remedy the problem. But Sharpton's prominence in this dispute has provoked opposition, even anger, from black activists long in the fight for film industry equity. ​"Sharpton always jumps on an opportunity to exploit legitimate grievances for his own aggrandizement," says Floyd Webb, a Chicago-based filmmaker/​multimedia activist and curator. ​"He gets his power as a broker, a gatekeeper between the industry and those with the grievances."
Webb's assessment of Sharpton's role is shared by many activists, and in one instance has helped spark a $20 billion discrimination lawsuit. In February, Byron Allen's Entertainment Studios filed suit against both Comcast and Sharpton, alleging that the cable giant has shut out black-owned media and is paying Sharpton not to criticize it over this fact. The suit claims that Comcast gave Sharpton and NAN $3.8 million ​"in donations and as salary for [Sharpton's] on-screen television-hosting position on MSNBC." (The NAACP and the National Urban League have also received donations from Comcast and are named as additional defendants in the suit).
Some observers dismiss Allen's suit as an overreach motivated by sour grapes, but kernels of his argument resonate with Webb and other black media workers. ​"The core points of Byron's lawsuit are absolutely correct, and it's important that he do it, because nobody else is calling Sharpton out," says Webb.
"Of the approximately $11 billion in channel-carriage fees that Comcast pays to license television channels each year, less than $3 million is paid to 100 percent African-American-owned media," the suit alleges. ​"It's cheaper to give Al Sharpton money than it is to do business with real African-American-owned media," Allen told the right-wing Daily Caller. ​"What Comcast does is give Al Sharpton money so he doesn't call them racist." These charges are ambrosia for right-wing media pundits, who long have argued that civil-rights luminaries use ​"shakedowns" to stay in business.
But it's not just the Right that has problems with Sharpton. Cornel West has made similar charges against the MSNBC host, although he argues the reverend is shilling for the Obama administration. He even referred to the station as the ​"rent-a-negro" network for its obsequious devotion to Obama.
Perhaps it should be no surprise that Sharpton, who's cruising simultaneously in multiple lanes — a reverend, a civil rights leader, a media commentator/"journalist," a presidential confidante, a Hollywood consultant — is provoking enmity and anger within a black community to which those lanes have long been closed. His ability to traverse those varied roads is a modern marvel that testifies to his singular skills. But if collusion with corporations is found to be greasing his path, all lanes will close.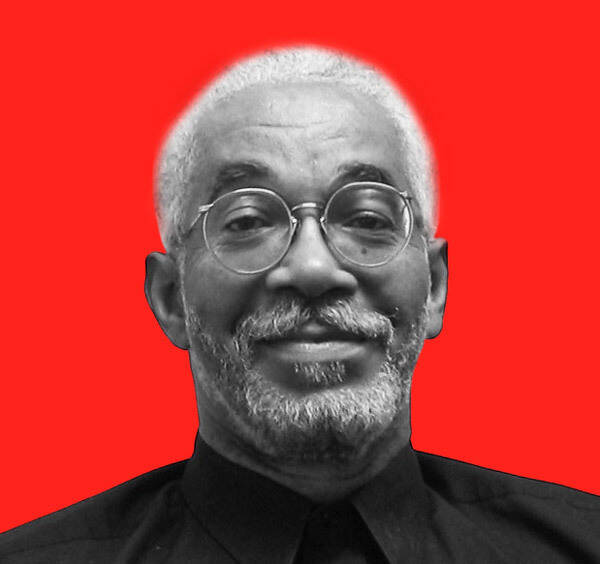 Salim Muwakkil
is a senior editor of
In These Times
, where he has worked since
1983
. He is the host of The
Salim Muwakkil
show on WVON, Chicago's historic black radio station, and he wrote the text for the book
HAROLD: Photographs from the Harold Washington Years
.