Chicago was "the city of the century," according to a recent PBS broadcast based on the book of the same name by historian Donald Miller—the 19th century, that is. Both American and foreign visitors marveled at its dynamic modern industry and ideas as a model for the future.

But for most observers today, the leading candidates for the American city of the 21st century are more likely sprawling metropolises like Los Angeles or Las Vegas. Unlike Chicago, built on now-eroding prowess in mass production manufacturing and merchandising, they are seen as "postmodern" producers of style, image and amusement.

But Marco d'Eramo, a journalist with the leftist Italian newspaper Il Manifesto, is skeptical about the fashionable division of the postmodern from the modern. Furthermore, in his Pig and the Skyscraper, Chicago: A History of Our Future, he argues that Chicago not only gave birth to much that is modern in cities and culture, but also offers a glimpse of one possible, somewhat dystopian future for urban life in both the United States and Europe.

D'Eramo was born in 1947 to a father who remained a lifelong fascist and philosopher and a mother who became a prominent leftist and novelist. As a fascist sympathizer in World War II, she had volunteered to work in Germany, rebelled against what she saw, was deported, then immediately and voluntarily joined a trainload of Italian Jews who were being shipped off to concentration camps, where she remained until she was seriously crippled on the last day of the war.

Initially drawn to painting and literature, d'Eramo decided to bridge the "two cultures" gap by getting a degree in physics. He was active in the New Left political upheaval of the late '60s, then studied sociology in France before turning to journalism.

When he lost a battle with other editors over the direction of Il Manifesto in the early '90s, he decided to take up their offer of reporting from the "deep America" Italians rarely see on television or in the press, and he ended up in Chicago as his base.

Chicago seemed to him the most American of cities, a metropolis built quickly by immigrants who turned themselves into Americans. It was also a purely commercial city, built initially out of sheer speculation in a naturally inhospitable marshland that was superbly situated for a center of trade and production for "the great West." "If the United States is capitalism's land of Canaan," he writes, "then surely Chicago is its Jerusalem."

D'Eramo's book examines different institutions that originated or flourished in Chicago, such as the railroads, packinghouses, futures exchanges, skyscrapers and balloon frame wood houses, rather than narrating a straightforward history. But he does so not just to understand the city or the United States, but also what it means to be "modern"—which he defines essentially as the culture of capitalism and individualism. These Chicago institutions helped to define modern notions of time, space and nature as well as the shape of cities and the mass market.

————–

From one perspective, such as the fundamentalist free market viewpoint of the "Chicago boys" at the University of Chicago economics department, these institutions are supremely rational. But d'Eramo's history of Chicago includes ethnic conflict, violent class struggle (such as the Haymarket affair and the Pullman strike), segregation, deep poverty amidst plenty, political corruption and the odd theology of Elijah Muhammad's Nation of Islam.

Little about this seems rational as a way of organizing society. Yet rather than see these phenomena as accidental, momentary lapses or influences from a less rational past, he argues that this irrationality is the consequence of the particular rationality of modernism.

Chicago's development was so purely capitalist that its rationality was as constricted as it was relentless. "If your idea of rationality is so narrow," d'Eramo said on the most recent of his regular visits to Chicago, "the domain of the irrational gets wider."

For example, whatever pre-capitalist ethnic or racial prejudices new arrivals brought with them, the businesslike mobilization—and purchase—of votes by political machines generated new ethnic conflicts, and the use of blacks as strikebreakers converted class conflict into racial strife. The rationality of modernism continues to nurture irrationality, he argues. Television and the Internet, for example—both products of science—become means of expanding audiences for beliefs such as astrology and satanism.

The story of modernism, as partly told through Chicago's growth through the middle of the 20th century, has become more complex. But d'Eramo thinks the idea that we are now in a "postmodern" age creates an artificial and misleading divide. Modern parties and nations have hardly disappeared. "We continue to live in a very capitalistic world," he says. "When we return to the struggle for power, it is a very modern thing, not postmodern."

And even though postmodern analysts at times talk about the end of rationality, "in a certain sense ancient rationalism created this situation," d'Eramo says. "For example, we live in a scientific age. Everything we do is technological. But at the same time we live in an age of total scientific illiteracy. So you create an oxymoron—a belief in science. It's also not so much the end of the industrial age. Tourism is a typical postmodern activity, but it requires all sorts of industrial goods."

"Modernity mixes with the postmodernity," he continues. "Chicago is an example of the postmodern that continues to live with the modern. We live at different speeds. It's very uncomfortable. The example of postmodernism is that you don't have stockyards, but you have McDonald's [headquartered in a Chicago suburb]. You don't have a grain trade, but you have futures markets. But there are still steel industries in Gary, Indiana. This is still the biggest industrial city of the country."

Even supposedly immaterial e-commerce requires material goods. "You no longer have an army of vendors in the shops," he notes, "but an army of porters who bring the commodities you order. It's a good example of the postmodern country's servant work force—not service, but servant."

Not only is there a coexistence of modernity and postmodernity, but "there are different simultaneous modernities in the world," he argues. "India is becoming very modern, with computers and movies, but its religion is ancient. Their modernity is not equivalent to American modernity. Italy is a modern country, but the force of the church is so great it will never assimilate 100 percent to the American model. You have a mixture of modern, postmodern and archaic. You will have Italian modernity, Japanese modernity. Time no more is a single river but is becoming a delta with many branches." But it's also wrong to think that Western culture or even Western philosophical notions of rationality have previously consisted of one grand, unified narrative.

D'Eramo looks at Chicago, with some trepidation, as one possible future for the city elsewhere, including Europe, partly because American culture is so pervasive. "We are all Americans because of television, movies and song, the terrible influence of American culture," he says. "The United States is the first colonial power of the mass media age. So we are European and partly American."

————–

Chicago may indeed be a future dystopia, rather than utopia, though he hopes the historic density of European cities will help forestall the radical segregation of work, culture, commerce, ages and income groups that increasingly characterizes all American cities. "The future is not better or worse but different," he argues. "There's always the promise of a better tomorrow, or the menace of dark days. It's another painting on the wall. Where we stand now in Europe and Chicago are two different paintings. Many trends in Europe bring us a Chicago-like situation, but we continue to be different."

D'Eramo argues that the rationality and individualism of modernism have not been left behind, but do need to be transformed. "I'm a rationalist," he says, "but reason is not this narrow thing of sellers and buyers of groceries, this plus and minus of money." It must encompass a broader notion of humanity. Likewise, modernism gave birth to the idea of the individual, but that does not necessitate inequality among individuals. Indeed, he argues, "fulfillment of equality can be put on the agenda only when the individual arrives. There is not such a contradiction between individualism and egalitarianism. Egalitarianism can be developed only with individualism. Marx is the real individualist. He says capitalism does not allow workers to develop their individuality."

But that will happen only in a much different Chicago, one that seems far beyond the "history of the future" that d'Eramo sketches for the modern world.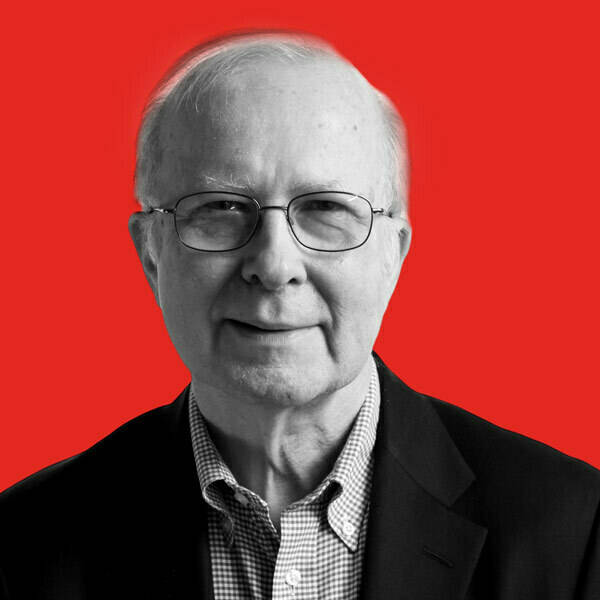 David Moberg, a former senior editor of In These Times, was on staff with the magazine from when it began publishing in 1976 until his passing in July 2022. Before joining In These Times, he completed his work for a Ph.D. in anthropology at the University of Chicago and worked for Newsweek. He received fellowships from the John D. and Catherine T. MacArthur Foundation and the Nation Institute for research on the new global economy.