Whither Argumentation?: A Response to Louis Nayman
Every direct reference to the exclusive right of one group, based on its mythic and historical past, is a precursor to a justification of brutal power, a version of "might is right."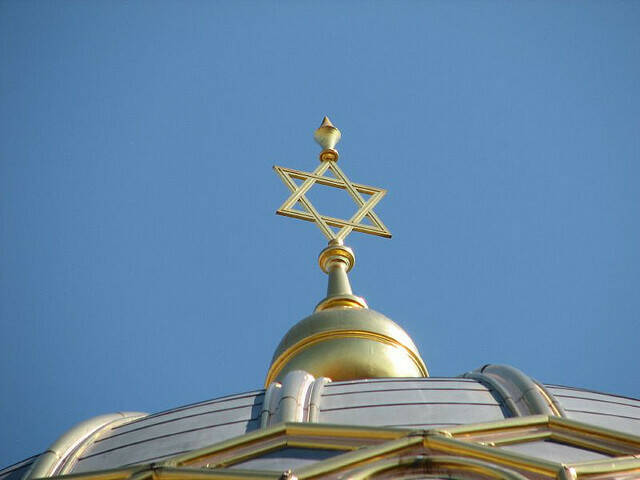 Louis Nayman's ​"Whith­er Zizek?: On Zion­ism and Jews," a crit­i­cal reply to my ​"Whith­er Zion­ism?" cul­mi­nates in the fol­low­ing conclusion:
What Zizek's argu­ment comes down to is that every­one would be bet­ter off if Jews would only do the world a sol­id favor by repu­di­at­ing that which makes us Jews, deny­ing where we came from, and maybe — if it wouldn't be too much trou­ble — dis­ap­pear­ing as a nation from the face of the earth.
In short, even if I don't advo­cate a new phys­i­cal holo­caust, I at least sym­pa­thize with a cul­tur­al ver­sion of it — a total era­sure of the Jew­ish iden­ti­ty. How did Nay­man reach this out­ra­geous con­clu­sion? The gist of his argu­ment is con­tained in the fol­low­ing pas­sage: " ​'The les­son,' " writes Zizek, ​'is sim­ply that every form of legit­imiza­tion of a claim to land by some myth­ic past should be reject­ed.' Pre­sum­ably the ​'myth­ic past' he would like Jews to for­get is the Old Tes­ta­ment," and then he goes on to quote a num­ber of the tes­ta­men­t's passages.
This gap in argu­men­ta­tion seems to me beyond belief.
What I main­tain is that the myth­ic past can­not be used as a legit­i­mate excuse to seize a piece of land inhab­it­ed for a long time by oth­er peo­ple. Of course every eth­nic group has the full right to keep alive its found­ing myths and oth­er nar­ra­tives. I am say­ing you can­not come to a land out of which you were thrown almost 2,000 years ago — a land which was in the mean­time inhab­it­ed by oth­er peo­ple (and not those who threw you out, i.e., ancient Romans) who have their own myths and nar­ra­tives con­cern­ing this land — and lay claim to it. This doesn't mean that Jews have no right to this piece of land while Pales­tini­ans have the full right to it. All I am say­ing is what David ben Guri­on (whom I quote in my essay) said:
Every­one can see the weight of the prob­lems in the rela­tions between Arabs and Jews. But no one sees that there is no solu­tion to these prob­lems. There is no solu­tion! Here is an abyss, and noth­ing can link its two sides. … We as a peo­ple want this land to be ours; the Arabs as a peo­ple want this land to be theirs.
The only solu­tion is here a patient and tol­er­ant nego­ti­a­tion com­bined with learn­ing the life of co-exis­tence. Every direct ref­er­ence to the exclu­sive right of one group, based on its myth­ic and his­tor­i­cal past, is a pre­cur­sor to a jus­ti­fi­ca­tion of bru­tal pow­er, a ver­sion of ​"might is right."
Fur­ther, what I want­ed to dri­ve the atten­tion to in my text is the hypocrisy of Euro­pean states which, after treat­ing Jews much worse than Arabs for thou­sands of years, tried to restore jus­tice by giv­ing them a piece of land which was not theirs (part of Europe) but their Arab colony. There­in resides the ​"orig­i­nal sin" of the sup­port for Israel in the West: beneath the noble sym­pa­thy for the vic­tims there always lurks an echo of ​"let the Jews go to Israel so that we can get rid of them."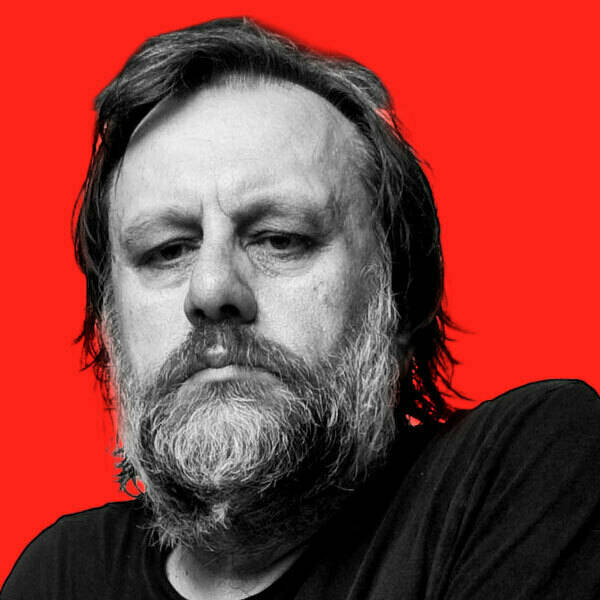 Slavoj Žižek
, a Sloven­ian philoso­pher and psy­cho­an­a­lyst, is a senior researcher at the the Insti­tute for Human­i­ties, Birk­beck Col­lege, Uni­ver­si­ty of Lon­don. He has also been a vis­it­ing pro­fes­sor at more than
10
uni­ver­si­ties around the world. Žižek is the author of many books, includ­ing Liv­ing in the End Times, First As Tragedy, Then As Farce, The Year of Dream­ing Dan­ger­ous­ly and Trou­ble in Paradise.