Who Owns the Earth?
Environmental degradation and the blurring of borders raise a serious question.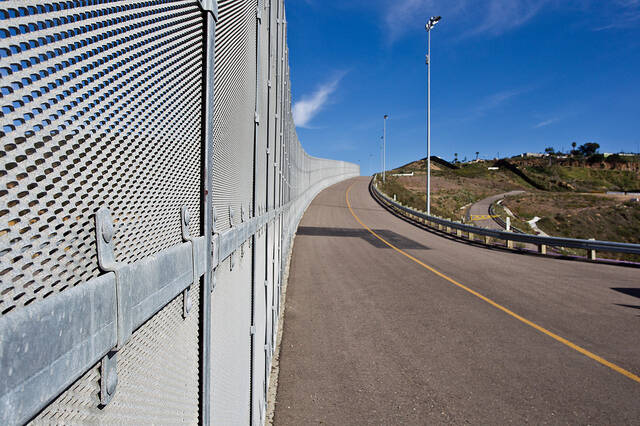 With wrench­ing tragedies only a few miles away, and still worse cat­a­stro­phes per­haps not far removed, it may seem wrong, per­haps even cru­el, to shift atten­tion to oth­er prospects that, although abstract and uncer­tain, might offer a path to a bet­ter world — and not in the remote future.
Almost all borders have been imposed and maintained by violence, and are quite arbitrary.
I've vis­it­ed Lebanon sev­er­al times and wit­nessed moments of great hope, and of despair, that were tinged with the Lebanese peo­ple's remark­able deter­mi­na­tion to over­come and to move forward.
The first time I vis­it­ed — if that's the right word — was exact­ly 60 years ago, almost to the day. My wife and I were hik­ing in Israel's north­ern Galilee one evening, when a jeep drove by on a road near us and some­one called out that we should turn back: We were in the wrong coun­try. We had inad­ver­tent­ly crossed the bor­der, then unmarked — now, I sup­pose, bristling with armaments.
A minor event, but it force­ful­ly brought home a les­son: The legit­i­ma­cy of bor­ders — of states, for that mat­ter — is at best con­di­tion­al and temporary.
Almost all bor­ders have been imposed and main­tained by vio­lence, and are quite arbi­trary. The Lebanon-Israel bor­der was estab­lished a cen­tu­ry ago by the Sykes-Picot Agree­ment, divid­ing up the for­mer Ottoman Empire in the inter­ests of British and French impe­r­i­al pow­er, with no con­cern for the peo­ple who hap­pened to live there, or even for the ter­rain. The bor­der makes no sense, which is why it was so easy to cross unwittingly.
Sur­vey­ing the ter­ri­ble con­flicts in the world, it's clear that almost all are the residue of impe­r­i­al crimes and the bor­ders that the great pow­ers drew in their own interests.
Pash­tuns, for exam­ple, have nev­er accept­ed the legit­i­ma­cy of the Durand Line, drawn by Britain to sep­a­rate Pak­istan from Afghanistan; nor has any Afghan gov­ern­ment ever accept­ed it. It is in the inter­ests of today's impe­r­i­al pow­ers that Pash­tuns cross­ing the Durand Line are labeled ​"ter­ror­ists" so that their homes may be sub­ject­ed to mur­der­ous attack by U.S. drones and spe­cial oper­a­tions forces.
Few bor­ders in the world are so heav­i­ly guard­ed by sophis­ti­cat­ed tech­nol­o­gy, and so sub­ject to impas­sioned rhetoric, as the one that sep­a­rates Mex­i­co from the Unit­ed States, two coun­tries with ami­ca­ble diplo­mat­ic relations.
That bor­der was estab­lished by U.S. aggres­sion dur­ing the 19th cen­tu­ry. But it was kept fair­ly open until 1994, when Pres­i­dent Bill Clin­ton ini­ti­at­ed Oper­a­tion Gate­keep­er, mil­i­ta­riz­ing it.
Before then, peo­ple had reg­u­lar­ly crossed it to see rel­a­tives and friends. It's like­ly that Oper­a­tion Gate­keep­er was moti­vat­ed by anoth­er event that year: the impo­si­tion of the North Amer­i­can Free Trade Agree­ment, which is a mis­nomer because of the words ​"free trade."
Doubt­less the Clin­ton admin­is­tra­tion under­stood that Mex­i­can farm­ers, how­ev­er effi­cient they might be, could­n't com­pete with high­ly sub­si­dized U.S. agribusi­ness, and that Mex­i­can busi­ness­es could­n't com­pete with U.S. multi­na­tion­als, which under NAF­TA rules must receive spe­cial priv­i­leges like ​"nation­al treat­ment" in Mex­i­co. Such mea­sures would almost inevitably lead to a flood of immi­grants across the border.
Some bor­ders are erod­ing along with the cru­el hatreds and con­flicts they sym­bol­ize and inspire. The most dra­mat­ic case is Europe. For cen­turies, Europe was the most sav­age region in the world, torn by hideous and destruc­tive wars. Europe devel­oped the tech­nol­o­gy and the cul­ture of war that enabled it to con­quer the world. After a final burst of inde­scrib­able sav­agery, the mutu­al destruc­tion ceased at the end of World War II.
Schol­ars attribute that out­come to the the­sis of demo­c­ra­t­ic peace — that one democ­ra­cy hes­i­tates to war against anoth­er. But Euro­peans may also have under­stood that they had devel­oped such capac­i­ties for destruc­tion that the next time they played their favorite game, it would be the last.
The clos­er inte­gra­tion that has devel­oped since then is not with­out seri­ous prob­lems, but it is a vast improve­ment over what came before.
A sim­i­lar out­come would hard­ly be unprece­dent­ed for the Mid­dle East, which until recent­ly was essen­tial­ly bor­der­less. And the bor­ders are erod­ing, though in awful ways.
Syr­i­a's seem­ing­ly inex­orable plunge to sui­cide is tear­ing the coun­try apart. Vet­er­an Mid­dle East cor­re­spon­dent Patrick Cock­burn, now work­ing for The Inde­pen­dent, pre­dicts that the con­fla­gra­tion and its region­al impact may lead to the end of the Sykes-Picot régime.
The Syr­i­an civ­il war has reignit­ed the Sun­ni-Shi­ite con­flict that was one of the most ter­ri­ble con­se­quences of the U.S.-U.K. inva­sion of Iraq 10 years ago.
The Kur­dish regions of Iraq and now Syr­ia are mov­ing toward auton­o­my and link­ages. Many ana­lysts now pre­dict that a Kur­dish state may be estab­lished before a Pales­tin­ian state is.
If Pales­tine ever gains inde­pen­dence in some­thing like the terms of the over­whelm­ing inter­na­tion­al con­sen­sus, its bor­ders with Israel will like­ly erode through nor­mal com­mer­cial and cul­tur­al inter­change, as has hap­pened in the past dur­ing peri­ods of rel­a­tive calm.
That devel­op­ment could be a step toward clos­er region­al inte­gra­tion, and per­haps the slow dis­ap­pear­ance of the arti­fi­cial bor­der divid­ing the Galilee between Israel and Lebanon, so that hik­ers and oth­ers could pass freely where my wife and I crossed 60 years ago.
Such a devel­op­ment seems to me to offer the only real­is­tic hope for some res­o­lu­tion of the plight of Pales­tin­ian refugees, now only one of the refugee dis­as­ters tor­ment­ing the region since the inva­sion of Iraq and Syr­i­a's descent into hell.
The blur­ring of bor­ders and these chal­lenges to the legit­i­ma­cy of states bring to the fore seri­ous ques­tions about who owns the Earth. Who owns the glob­al atmos­phere being pol­lut­ed by the heat-trap­ping gas­es that have just passed an espe­cial­ly per­ilous thresh­old, as we learned in May?
Or to adopt the phrase used by indige­nous peo­ple through­out much of the world, Who will defend the Earth? Who will uphold the rights of nature? Who will adopt the role of stew­ard of the com­mons, our col­lec­tive possession?
That the Earth now des­per­ate­ly needs defense from impend­ing envi­ron­men­tal cat­a­stro­phe is sure­ly obvi­ous to any ratio­nal and lit­er­ate per­son. The dif­fer­ent reac­tions to the cri­sis are a most remark­able fea­ture of cur­rent history.
At the fore­front of the defense of nature are those often called ​"prim­i­tive": mem­bers of indige­nous and trib­al groups, like the First Nations in Cana­da or the Abo­rig­ines in Aus­tralia — the rem­nants of peo­ples who have sur­vived the impe­r­i­al onslaught. At the fore­front of the assault on nature are those who call them­selves the most advanced and civ­i­lized: the rich­est and most pow­er­ful nations.
The strug­gle to defend the com­mons takes many forms. In micro­cosm, it is tak­ing place right now in Turkey's Tak­sim Square, where brave men and women are pro­tect­ing one of the last rem­nants of the com­mons of Istan­bul from the wreck­ing ball of com­mer­cial­iza­tion and gen­tri­fi­ca­tion and auto­crat­ic rule that is destroy­ing this ancient treasure.
The defend­ers of Tak­sim Square are at the fore­front of a world­wide strug­gle to pre­serve the glob­al com­mons from the rav­ages of that same wreck­ing ball — a strug­gle in which we must all take part, with ded­i­ca­tion and resolve, if there is to be any hope for decent human sur­vival in a world that has no bor­ders. It is our com­mon pos­ses­sion, to defend or to destroy.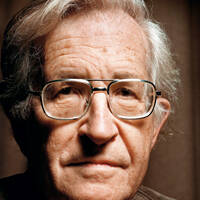 Noam Chom­sky
is Insti­tute Pro­fes­sor and Pro­fes­sor of Lin­guis­tics (Emer­i­tus) at the Mass­a­chu­setts Insti­tute of Tech­nol­o­gy, and the author of dozens of books on U.S. for­eign pol­i­cy. His most recent book is
Who Rules the World?
from Met­ro­pol­i­tan Books.