The nation­wide oppo­si­tion to the Iraq War is based on a host of pop­ulist impuls­es. Some peo­ple hate it because they think lives are being sac­ri­ficed to pur­sue the oil industry's agen­da. Some despise it because, with­out a mil­i­tary draft, the U.S. casu­al­ties – 4,000-plus and count­ing – are dis­pro­por­tion­ate­ly work­ing-class kids. Still oth­ers abhor the war because it drains scarce resources away from press­ing pri­or­i­ties at home. And yet, despite this groundswell of anti­war sen­ti­ment, the cam­paign to stop the war is adrift and dysfunctional.
On the one side are groups like Unit­ed for Peace and Jus­tice, that head what pro­gres­sive activist Matt Stoller has deemed ​"The Protest Indus­try" – a clan ​"made up of those who decid­ed that par­tic­i­pa­tion in the sys­tem was immoral" because they ​"have seen ​'com­pro­mise' many times before and think they know where it leads."
At Protest Indus­try ral­lies against the war in Iraq, you will find no effort to hone a basic mes­sage. You will see a sea of signs demand­ing (1) the end to a war with Iran that hasn't hap­pened, (2) the impeach­ment of Pres­i­dent George W. Bush, (3) the arrest of Vice Pres­i­dent Dick Cheney, (4) the elim­i­na­tion of the death penal­ty, or (5) the over­throw of the U.S. gov­ern­ment by Maoists who rea­son that the ​"world can't wait to dri­ve out the Bush régime."
These demon­stra­tions are bois­ter­ous but ephemer­al dis­plays whose chaos and lack of mes­sage rein­force a self-defeat­ing fringe image.
On the oth­er side of the anti­war move­ment is a group of orga­ni­za­tions and appa­ratchiks that have launched an oper­a­tion called Amer­i­cans Against Esca­la­tion in Iraq (AAEI) – a coali­tion of main­ly Wash­ing­ton, D.C.-based advo­ca­cy groups, pool­ing cash and staff for ​"a major, mul­ti­mil­lion dol­lar nation­al cam­paign to oppose the president's ​'surge' pro­pos­al to esca­late the war in Iraq," as its web­site says.
With­in the upris­ing against the war in Iraq, AAEI and its allies are the ​"pro­fes­sion­al" side of the anti­war effort. Con­sid­er them The Players.
The Play­ers imag­ine that the war will end not after a mas­sive invest­ment in long-term, on-the-ground local orga­niz­ing against war, but by the short-term coor­di­na­tion of a few elite actors – polit­i­cal con­sul­tants, donors, politi­cians and maybe one or two orga­ni­za­tion heads – in front of a map of media mar­kets and con­gres­sion­al districts.
The Play­ers make their moves with cam­paign con­tri­bu­tions, TV spots and PR cam­paigns – the con­ven­tion­al weapons in a media war – and they are play­ing their game in Wash­ing­ton for Wash­ing­ton. In con­trast to the Protest Indus­try, they believe the only way to effect change is to play an inside game.
Hol­ly­wood for ugly people
Media cov­er­age is cur­ren­cy in the nation's cap­i­tal. There, celebri­ties are peo­ple like Wash­ing­ton Post colum­nist David Broder, MSNBC's Chris Matthews and Time magazine's Joe Klein – peo­ple known to almost no one in the coun­try at large.
With­in the Belt­way, how­ev­er, they are influ­en­tial celebri­ties because they appear on obscure chat shows, from C‑SPAN's ​"Wash­ing­ton Jour­nal" to Fox News' ​"Spe­cial Report" to MSNBC's ​"Hard­ball."
Our nation's cap­i­tal has become Hol­ly­wood for ugly people.
Washington's self-absorbed fetishiza­tion of tiny-audi­ence TV shows might be fun­ny – except that the Iraq War was large­ly start­ed because of this closed-cir­cuit media obsession.
In the march to war, neo­con­ser­v­a­tives, like The Week­ly Stan­dard​'s William Kris­tol, staked out beach­heads on Fox News sets, while so-called lib­er­al hawks, like The New Repub­lic​'s for­mer edi­tor Peter Beinart, dug trench­es in CNN stu­dios. These pun­dits estab­lished sup­port for the war as a cri­te­ri­on of polit­i­cal respectabil­i­ty and a mark of wor­thi­ness for media access.
Now, out in the real world, beyond the con­fines of the TV stu­dios, it's all gone to shit – all of it. The Amer­i­can pub­lic – which was ambiva­lent about sup­port­ing the uni­lat­er­al inva­sion – is now firm­ly opposed to con­tin­u­ing the conflict.
Many of Washington's pro-war TV ​"celebri­ties" are try­ing to flee their pre­vi­ous­ly tele­vised war­mon­ger­ing. Klein of Time mag­a­zine, for instance, appeared on CNBC a month before the Iraq inva­sion to state, ​"War may well be the right deci­sion at this point – in fact, I think it prob­a­bly is." By 2007, he claimed with a straight face, ​"I've been opposed to the Iraq War ever since 2002."
In light of this, The Play­ers believe that by fun­nel­ing mon­ey into orga­ni­za­tions like AAEI, pulling PR stunts and putting attack ads on tele­vi­sion against pro-war leg­is­la­tors in Con­gress, they can make this anti­war upris­ing suc­cess­ful with­out orga­niz­ing mil­lions of Amer­i­cans into a cohe­sive long-term move­ment. They believe, in short, that if a war can be start­ed because of Washington's obses­sion with tele­vi­sion, it can be end­ed because of that same obsession.
Washington's rules
Both the Protest Indus­try chant­i­ng on the Mall and The Play­ers schem­ing in their down­town Wash­ing­ton offices are nec­es­sary parts of an effec­tive anti­war upris­ing. The out­raged rab­ble pro­vides the boots on the ground that can pres­sure law­mak­ers in their local com­mu­ni­ties. And that pop­u­lar fer­ment could be enhanced by a pro­fes­sion­al pres­ence play­ing the Beltway's media game.
The crip­pling prob­lem for The Play­ers is the increas­ing dif­fi­cul­ty of oper­at­ing in Wash­ing­ton with­out being cor­rupt­ed by it. As blog­ger Chris Bow­ers says, ​"In Wash­ing­ton, D.C., for those who run the gov­ern­ment, the pub­lic is quite dis­tant and faceless."
If the rules of Wash­ing­ton were writ­ten down, the first one would say: Any­one wish­ing to play its games has to sign up big-name polit­i­cal con­sul­tants who are per­ceived to have ​"influ­ence." That buys you instant cred­i­bil­i­ty with politi­cians and reporters there – ​"those folks who write the sto­ries, and appear on tele­vi­sion and radio to talk about the state of play in Wash­ing­ton," as the Wash­ing­ton Post​'s Chris Cil­liz­za says. ​"Like it or not, the opin­ions expressed by these peo­ple tend to set the para­me­ters of the debate when an elec­tion year rolls around."
As a Wash­ing­ton pun­dit, Cillizza's analy­sis inflates his own impor­tance. But as biased as he is – and as much as his state­ment reeks of elit­ism – inside the Belt­way his self-aggran­dize­ment is a reli­gious doc­trine that cre­ates a self-ful­fill­ing prophecy.
This pos­es a prob­lem for even the best-inten­tioned advo­ca­cy orga­ni­za­tions in D.C. The same con­sul­tants they need to hire to play this Wash­ing­ton game and to influ­ence these peo­ple who ​"set the para­me­ters of the debate," are often simul­ta­ne­ous­ly paid by the very politi­cians who should be in their crosshairs.
The result is that ide­o­log­i­cal orga­ni­za­tions become fused to the par­ti­san polit­i­cal struc­ture they seek to pressure.
Hot Pock­et politics
Take the lead­er­ship of AAEI. The group is guid­ed by Hilde­brand Tewes, a con­sult­ing firm named for its orig­i­nal part­ners, Steve Hilde­brand and Paul Tewes – both long­time Demo­c­ra­t­ic Par­ty operatives.
The firm is one of a new breed of com­pa­nies that attempts to bring to upris­ing pol­i­tics the ease of microwave TV din­ners. Don't feel like mak­ing din­ner? Throw a Hot Pock­et into the microwave. Don't feel like doing the hard work of local orga­niz­ing to build a sus­tain­ing, durable move­ment that lasts beyond the issue du jour? Put togeth­er a pile of mon­ey to hire a firm like Hilde­brand Tewes and you can have your instant ​"upris­ing" – one that pro­vides about as much nutri­tion to your cause as microwaved junk food pro­vides to your body.
While the firm is sup­pos­ed­ly lead­ing an inde­pen­dent anti­war upris­ing by pres­sur­ing politi­cians in both par­ties, about half its employ­ees – includ­ing the firm's two prin­ci­pals – were staffers for the Demo­c­ra­t­ic Sen­a­to­r­i­al Cam­paign Com­mit­tee (DSCC), the re-elec­tion arm of the same Demo­c­ra­t­ic U.S. sen­a­tors that the anti­war upris­ing now needs to pres­sure to end the war.
But the con­flict of inter­est only starts there.
At the same time Hilde­brand Tewes is work­ing with AAEI, the firm is being paid by var­i­ous Demo­c­ra­t­ic politi­cians for its ser­vices – Demo­c­ra­t­ic politi­cians who have a vest­ed inter­est in avoid­ing attacks from the anti­war uprising.
The con­se­quences of such inces­tu­ous over­laps between par­ty and upris­ing are best exem­pli­fied by Brad Wood­house, the Hilde­brand Tewes con­sul­tant lead­ing AAEI. He came direct­ly to Hilde­brand Tewes after years as the DSCC's chief spokesper­son and a mouth­piece for Demo­c­ra­t­ic can­di­dates. This sup­posed anti­war cham­pi­on is the same guy who, as a cam­paign staffer, bragged to news­pa­pers just before the Iraq inva­sion that the Demo­c­ra­t­ic U.S. can­di­date he was work­ing for, Ersk­ine Bowles (N.C.), was more pro-war than the Repub­li­can candidate.
"No one has been stronger in this race [than Bowles] in sup­port­ing Pres­i­dent Bush in the war on ter­ror and his efforts to affect a régime change in Iraq," Wood­house ful­mi­nat­ed in the Char­lotte Observ­er in Sep­tem­ber 2002.
Wood­house is no anom­aly. His his­to­ry close­ly mim­ics how many war-sup­port­ing politi­cians sud­den­ly changed their posi­tions when the polit­i­cal winds shifted.
Sen. Hillary Clin­ton (D‑N.Y.), whose record on Iraq has been abysmal, has under­gone an improb­a­ble trans­for­ma­tion into an anti­war can­di­date. And for­mer Pres­i­dent Bill Clin­ton showed a spe­cial kind of retroac­tive courage when he declared last Novem­ber that he had opposed the war ​"from the begin­ning." But it is the par­ti­san con­flicts of inter­est, not the hypocrisy, that pose the real problem.
You would think the cen­tral focus of any anti­war orga­ni­za­tion – whether inside Wash­ing­ton or out – would be on forc­ing Democ­rats to use their con­sti­tu­tion­al pow­er to end the war to do just that: end the war. But you would be wrong.
Almost all of AAEI's ​"mul­ti­mil­lion dol­lar nation­al cam­paign" is being spent on TV ads or pub­lic­i­ty stunts attack­ing pro-war Repub­li­can politi­cians up for reelec­tion in 2008 – peo­ple like Sens. Susan Collins (Maine), John Sununu (N.H.), Norm Cole­man (Minn.) and Mitch McConnell (Ky.), the minor­i­ty leader who Wood­house spent years attack­ing at the DSCC.
These are Repub­li­cans who Democ­rats (and thus Demo­c­ra­t­ic con­sult­ing firms like Hilde­brand Tewes) want to defeat in order to retain con­trol of the Sen­ate, regard­less of whether the war ends.
Rel­a­tive­ly few AAEI resources, by con­trast, will be spent on ads attack­ing Demo­c­ra­t­ic House and Sen­ate law­mak­ers who have either repeat­ed­ly pro­vid­ed the crit­i­cal votes to con­tin­ue the war indef­i­nite­ly, or who have refused to use all of Congress's pow­er to end the war.
Beyond its mis­sion state­ment, AAEI does not even try to hide its par­ti­san bias­es. In one clas­sic dis­play, Wood­house used his AAEI posi­tion to defend Democ­rats when they refused to stop a war fund­ing bill.
"We're dis­ap­point­ed the war drags on with no end in sight," he told Reuters in June of 2007, ​"but real­ize Demo­c­ra­t­ic lead­ers can only accom­plish what they have the votes for."
No men­tion of Democ­rats' abil­i­ty to use their major­i­ty to vote down war spend­ing bills or to stop any fund­ing bills from mov­ing for­ward so as to cut off mon­ey for the war.
If you believe this ultra­parti­san allo­ca­tion of resources has noth­ing to do with the fact that the peo­ple guid­ing the spend­ing deci­sions are for­mer employ­ees of – and are still being paid by – Demo­c­ra­t­ic politi­cians, then I'm sure George W. Bush has anoth­er war to sell you.
As anti­war Sen. Russ Fein­gold (D‑Wis.) has said, the bat­tle to end the war is ​"us ver­sus them" – not in terms of Repub­li­can ver­sus Demo­c­rat, but in terms of the upris­ing ver­sus the ​"Wash­ing­ton inside crowd that sets the para­me­ters of this debate."
In Feb­ru­ary 2007, Fein­gold told reporters, ​"The Wash­ing­ton con­sul­tants – espe­cial­ly those that were part of the pre­vi­ous Demo­c­ra­t­ic admin­is­tra­tion – come into a room with Demo­c­ra­t­ic con­gres­sion­al lead­er­ship and tell them, ​'Look, if you pro­pose a time­line or you try to cut off the fund­ing, the Repub­li­cans will tear you apart.' " But, Fein­gold con­tin­ued, ​"The pow­er struc­ture in Wash­ing­ton [is] des­per­ate­ly try­ing to fig­ure out how to explain why they made one of the biggest mis­takes in the his­to­ry of our coun­try. And that's why you got­ta go right at them."
But you can't ​"go right at them" if your upris­ing is led by a tight­ly knit con­sul­tant class that has dual loy­al­ties and has been part of the prob­lem from the outset.
The McGov­ern Fable
Con­ser­v­a­tives have extrap­o­lat­ed Pres­i­dent Nixon's ​"silent major­i­ty" demo­niza­tion of Sen. George McGov­ern and cul­tur­al cri­tique of the anti-Viet­nam War move­ment into a fan­ta­sy that sup­pos­ed­ly explains every Repub­li­can vic­to­ry in the last 30 years.
This McGov­ern Fable posits that the Left's open con­fronta­tion with the Demo­c­ra­t­ic Par­ty may have helped end the Viet­nam War, but it also result­ed in the 1972 pres­i­den­tial nom­i­na­tion of McGov­ern, whose land­slide loss in the gen­er­al elec­tion sup­pos­ed­ly gave Democ­rats a ​"nation­al secu­ri­ty gap" in pub­lic opin­ion polls. Accord­ing to the Fable, this gap is sin­gu­lar­ly respon­si­ble for giv­ing Amer­i­ca 20 out of 28 years of Repub­li­can pres­i­dents, and came about not because Nixon ran a smarter race or because McGovern's cam­paign tac­ti­cal­ly stum­bled, but because McGov­ern opposed the Viet­nam War.
But as schol­ar Mark Schmitt has not­ed, the McGov­ern Fable is a sham.
"The real rea­son the Viet­nam War divid­ed and dis­cred­it­ed Democ­rats and splin­tered the lib­er­al con­sen­sus was because – let's not be afraid to admit it – Democ­rats start­ed that war," Schmitt wrote on his blog in 2006. ​"Oppo­si­tion to the war didn't uni­fy or define the par­ty, it divid­ed it. Nixon won the 1968 elec­tion because [Hubert] Humphrey was asso­ci­at­ed with the war [and] couldn't split with [Lyn­don B. Johnson]."
In fact, Schmitt point­ed out that in the 1974 mid-term elec­tion fol­low­ing that 1972 cam­paign, the 75 Democ­rats who won con­gres­sion­al seats were over­whelm­ing­ly antiwar.
Few debate that mak­ing the war into a cam­paign issue was crit­i­cal to the Democ­rats win­ning Con­gress in 2006. How­ev­er, the con­sen­sus in Wash­ing­ton is that all the Amer­i­can casu­al­ties and the killing of hun­dreds of thou­sands of civil­ians in Iraq would be accept­able had Bush just been a bet­ter mil­i­tary strate­gist. Some Demo­c­ra­t­ic law­mak­ers seem to be say­ing this overtly.
With no ide­o­log­i­cal­ly anti­war voice in Wash­ing­ton, these Democ­rats are demand­ing that their par­ty become ide­o­log­i­cal­ly ​"pro-war" – that is in favor of vio­lent con­flicts as a stand­ing prin­ci­ple, as long as the vio­lence is man­aged properly.
"If we become the anti­war par­ty, that's not ben­e­fi­cial to Democ­rats in 2008," Rep. Lin­coln Davis (D‑Tenn.) told reporters in July 2007, despite polls show­ing that two-thirds of Amer­i­cans want the White House to start with­draw­ing troops from Iraq. Said Davis: ​"The kind of pro-war Demo­c­rat that we ought to be [is the one that sup­ports] the war that we fight wise­ly, the ones that we engage in wisely."
Among The Play­ers inside Estab­lish­ment Wash­ing­ton, nobody – not AAEI, not the much-vaunt­ed ​"lib­er­al" think tanks – is mak­ing the oppo­site case, that Democ­rats have a moral and (as the insur­gent cam­paign of Connecticut's Ned Lam­ont showed) polit­i­cal imper­a­tive to be the anti­war par­ty, not just the sort-of anti-Iraq War party.
The Play­ers have opposed the esca­la­tion of the war in Iraq, but there has been no anti­war drum­beat – no larg­er argu­ment made against wars as a con­cept or against the dan­ger of the grow­ing mil­i­tary-indus­tri­al com­plex. This means the next time a pres­i­dent wants to start an absurd­ly stu­pid war, he or she faces no ongo­ing anti­war upris­ing and just needs to do what Bush didn't do – dot the ​"i"s, cross the ​"t"s and fol­low prop­er pro­ce­dure. Put anoth­er way, favor­ing a nar­row crit­i­cism of just the Iraq War over an attack on Washington's more gen­er­al pri­or­i­ti­za­tion of war as a for­eign pol­i­cy tool has laid the ground­work for neo­con­ser­v­a­tives' next hare­brained mil­i­tary fantasy.
As media crit­ic Glenn Green­wald wrote at Salon​.com in August 2007, ​"The Grand Belt­way Con­sen­sus, one that encom­pass­es both par­ties, is that War is how we rule the world. … The only debates allowed are how many [wars] we should fight, where we should fight them, and how ​'wise­ly' we pros­e­cute them."
Say what you will about the anti-Cheney zealots, the pro-impeach­ment activists and oth­er assort­ed Protest Indus­try fol­low­ers, they may be utter­ly dis­or­ga­nized and lack real-world polit­i­cal strate­gies, but at least their activism is about more than a sport­ing event. They aren't just demon­strat­ing to help one set of politi­cians defeat anoth­er set of politi­cians. And as impor­tant­ly, they don't dream of stop­ping just one war because that's what is con­sid­ered polit­i­cal­ly expedient.
They dream of chang­ing society's long-term out­look on war itself.
Mak­ing them work for us
Like an exot­ic species at the zoo, true cam­paign junkies exhib­it the same spe­cial mark­ings: bags under eyes, gray­ing hair, half-shaven beards (among the males) and expres­sions of per­ma­nent fatigue, like they could fall asleep at any moment because they need to catch up on shut-eye from 25 years of late-night enve­lope-stuff­ing sessions.
Steve Rosen­thal exhibits all of these tell­tale signs.
Rosen­thal heads They Work for Us, a group whose mis­sion is to pres­sure elect­ed Democ­rats to uphold the uprising's anti­war and eco­nom­ic agenda.
"There's a lot of swirling mass com­mu­ni­ca­tions going on right now," he says between gulps of cof­fee as we eat break­fast at a hotel restau­rant in down­town D.C. ​"But it real­ly isn't per­son­al­ized or orga­nized, and it isn't par­tic­u­lar­ly effective."
He is a rare hybrid of an insid­er and an upris­ing guy who got his start (like many 50-ish move­ment activists) first as a vol­un­teer for George McGovern's 1972 cam­paign, then as staffer for Sen. Ted Kennedy's 1980 pres­i­den­tial bid. Today, Rosen­thal is fed up with the sub­sti­tu­tion of Wash­ing­ton games for real grass­roots organizing.
"It's the same thing I used to say about mail when we did a lot of mail in the labor move­ment," he says. ​"What hap­pened over the years was that mail became a lazy way to com­mu­ni­cate with peo­ple. It's much eas­i­er to hire a mail ven­dor and send out a lot of mail to union mem­bers than it is to orga­nize peo­ple going work­place to work­place and set­ting up sys­tems to deliv­er fly­ers and orga­nize week­end walks. That's real­ly hard stuff, and peo­ple now avoid doing it because it's hard."
He fills me in on all the dif­fer­ent Demo­c­ra­t­ic incum­bents his group is look­ing at try­ing to unseat in pri­maries, and how he wants to ​"make them sweat and bleed and raise mon­ey so they have to think dif­fer­ent­ly about things."
But beneath the strat­e­gy talk, he is wor­ried. He fears that even on an issue as press­ing as the war, par­ti­san loy­al­ties are going to trump every­thing. That's not just because of the inter­twined Wash­ing­ton cul­ture or the McGov­ern Fable, he says, but because a lot of the peo­ple in the upris­ing today don't real­ly com­pre­hend how pow­er works.
"What many peo­ple don't under­stand is that these politi­cians car­ry more water for you as a result of being fright­ened," he says. ​"In oth­er words, what are these politi­cians going to do in the face of a pri­ma­ry chal­lenge? Say, ​'Go fuck you guys because you might come after me'? No, it's going to be the oth­er way around – they'll try to appease us by being bet­ter, which is the point."
But, the flip side is also true.
If Demo­c­ra­t­ic office hold­ers know that no func­tion­al anti­war upris­ing is ready to pun­ish them for their war sup­port, then they will just pre­serve the sta­tus quo – regard­less of the TV ads against Repub­li­cans; regard­less of the Protest Indus­try the­atrics at ral­lies; regard­less of The Play­ers' appear­ances on obscure shows like ​"Hard­ball"; and – worst of all – regard­less of Amer­i­can troops dying in Iraq.
(Editor's note: This arti­cle was adapt­ed from ​"The Upris­ing: An Unau­tho­rized Tour of the Pop­ulist Revolt Scar­ing Wall Street and Wash­ing­ton," which was pub­lished by Crown Pub­lish­ers, a divi­sion of Ran­dom House Inc., this month.)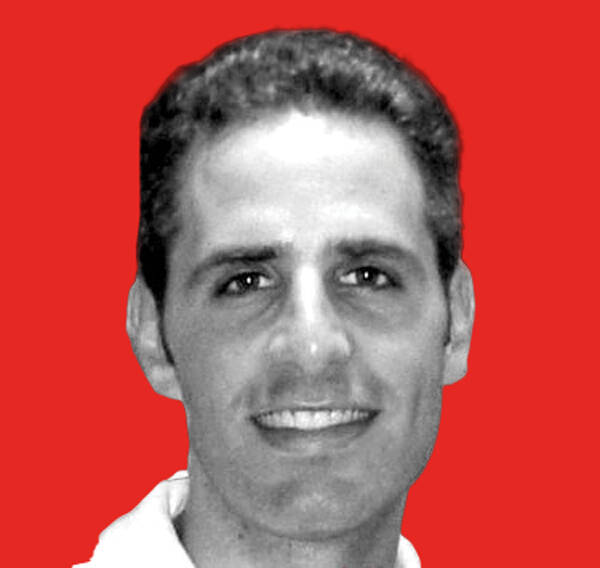 David Siro­ta
is an award­win­ning inves­tiga­tive jour­nal­ist and an
In These Times
senior edi­tor. He served as speech writer for Bernie Sanders'
2020
cam­paign. Fol­low him on Twit­ter @davidsirota.