It is the morn­ing after the third Wik­iLeaks bomb. In addi­tion to the embar­rass­ing con­tent of the embassy cables leaked on the first day, Wik­iLeaks and its news­pa­pers of choice–the Guardian, the New York Times, Le Monde, Der Spiegeland El Pais–promise to titrate coun­try-spe­cif­ic leaks over the next days and weeks. Now, as a child of the ​'60s who rejoiced when the Pen­ta­gon Papers saw the light of day in the Times, I tend to think that trans­paren­cy, espe­cial­ly when it comes to our for­eign pol­i­cy, is an ide­al cru­cial to democracy.
Count me as one progressive who is uneasy about this effort to indiscriminately tear down as many curtains as possible.
Hav­ing said that (and writ­ing when we still don't know all the rev­e­la­tions), there is some­thing odd and pathet­ic about this lat­est WikiDump. Odd because what, exact­ly, was Wik­iLeaks founder Julian Assange's moti­va­tion here – why these cables (some marked secret, some not), and why have the offloads hap­pened on Obama's watch? What for­eign pol­i­cy efforts (or deceits) is Assange seek­ing to reshape? Unlike the Pen­ta­gon Papers, whose release had a very clear goal, we just don't know. Why didn't the now infa­mous ​"Down­ing Street Memo" get a frac­tion of this cov­er­age? When a sto­ry like this allows Sarah Palin to bray that if she were pres­i­dent, she absolute­ly would have nev­er per­mit­ted such leaks, you have to won­der about Assange's inten­tion and effects.
But here's the pathet­ic part: a lot of the exchanges that got the most sali­vat­ing, breath­less cov­er­age would be right at home in a junior high school gos­sip col­umn; let's call it the Gawk­er fac­tor in main­stream jour­nal­ism. Ital­ian Prime Min­is­ter Sil­vio Berlus­coni par­ties too much and is Vladimir Putin's Euro­pean poo­dle; French Pres­i­dent Nico­las Sarkozy is too sen­si­tive for his own good; Kim Jong-il still likes to drink; Muam­mar Gaddafi nev­er goes out with­out a ​"volup­tuous blonde" at his side. Jour­nal­ists have been suck­ing this stuff up; it's like TMZ for the chat­ter­ing class­es, or what a Times edi­to­r­i­al referred to as ​"siz­zle." Yes, there's the Oba­ma administration's embar­rass­ing ​"Let's Make a Deal" efforts to relo­cate Guan­tanamo Bay pris­on­ers, and the Saud­is' eager­ness to have Israel take out Iran's nuclear facil­i­ties. But the imme­di­ate right-wing hys­te­ria about the leaks, such as Rep. Peter King's (R‑N.Y.) insis­tence that Wik­iLeaks be clas­si­fied as a ter­ror­ist orga­ni­za­tion, are as pre­pos­ter­ous as the liken­ing of Putin to Bat­man by one State Depart­ment employee.
Much more dis­turb­ing, and buried on page eight of The Times, is this: The Chi­nese gov­ern­ment, in addi­tion to hack­ing into Google's com­put­er sys­tems, has alleged­ly ​"bro­ken into Amer­i­can gov­ern­ment com­put­ers and those of West­ern allies…and Amer­i­can busi­ness­es since 2002." Not as sexy as imag­in­ing a Russ­ian leader as a super­hero in tights, but, hel­lo Amer­i­ca, Con­gress and the pres­i­den­cy, are you read­ing this? China's deter­mi­na­tion to con­trol the future seems a bit more impor­tant than Colonel Gaddafi's ​"Ukran­ian nurse."
So, there are at least two larg­er issues here now affect­ing so many of us in quite pro­found ways. The first is how the tenets of celebri­ty gos­sip – who's thin-skinned, who's shal­low, who par­ties, who likes blonde babes – are now con­t­a­m­i­nat­ing the report­ing of inter­na­tion­al news. The sec­ond is the loss of any­thing resem­bling the back­stage that every insti­tu­tion and indi­vid­ual needs. Both show how pow­er­ful­ly celebri­ty jour­nal­ism, and its much more aggres­sive, ​"inves­tiga­tive" stance in recent years, are inform­ing notions of newsworthiness.
Much more so than Peo­ple or Enter­tain­ment Tonight, snarky web­sites like TMZ or Perez Hilton have ded­i­cat­ed them­selves to get­ting ever deep­er into the back­stage. Aid­ed by celebri­ties or their love inter­ests who are too naïve to appre­ci­ate that new media trans­mis­sions are not pri­vate, they have turned Tiger Woods' raunchy texts and Mel Gibson's vio­lent rants into pub­lic entertainment.
This seems to be the ethos that Assange, and the papers who love him, are embrac­ing, when it comes to cov­er­ing recent diplo­mat­ic efforts that appear, by turns, hero­ic, clum­sy and venal. But despite our legit­i­mate desire for trans­paren­cy, diplo­ma­cy relies cru­cial­ly on the exis­tence of a back­stage, espe­cial­ly when deal­ing with dis­persed and mur­der­ous ter­ror­ist orga­ni­za­tions. So count me as one pro­gres­sive who is uneasy about this effort to indis­crim­i­nate­ly tear down as many cur­tains as pos­si­ble, and then to fore­ground and lux­u­ri­ate in the most ado­les­cent, gos­sipy ele­ments of life in the backstage.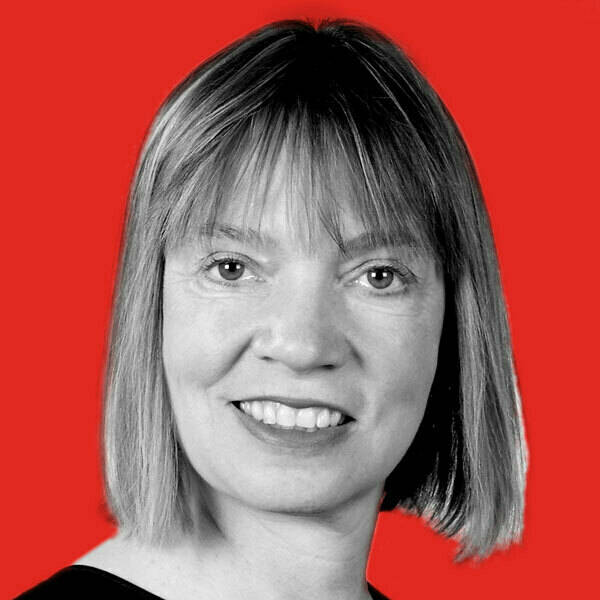 Susan J. Dou­glas
is a pro­fes­sor of com­mu­ni­ca­tions at the Uni­ver­si­ty of Michi­gan and a senior edi­tor at
In These Times
. Her forth­com­ing book is
In Our Prime: How Old­er Women Are Rein­vent­ing the Road Ahead.
.