With Activists' Focus On Wal-Mart, Similar Chains Quietly Enter Cities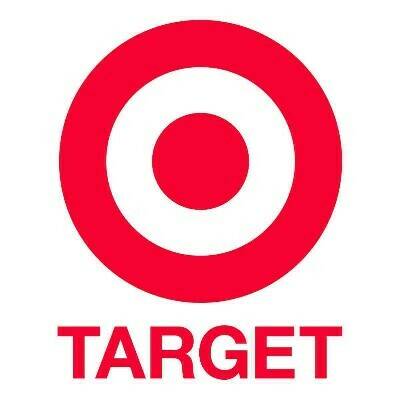 We wanted to make sure you didn't miss the announcement of our new Sustainer program. Once you've finished reading, take a moment to check out the new program, as well as all the benefits of becoming a Sustainer.

But that may change, as UFCW union aims to organize Target stores in NYC
NEW YORK CITY — Wal-Mart's renewed efforts to enter the New York City market have been rebuffed by labor, community groups and city officials alike. Meanwhile, other big box stores with non-union workforces like Target and Aldi have managed to slip by.

Wal-Mart has faced a large backlash as it looks to expand into urban marketplaces by building smaller-scale versions of its stores. Yet rival retailers with similar strategic plans have had relatively greater success.

In February, Aldi quietly opened its first store in the city. And Target now has 10 stores across the five boroughs. The latest Harlem store, which opened last July, included a red carpet and celebrity appearances for the grand opening. That type of warm greeting is a far cry from Wal-Mart, which is still struggling to open a New York City store in its second attempt.
The trend is happening in other large cities. In Chicago, Target has already opened 10 stores. Yet it wasn't until last summer that Wal-Mart finally won approval to open two more stores in Chicago after a city council vote. In total, Target has 1,755 stores across the country and none of these stores are unionized. Aldi, which has built its worldwide success on thrifty, private-label items, has more than 1,135 stores in the U.S. and will reportedly open 80 more over the next two years.

Critics of Wal-Mart have long rallied against the company's anti-union history, low pay and benefits. Its status as the world's largest retailer has been another reason for the disproportionate focus. ​"Wal-Mart is leading us on a race to the bottom," Stuart Appelbaum, president of the Retail, Wholesale and Department Store Union told the Wall Street Journal in October. ​"When we pick our battles it is the clear company to go after."

That opposition, along with several lawsuits, has caused Wal-Mart's public image to suffer. But reports say Target's wages and eligibility for health benefits aren't much better. The Wall Street Journal writes:
Until recently, Target's heath benefits were in some ways worse. It made part-timers wait two years before being eligible for coverage, compared to six months for Wal-Mart. Target now makes part-timers eligible after three months.

Target declines to disclose its pay, but workers in Chicago said wages for entry level jobs, such as cashiers and inventory stockers, start at the state's minimum of $8.25 an hour. That is lower than the $8.75 hourly wage that Wal-Mart has pledged to pay to start in the city, according to local politicians.
But Target, which uses a bullseye as a company logo, is now in the crosshairs of local unions. The United Food and Commercial Workers (UFCW) Local 1500 told Crain's last week about its plans to organize workers at Target stores in New York City and surrounding areas.
Pat Purcell, assistant to the president of UFCW Local 1500, said the employees have complained about a lack of hours and small pay raises — about eight cents. ​"Whatever free ride Target has gotten to this point is over," he told Crain's. UFCW Local 1189 has also re-started a campaign to organize workers in Minnesota, the home of Target's headquarters.
Unsurprisingly, Target isn't receptive to the idea, according to a statement issued to Crains: ​"We want to continue to create the kind of workplace where team members don't want or need union representation to resolve issues."
Meanwhile, Target's revenue stream is expected to grow, especially since the company, like Wal-Mart, is planning to add more grocery and food items. As both chains continue to eye big cities, it looks like the pushback from organized labor is about to expand.
Become a Sustainer
We surveyed thousands of readers and asked what they would like to see in a monthly giving program. Many of you expressed interest in magazine subscriptions, gift subscriptions, tote bags, events and books —and we've added all of those. Some of you said that cost was an issue, so we've kept our starting tier at just $5 a month—less than 17 cents a day.

Now, for the first time, we're offering three different levels of support, with unique rewards at each level, for you to choose from. Check out the new Sustainer program.