Without Black Lives Matter, Would Flint's Water Crisis Have Made Headlines?
The mainstream media learns what 'environmental racism' means.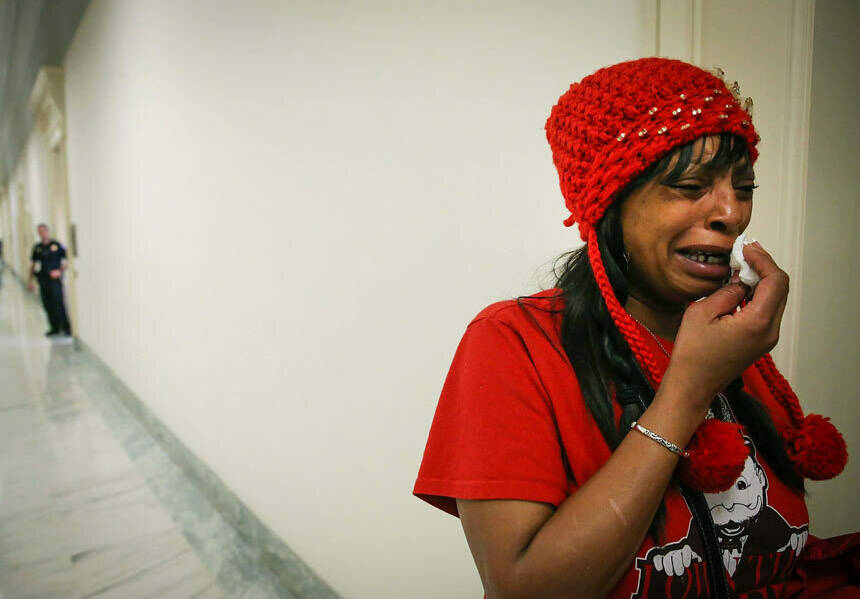 Why is Rick Sny­der, Michi­gan's sud­den­ly infa­mous gov­er­nor, in the cen­ter of the media's crosshairs? Mas­sive cov­er­age — front-page pieces in the New York Times, head­lines in the night­ly news, wall-to-wall cov­er­age by Rachel Mad­dow—has linked the con­t­a­m­i­na­tion of Flint's water sup­ply to the fact that its pop­u­la­tion is 57 per­cent African-Amer­i­can, and has either explic­it­ly or implic­it­ly cit­ed the cat­a­stro­phe as an act of ​"envi­ron­men­tal racism." That's a term we haven't heard much in the media, despite many oth­er instances of envi­ron­men­tal racism in the Unit­ed States — one noto­ri­ous exam­ple being the huge pol­lu­tion-spew­ing garbage-burn­ing incin­er­a­tor in Chester, Pa., that sits right across the street from res­i­den­tial hous­ing. Chester is pre­dom­i­nant­ly poor and black.
Snyder pushed through his con­troversial emergency manager law in 2011, which allowed him to appoint officials to run—that is, take over—strug­gling cities and school districts and who could overrule local elected officials, dictate decisions about finances and public safety, terminate or modify contracts and sell off public assets. ... And where were the emergency managers ap­pointed? In largely African-American communities.
So what's dif­fer­ent about Flint? The his­tor­i­cal tim­ing. The Black Lives Mat­ter move­ment offers a news peg, hav­ing in­sisted that inci­dents of vio­lence against black com­mu­ni­ties are not one-offs but part of sys­temic, struc­tural­ly based bru­tal­i­ty. Now there's a media frame­work to legit­i­mate Flint res­i­dents' accusa­tions that the water cri­sis would nev­er have hap­pened in more afflu­ent, white com­mu­ni­ties like Grand Rapids or Grosse Pointe.
The rise of Don­ald Trump also pro­vides con­text here, how­ev­er sub­tly. In his cam­paign, Trump has sought to make a virtue out of the fact that he has no polit­i­cal expe­ri­ence and instead would ​"get things done" because he's a busi­ness­man and a ​"deal-mak­er." In 2010, Rick Sny­der cam­paigned on this plat­form as well. He was a wealthy ven­ture cap­i­tal­ist and for­mer tax accoun­tant with zero polit­i­cal expe­ri­ence. Michi­gan was still reel­ing from the Great Reces­sion, and Sny­der claimed that his busi­ness back­ground made him the ide­al per­son for the job. He said one of his guid­ing ques­tions in devel­op­ing pol­i­cy would be ​"What's finan­cial­ly afford­able?" and cham­pi­oned ​"a stream­lined reg­u­la­to­ry sys­tem that's more friend­ly to businesses."
As part of this approach, Sny­der pushed through his con­troversial emer­gency man­ag­er law in 2011, which allowed him to appoint offi­cials to run — that is, take over — strug­gling cities and school dis­tricts and who could over­rule local elect­ed offi­cials, dic­tate deci­sions about finances and pub­lic safe­ty, ter­mi­nate or mod­i­fy con­tracts and sell off pub­lic assets. They did not need to have any par­tic­u­lar exper­tise — in, say, edu­ca­tion or pub­lic health — out­side of cost cut­ting. And they were paid any­where from $132,000 to $250,000 a year. Many Michi­gan res­i­dents denounced the law as unde­mo­c­ra­t­ic — it prompt­ed two unsuc­cess­ful recall attempts — and in Novem­ber of 2012, it was repealed by a pop­u­lar ref­er­en­dum. Six weeks lat­er, Sny­der signed a slight­ly revised ver­sion of the bill that includ­ed a $770,000 appro­pri­a­tion for the man­agers' salaries. Why did that mat­ter? Because spend­ing bills are legal­ly shield­ed from ref­er­en­dums. And where were the emer­gency man­agers ap­pointed? In large­ly African-Amer­i­can communities.
So how well have these alleg­edly savvy qua­si-CEOs done?
In Detroit, teach­ers have staged sick-outs because of the fail­ure of the var­i­ous emer­gency man­agers to deal with crum­bling school infra­struc­tures, over­crowd­ing and, yes, rats in the schools. Who was the emer­gency man­ag­er of Detroit Pub­lic Schools? Why, Dar­nell Ear­ley, who ran Flint when it switched to the Flint Riv­er for its water. In Feb­ru­ary, he resigned in dis­grace. In Flint, the revolv­ing door of man­agers took author­i­ty away from the may­or and city coun­cil and pushed to change the city's water sup­ply from Detroit to the pol­lut­ed Flint Riv­er to save mon­ey. We are now see­ing how well that worked out. Emer­gency Man­ag­er Jer­ry Ambrose over­ruled the city council's March 2015 vote to return to the Detroit water sup­ply. And because of the auto­crat­ic pow­er emer­gency man­agers enjoyed, they could ignore ris­ing com­plaints about the col­or and smell of the water, and ignore or manip­u­late data about its safety.
There are many lessons the Flint cat­a­stro­phe teach­es, but one of the biggest is that gov­ern­ments do not work bet­ter if they are ​"run like a busi­ness." It's not just the eth­i­cal prob­lem that slash­ing spend­ing on things like pub­lic health is unjust and immoral. It's also, in the end, more expen­sive. The switch to the Flint Riv­er for water was pro­ject­ed to save $15 mil­lion dol­lars. It may now cost $1.5 bil­lion to clean up. So much for what's ​"finan­cial­ly affordable."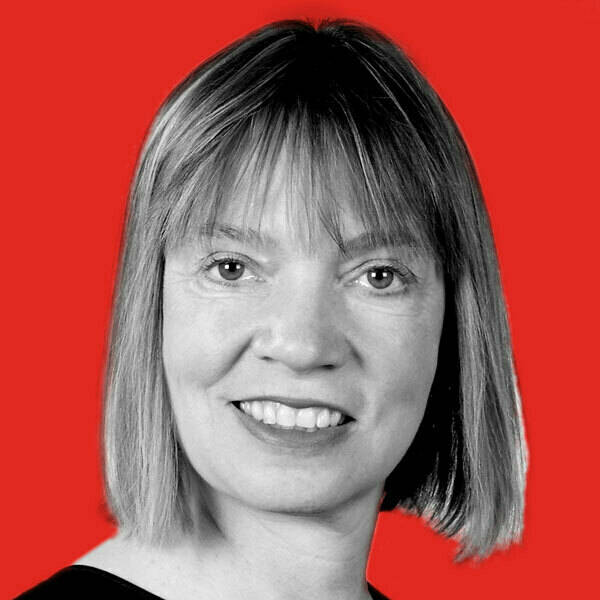 Susan J. Dou­glas
is a pro­fes­sor of com­mu­ni­ca­tions at the Uni­ver­si­ty of Michi­gan and a senior edi­tor at
In These Times
. Her forth­com­ing book is
In Our Prime: How Old­er Women Are Rein­vent­ing the Road Ahead.
.