15 Years After the Invasion of Iraq, Here Are the Dems Who Just Voted for Endless War in Yemen
Senators voted today to table a measure that would withdraw U.S. support for the Saudi-led onslaught.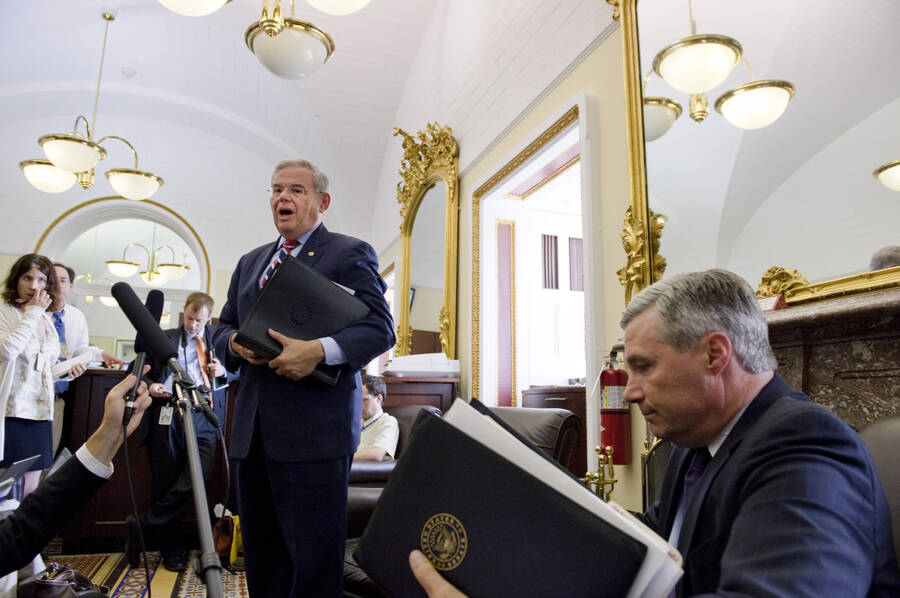 Just one day after the 15th anniver­sary of the U.S. inva­sion of Iraq, 10 Democ­rats vot­ed to indef­i­nite­ly stall a bill that would have with­drawn U.S. sup­port from the Sau­di-led war on Yemen.
"It seems that many have not learned from prior decisions to wage unjustified war and have, once again, condemned millions of people to unspeakable suffering."
The 10 Democ­rats helped Repub­li­cans table S.J.Res.54, which was intro­duced in late Feb­ru­ary by Sens. Bernie Sanders (I‑Vt.) and Mike Lee (R‑Utah). The bill invokes the 1973 War Pow­ers Res­o­lu­tion to force the Sen­ate to hold a vote on with­draw­ing the U.S. mil­i­tary from the unau­tho­rized war.
Some peace activists argue that the leg­is­la­tion does not go far enough, as it stip­u­lates an excep­tion for forces ​"engaged in oper­a­tions direct­ed at al Qae­da or asso­ci­at­ed forces," which still leaves room for U.S. mil­i­tary oper­a­tions in the coun­try. A clas­si­fied num­ber of U.S. troops have been deployed to fight Al Qae­da, which has gained sig­nif­i­cant ter­ri­to­ry since the Sau­di-led war began, with evi­dence that forces affil­i­at­ed with Al Qae­da have even fought along­side U.S. coali­tion part­ners. Despite this carve out, advo­cates say the bill would have mean­ing­ful­ly rolled back the U.S. role in the Sau­di-led onslaught and brought imme­di­ate relief to Yeme­nis liv­ing under the threat of U.S.-manufactured bombs.
The Sen­ate vot­ed 55 – 45 on Tues­day after­noon to table the mea­sure, mean­ing that the bill will not make it out of the Sen­ate For­eign Rela­tions Com­mit­tee, and instead will be set aside for an indef­i­nite peri­od of time. While some sen­a­tors cit­ed con­cerns with the pro­ce­dur­al steps invoked in the bill, the vote to table effec­tive­ly amounts to a green-light for ongo­ing U.S. sup­port for the war. The fol­low­ing Democ­rats vot­ed in favor of tabling the measure:
Chris Coons (DE)
Cather­ine Cortez Mas­to (NV)
Joe Don­nel­ly (IN)
Hei­di Heitkamp (ND)
Doug Jones (AL)
Joe Manchin (WV)
Bob Menen­dez (NJ)
Bill Nel­son (FL)
Jack Reed (RI)
Shel­don White­house (RI)
"The 45 Sen­a­tors who vot­ed in favor of S.J.Res.54 today made a strong state­ment that U.S. sup­port to the Saud­is is not uncon­di­tion­al," says Shireen Al-Adei­mi, who was born in Yemen and now lives in Cam­bridge, where she has been orga­niz­ing inde­pen­dent­ly to build sup­port for the Sanders-Lee bill. ​"How­ev­er, this is by no means a cel­e­bra­tion, as the 55 who opposed the bill have ensured that mil­lions more Yeme­nis will suf­fer needlessly."
For almost three years, the U.S. mil­i­tary has pro­vid­ed arms, intel­li­gence and refu­el­ing sup­port to back the Sau­di-led bomb­ing cam­paign. While no one knows exact­ly how many Yeme­nis have died as a result, the Unit­ed Nations deter­mined in June 2017 that bombs have killed at least 4,971 civil­ians and wound­ed 8,533. Oth­er reports have esti­mat­ed more recent­ly that the coali­tion has killed at least 10,000 people.
The Sau­di-led coali­tion — which includes the Unit­ed King­dom and Gulf allies — is respon­si­ble for the vast major­i­ty of civil­ian deaths, tar­get­ing hos­pi­tals, wed­dings, schools and funer­al pro­ces­sions. The coalition's naval block­ade, abet­ted by U.S. ves­sels, has choked off food and med­ical equip­ment to the coun­try, dri­ving a famine and the largest record­ed cholera out­break in world his­to­ry. Accord­ing to UNICEF, an aver­age of five chil­dren a day have been killed since the war began, and ​"more than 22 mil­lion peo­ple — and near­ly all chil­dren — are in des­per­ate need of human­i­tar­i­an assistance."
While the U.S. role in the war began under for­mer Pres­i­dent Barack Oba­ma, the Trump admin­is­tra­tion has eager­ly picked up the baton — and aggres­sive­ly pres­sured sen­a­tors to reject the bill. Sens. Todd Young (R‑Ind.) and Jeanne Sha­heen (D‑N.H.) recent­ly sub­mit­ted an alter­na­tive, weak­er bill that would not imme­di­ate­ly end U.S. sup­port for the Sau­di-led coali­tion and is wide­ly opposed by anti-war orga­ni­za­tions which con­sid­er the leg­is­la­tion a red herring.
Mean­while, many Democ­rats who cham­pi­on them­selves as part of the ​"resis­tance" — includ­ing Tam­my Duck­worth of Illi­nois and Chuck Schumer of New York — declined to come out ear­ly on in sup­port of the bill, miss­ing an oppor­tu­ni­ty to build polit­i­cal sup­port for the effort.
"The fact that 10 Democ­rats decid­ed to table this res­o­lu­tion speaks vol­umes," Matt Howard of about Face: Vet­er­ans Against the War tells In These Times. ​"It lets us know loud and clear that they are com­plic­it in the con­tin­ued human­i­tar­i­an dis­as­ter in Yemen and aren't ashamed of that fact." Howard is part of a grass­roots coali­tion that backed the Sanders-Lee bill, includ­ing Just For­eign Pol­i­cy, Unit­ed for Peace and Jus­tice and oth­er organizations.
Some from that coali­tion say that the vote was far clos­er than they were expect­ing, and achieved the goal of cre­at­ing a pub­lic dis­cus­sion about an often-ignored war while forc­ing law­mak­ers to reveal where they stand. ​"This res­o­lu­tion was designed to do two things: send a clear mes­sage to the Saud­is that the war needs to end now, and force Con­gress to vote on a war that we pre­tend we're not involved in," Stephen Miles of Win With­out War tells In These Times.
The vote came the same day that Pres­i­dent Don­ald Trump wel­comed Sau­di Crown Prince Mohammed bin Salman to the Oval Office by cham­pi­oning numer­ous mul­ti-mil­lion-dol­lar U.S. arms deals, say­ing of the price tag, ​"That's peanuts for you." It fol­lows anoth­er polit­i­cal effort in June 2017 to halt a $510 mil­lion U.S. arms sale to Sau­di Ara­bia. That push nar­row­ly failed after Demo­c­ra­t­ic Sens. Bill Nel­son of Flori­da, Claire McCaskill of Mis­souri, Joe Manchin of West Vir­ginia, Mark Warn­er of Vir­ginia and Joe Don­nel­ly of Indi­ana vot­ed in favor of the sale.
It is fit­ting that the Yemen vote comes on the 15th anniver­sary of the 2003 U.S. inva­sion and occu­pa­tion of Iraq, which is now wide­ly rec­og­nized as a his­toric atroc­i­ty. The Iraq War direct­ly killed more than one mil­lion Iraqis and con­tin­ues to unleash cycles of vio­lence through­out the region. In Octo­ber 2002, the U.S. Sen­ate vot­ed over­whelm­ing­ly — 77 to 23 — to autho­rize Pres­i­dent George W. Bush to use force in Iraq. Many of those who vot­ed in favor of the inva­sion lat­er said they regret­ted the deci­sion. The fol­low­ing Democ­rats vot­ed ​"yea" to the 2003 inva­sion and occu­pa­tion of Iraq:
Max Bau­cus (MT)
Evan Bayh (IN)
Joseph Biden (DE)
John Breaux (LA)
Maria Cantwell (WA)
Jean Car­na­han (MO)
Thomas Carp­er (DE)
Max Cle­land (GA)
Hillary Clin­ton (NY)
Thomas Daschle (SD)
Christo­pher Dodd (CT)
Byron Dor­gan (ND)
John Edwards (NC)
Dianne Fein­stein (CA)
Thomas ​

"

Tom" Harkin (IA)
Ernest ​

"

Fritz" Hollings (SC)
Tim John­son (SD)
John Ker­ry (MA)
Herb Kohl (WI)
Mary Lan­drieu (LA)
Joseph Lieber­man (CT)
Blanche Lin­coln (AR)
Zell Miller (GA)
Bill Nel­son (FL)
Ben­jamin ​

"

Ben" Nel­son (NE)
Har­ry Reid (NV)
John Rock­e­feller (WV)
Charles ​

"

Chuck" Schumer (NY)
Robert Tor­ri­cel­li (NJ)
"It seems that many have not learned from pri­or deci­sions to wage unjus­ti­fied war," says Al-Adei­mi, ​"and have, once again, con­demned mil­lions of peo­ple to unspeak­able suffering."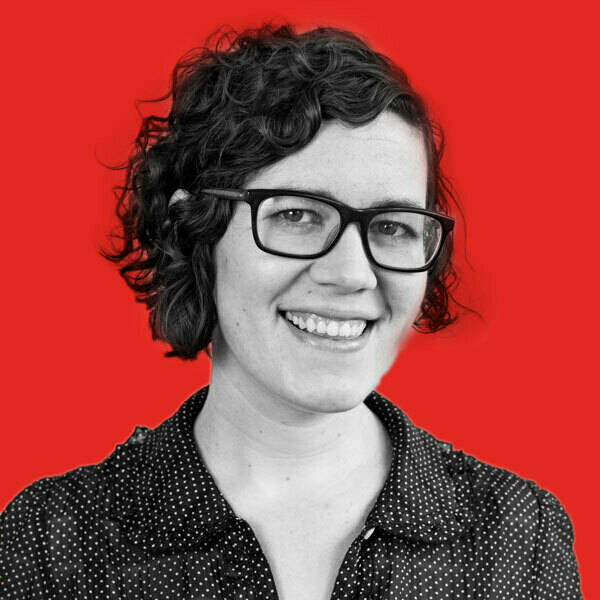 Sarah Lazare is web edi­tor at In These Times. She comes from a back­ground in inde­pen­dent jour­nal­ism for pub­li­ca­tions includ­ing The Inter­cept, The Nation, and Tom Dis­patch. She tweets at @sarahlazare.