YMCA Childcare Workers Just Went On Strike. Here's Why.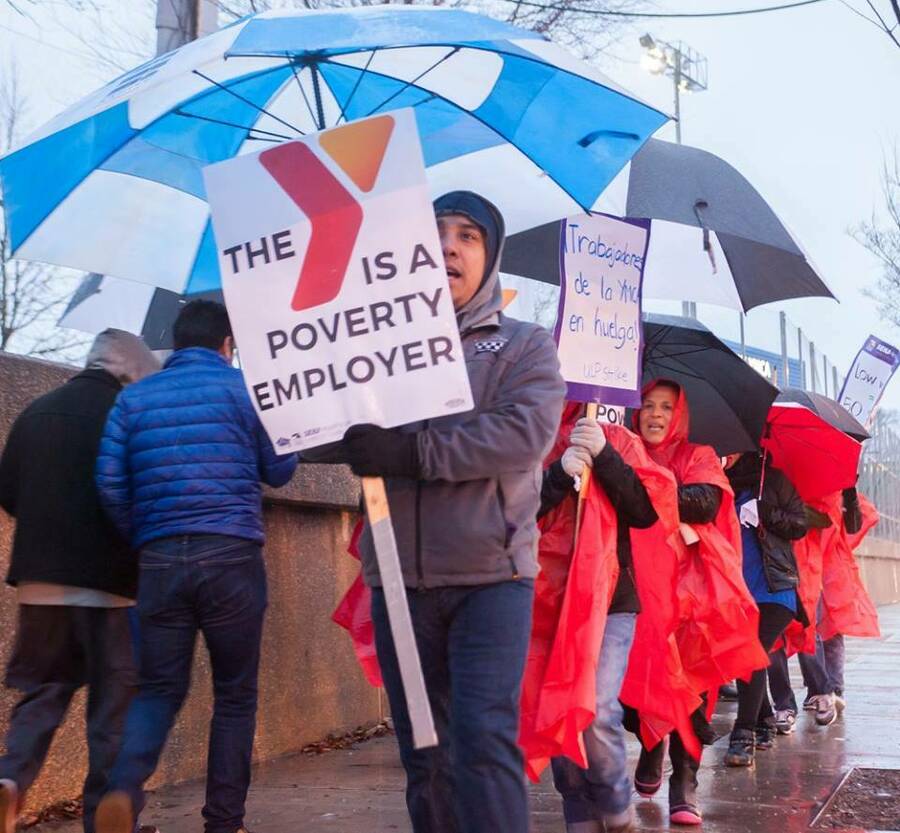 When Vivian Clark got a job with a Chicago-area Head Start program 15 years ago, it seemed like the ​"stepping stone" her family had been waiting for. Her son, then aged 9, had already gone through the federally funded preschool program when Clark was offered a job as a part-time administrative assistant for a Head Start program administered by the YMCA. In addition to providing early education and social services for low-income children, many Head Start agencies have expanded their focus into providing education and job opportunities for parents, often as employees of the program.
Though grateful for the opportunity, Clark had to live with a glaring contradiction: The anti-poverty program provided her with a job, but it barely paid her minimum wage. When she started the job, she says she made $7.50 an hour. Clark now makes $11.15 but does not receive health insurance or paid time off. ​"They've nickel and dimed me for years," Clark tells In These Times.
On March 1, Clark was among roughly 130 Chicago-area Head Start workers who went on a one-day strike over alleged unfair labor practices. Low wages and benefits were among the issues that prompted childcare and support staff at Head Start programs managed by the YMCA of Metropolitan Chicago to join the Service Employees International Union (SEIU) in 2012. Now, SEIU says that the YMCA has retaliated against workers participating in union activity and failed to provide information during negotiations that have been ongoing since the workers' contract expired on December 31.
At a rally in front of the YMCA's headquarters, striking childcare workers described how their colleagues took out payday loans or drove for Uber in order to make ends meet, despite the agency's stated mission.
"The Y claims they want to ​'disrupt the cycle of poverty,'" said Linda Aguilar, a Master teacher who said she was struggling to make her student loan payments and searching for a second job. ​"But it's not lost on me that they're employing mostly Black and Brown women, and they're paying them poverty wages."
The YMCA of Metropolitan Chicago said in a statement that it is continuing to bargain with the union:
Given that negotiations are ongoing, we were surprised that SEIU leaders decided to call a one-day strike by YMCA union employees on Thursday, March 1. Because of SEIU's decision, the YMCA was forced to cancel … programs [on Thursday], resulting in disruption of services to the families in our programs.
Organizing a gendered workforce
One-third of American families now spend at least 20 percent of their income on childcare. But even as costs soar, childcare workers remain among the lowest-paid in the United States, with a median hourly wage of $10.18. Nearly half are on some form of public assistance, and many are unable to afford daycare for their own children.
Once largely ignored by organized labor as too difficult and costly to unionize, the past two decades have seen a concerted effort by major unions to organize childcare workers in Head Start and private daycare centers, as well as home-based providers. Yet strikes remain a rare occurrence among the overwhelmingly woman workforce, which must contend with atomization as well a deeply gendered expectation placed on ​"care workers" such as nurses, teachers and domestic workers: ​"the notion that care work should be provided for love rather than money," as described by feminist economists Paula England, Nancy Folbre and Carrie Leana.
This tension has surfaced frequently in labor organizing by workers at Head Start, launched in1965 as part of Lyndon B. Johnson's ​"Great Society" programs. In addition to teaching young children under the auspices of a federal anti-poverty program, Head Start teachers and staff are directly employed by local, mission-based agencies that often describe their programming as a labor of love. After workers struck over pay and benefits in Long Island and Newark, N.J. in the late 1980s, Head Start agencies even mounted a legal challenge against their workers' rights to organize, an argument the National Labor Relations Board rebuffed in 1998.
Labor strife at Head Start intensified thanks to cuts to the program beginning under the George W. Bush administration. In 2002, Head Start agencies in Boston fought for an exemption from the city's living wage ordinance, which required city contractors to pay more than double the federal minimum wage. One agency head told the Boston Globe, ​"We would be happy to pay it if someone would give us the money."
Striking YMCA Head Start workers in Chicago say they are skeptical that the money simply isn't there. The union emphasizes that CEO Dick Malone makes roughly $300 an hour. (According to the Chicago YMCA's 2016 tax filings, Malone took home a salary of $506,765 and $80,000 in bonus and incentive compensation.)
Both sides are back at the bargaining table this week, and the union hopes to make the case that in order to fulfill its mission, the YMCA has to treat its own workers better.
"The YMCA has the opportunity to lead the childcare industry," says Tahiti Hamer, a Head Start teacher at the Orr YMCA who says she makes $15.50 an hour, despite having a bachelor's degree in early-childhood education with a special certification in infants and toddlers. ​"Instead, they're lagging behind."
Be one of the first
Help kick off the new era of In These Times! Without a media that brings people together and creates a written record of the struggles of workers, their voices will be fragmented and forgotten.
The mission of In These Times is to be that written record, and to guide and grow those movements.
We have a lot of work ahead of us, and that work starts today. Early support is the most valuable support, and that's why we're asking you to pitch in now. If you are excited for this new era of In These Times, please make a donation today.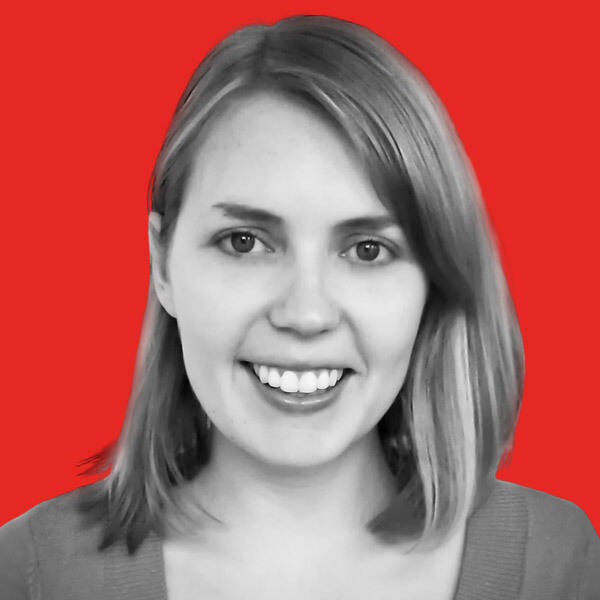 Rebecca Burns is an In These Times contributing editor and award-winning investigative reporter. Her work has appeared in Bloomberg, the Chicago Reader, ProPublica, The Intercept, and USA Today. Follow her on Twitter @rejburns.