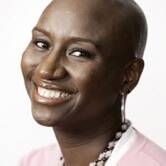 Named one of Ebony.com's ​
"
8
Dynamic Black Women Editors in New Media,"
Andrea Plaid
serves as a contributing editor at
The Feminist Wire
and a critic for Kirkus Review. She was the associate producer of renowned web series
Black Folk Don't
. Her commentary has appeared on MSNBC's Melissa Harris-Perry, Huffington Post Live, the
Chicago Tribune
, and the
Washington Post
. Plaid served as an associate editor of the award-winning race-and-pop-culture blog Racialicious, and her work on race, gender, sex, and sexuality has appeared, among other places, at
On The Issues
, Bitch​.com, and RH Reality Check.
Don't 'Arquette' Hillary Clinton
Will Clinton's 2016 campaign, like in 2008, be used to pit women and people of color against each other (as though the two don't overlap)?
What To Expect From New York's Black Feminist First Lady
Can we embrace Chirlane McCray without smothering her?
Help support this work
As a reader-supported, nonprofit publication, all of the journalism In These Times produces is made possible by readers like you. If you support this work, will you chip in $5 or more to help fund it?