Don't 'Arquette' Hillary Clinton
Will Clinton's 2016 campaign, like in 2008, be used to pit women and people of color against each other (as though the two don't overlap)?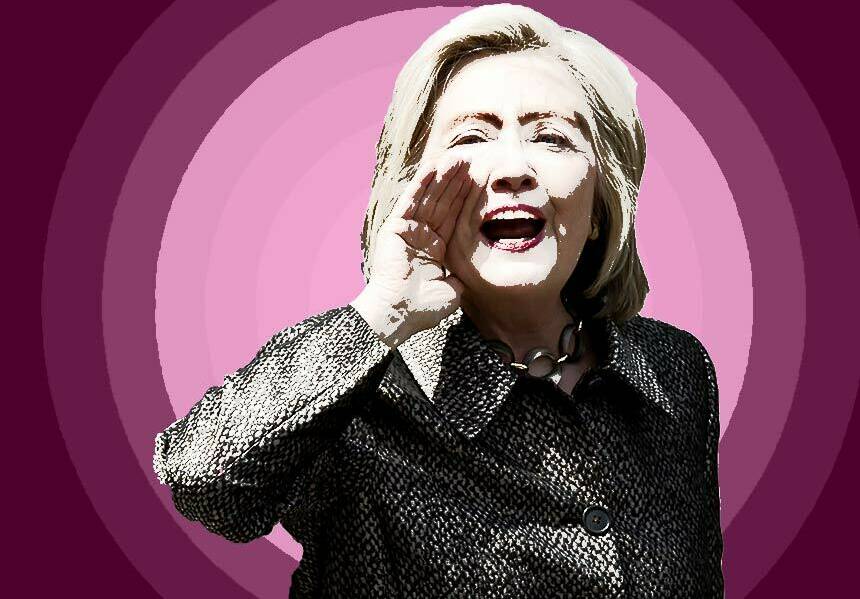 When Hillary Rod­ham Clin­ton announced her pres­i­den­tial run, I braced for an onslaught of ​"Arquet­ting." That term, coined by orga­niz­er Irna Lan­drum, entails ​"demand[ing] sup­port from a group based on ahis­tor­i­cal nar­ra­tives about civ­il rights," and was inspired by Patri­cia Arquette's mis­guid­ed pitch for wage equi­ty at this year's Oscars: ​"It's time for all the women in Amer­i­ca and all the men that love women, and all the gay peo­ple, and all the peo­ple of col­or that we've all fought for to fight for us now."
What­ev­er she intend­ed, Arquette's com­ments per­pet­u­at­ed a con­flict between white fem­i­nists and fem­i­nists of col­or over the mean­ing of gen­der equal­i­ty that dates to at least 1851, when Sojourn­er Truth gave her ​"Ain't I a Woman?" speech, coun­ter­ing white fem­i­nists' insis­tence that suf­frage and abo­li­tion­ism were sep­a­rate caus­es. More than a cen­tu­ry lat­er, the black fem­i­nists of the Com­ba­hee Riv­er Col­lec­tive expressed their ​"dis­il­lu­sion­ment" with both the ​"elit­ism" of the fem­i­nist move­ment and the sex­ism of the civ­il rights and Black Pow­er move­ments. And the term ​"repro­duc­tive jus­tice" was coined in 1994 because fem­i­nists of col­or felt that the ​"pro-choice" frame­work focused too nar­row­ly on indi­vid­ual access to birth con­trol and abor­tion while ignor­ing struc­tur­al inequities, like pover­ty, that lim­it women's repro­duc­tive options.
These are exam­ples of the need for inter­sec­tion­al fem­i­nism: a strug­gle for equal­i­ty that goes beyond just con­sid­er­ing ​"gen­der" and ​"women" to oth­er com­pli­cat­ing fac­tors, such as class and race.
Clinton's 2008 cam­paign, how­ev­er, was short on inter­sec­tion­al­i­ty and long on Arquet­ting. Her hus­band, Bill, accused then-can­di­date Barack Obama's cam­paign of ​"play­ing the race card" to under­cut African-Amer­i­can sup­port for Clin­ton. Fem­i­nist icons Glo­ria Steinem and Geral­dine Fer­raro assert­ed that Clinton's gen­der was a big­ger dis­ad­van­tage than Obama's race. It all left an indeli­bly bad mem­o­ry, and I braced myself for more of the same this time.
So far, I've seen no bla­tant Arquet­ting. Maybe that's because no one from either par­ty has emerged as seri­ous com­pe­ti­tion. Or it could be a lin­ger­ing effect of the jus­ti­fied blow­back against Arquette.
Clin­ton sup­port­ers, how­ev­er, have been guilti­er of a sub­tler lack of inter­sec­tion­al­i­ty in imply­ing that any­one who iden­ti­fies as fem­i­nist must get behind Clin­ton. The Nation her­ald­ed her ​"fem­i­nist fam­i­ly val­ues," and author Gail Shee­hy dubbed her ​"the right can­di­date for the fem­i­nist move­ment." The impli­ca­tion is that con­flu­ent fac­tors like race should receive no con­sid­er­a­tion. But Clinton's record, as doc­u­ment­ed by Kevin Young and Diana C. Sier­ra Becer­ra in the jour­nal Against the Cur­rent, would give any inter­sec­tion­al fem­i­nist pause:
She insists that abor­tion must remain ​'rare,' but has also helped deprive poor expect­ing par­ents of the finan­cial sup­port they would need to raise a child [through her sup­port for wel­fare reform in 1996]. … She has sup­port­ed the fur­ther mil­i­ta­riza­tion of the Mex­i­co bor­der and the arrest of undoc­u­ment­ed immi­grants, under­min­ing the repro­duc­tive rights of women who give birth in chains in deten­tion cen­ters before being deport­ed back to lives of pover­ty and violence.
New York lawyer and writer Car­olyn Edgar argues that Clin­ton ignores these con­cerns to her detri­ment. ​"It took a coali­tion of women of col­or to make up for the white women's vote that Oba­ma lost to Rom­ney," Edgar says. ​"So while I wouldn't say that white women aren't a pow­er­ful vot­ing bloc, I would say that they have to rec­og­nize they can't do it alone."
Edgar is opti­mistic that Clin­ton does rec­og­nize this, giv­en the addi­tion to her team of peo­ple like Maya Har­ris, a senior fel­low at the Cen­ter for Amer­i­can Progress who wrote an influ­en­tial paper on women of col­or as a vot­ing bloc. But to draw the sup­port of women of col­or and inter­sec­tion­al fem­i­nists, Clin­ton won't just have to avoid Arquet­ting; she will also have to find a way to address her less-than-inter­sec­tion­al record.
What­ev­er Clin­ton does, let's hope the Arquet­ting on her behalf remains at a min­i­mum. As the actor found out the hard way, it's a los­ing strat­e­gy for solidarity.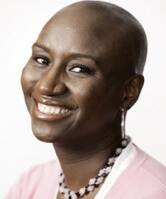 Named one of Ebony.com's ​
"
8
Dynam­ic Black Women Edi­tors in New Media,"
Andrea Plaid
serves as a con­tribut­ing edi­tor at
The Fem­i­nist Wire
and a crit­ic for Kirkus Review. She was the asso­ciate pro­duc­er of renowned web series
Black Folk Don't
. Her com­men­tary has appeared on MSNBC's Melis­sa Har­ris-Per­ry, Huff­in­g­ton Post Live, the
Chica­go Tri­bune
, and the
Wash­ing­ton Post
. Plaid served as an asso­ciate edi­tor of the award-win­ning race-and-pop-cul­ture blog Racia­li­cious, and her work on race, gen­der, sex, and sex­u­al­i­ty has appeared, among oth­er places, at
On The Issues
, Bitch​.com, and RH Real­i­ty Check.