150 Million Workers in India Just Staged the Largest Strike in History To Resist Neoliberalism
Trade union­ists in India staged a nation­wide strike last week that affect­ed key sec­tors of the nation's econ­o­my, includ­ing trans­porta­tion, health­care, finance, ener­gy, coal, steel, defense and edu­ca­tion. Orga­niz­ers report­ed­ly claimed that more than 150 mil­lion peo­ple took part and that it cost the econ­o­my some $2.5 bil­lion, mak­ing the strike the ​"world's largest."
Those num­bers could not be inde­pen­dent­ly con­firmed, but this much is clear: Work­ers are angry at the Indi­an gov­ern­ment and unwill­ing to accept its neolib­er­al eco­nom­ic agen­da with­out a fight.
Union lead­ers had asked for nego­ti­a­tions in March, and called the Sep­tem­ber 2 strike when gov­ern­ment offi­cials ignored them. On August 30, in a last-minute attempt to head off the strike, the gov­ern­ment pro­posed to increase the min­i­mum wage for unskilled work­ers employed by the cen­tral gov­ern­ment, from about $3.70 to $5.20 per day. The offer wasn't enough. Union lead­ers reject­ed the pro­pos­al, which didn't begin to address their broad­er, far-reach­ing agenda.
Unions have a 12-point ​"char­ter of demands" that includes not only high­er min­i­mum wages but bet­ter enforce­ment of labor laws, an end to pri­va­ti­za­tion of the pub­lic sec­tor, guar­an­teed pen­sions and social secu­ri­ty pro­tec­tions for all work­ers, and an end to for­eign invest­ment in India's rail­way, insur­ance and defense industries.
Tapan Sen, gen­er­al sec­re­tary of the Cen­tre of Indi­an Trade Unions, accused the gov­ern­ment of a ​"vile con­spir­a­cy" to pri­va­tize India's pub­lic sec­tor. ​"We have been putting for­ward our demands for the last five years," Sen said, accord­ing to Reuters. ​"But over the last year no min­is­ter has even met the trade unions."
The effects of the strike var­ied wide­ly from state to state and sec­tor to sec­tor across the nation. For exam­ple, the state of Ker­ala, which has a long tra­di­tion of sup­port­ing Com­mu­nist politi­cians, and where the state assem­bly is dom­i­nat­ed by the Left Demo­c­ra­t­ic Front, was almost com­plete­ly shut down. The state's chief min­is­ter, Pinarayi Vijayan, expressed sup­port for the strike on his Face­book page.
Across the nation, the trans­porta­tion and bank­ing sec­tors were par­tic­u­lar­ly affect­ed. In the state of Telan­gana, about 15,000 bank employ­ees par­tic­i­pat­ed in the strike and froze bank­ing oper­a­tions for the day. In the state of Tripu­ra, a news­pa­per report­ed, nor­mal life was ​"par­a­lyzed," and the ​"state cap­i­tal Agar­ta­la wore a desert­ed look with pub­lic trans­port vehi­cles stay­ing off the roads."
India has about 1.2 bil­lion peo­ple, or 17.5 per­cent of the world's pop­u­la­tion, and a work­force of about 500 mil­lion peo­ple. The Guardian report­ed that few­er than 4 per­cent of work­ers ​"come under labor pro­tec­tion," and that ​"pri­vate employ­ers who wish to dis­cour­age any kind of union­i­sa­tion are being active­ly encour­aged by the cen­tral gov­ern­ment," accord­ing to Jay­ati Ghosh, an econ­o­mist at Jawa­har­lal Nehru Uni­ver­si­ty in Delhi.
This unof­fi­cial cam­paign against orga­nized labor is tak­ing place with­in two rel­e­vant con­texts. One is the New Eco­nom­ic Pol­i­cy that India launched in 1991, an eco­nom­ic pro­gram in which it embraced neolib­er­al eco­nom­ic prin­ci­ples, includ­ing the dereg­u­la­tion of indus­try, the pri­va­ti­za­tion of the pub­lic sphere, low tar­iffs and cor­po­rate tax­es and a friend­ly envi­ron­ment for for­eign investment.
The sec­ond con­text is the rise of Naren­dra Modi, who became the nation's prime min­is­ter when his BJP par­ty swept into pow­er in the 2014 elections.
Modi's polit­i­cal suc­cess is root­ed in his rep­u­ta­tion for cre­at­ing a vibrant econ­o­my in the state of Gujarat, where he was chief min­is­ter from 2001 to 2014. As The Econ­o­mist not­ed in 2015, ​"Gujarat is rich­er, enjoys faster GDP growth and a greater inten­si­ty of jobs and indus­try than India as a whole." Specif­i­cal­ly, the state has 5 per­cent of the nation's pop­u­la­tion and 6 per­cent of its land mass, but it ​"accounts for 7.6 per­cent of its GDP, almost a tenth of its work­force, and 22 per­cent of its exports," The Econ­o­mist reported.
The ​"Gujarat mod­el," as it is some­times referred to, is a micro­cosm in which neolib­er­al prin­ci­ples reign. Modi is the vehi­cle for the broad appli­ca­tion of that mod­el to India as a whole — in the same way that Gov. Rick Per­ry, in his bids for the GOP pres­i­den­tial nom­i­na­tion, tout­ed the busi­ness-friend­ly cul­ture in Texas as the pre­scrip­tion for a vibrant Amer­i­can economy.
But the ​"Gujarat mod­el" falls apart under scruti­ny. The high rate of strong over­all eco­nom­ic growth dis­guis­es increas­ing dis­par­i­ties and inequal­i­ties. In a 2014 arti­cle in the Indi­an mag­a­zine Front­line, for exam­ple, two schol­ars not­ed that Gujarat ranked ninth in an index of human devel­op­ment among Indi­an states. Specif­i­cal­ly, near­ly 52 per­cent of chil­dren were under­nour­ished — an increase from the ear­ly 1990s. And the lit­er­a­cy rate for chil­dren above the age of 6, although high­er than the nation­al aver­age, actu­al­ly declined between 1999 and 2008.
The schol­ars con­clud­ed that ​"the mud­dled and selec­tive pre­sen­ta­tion of facts in the main­stream media on Gujarat, which does not high­light the fail­ure of the Gujarat gov­ern­ment to pro­vide basic needs and the wel­fare require­ments of the poor, has helped to project the Gujarat mod­el as an ​'alter­na­tive' for India."
As in the Unit­ed States and across the globe, the suc­cess of the neolib­er­al project in India has pri­mar­i­ly meant more wealth for the wealthy — and false promis­es of trick­le-down ben­e­fits to work­ers. Last week's strike was one con­cen­trat­ed protest against the relent­less march of that project. Whether momen­tum from the strike can be lever­aged into a more durable and broad-based move­ment, and how the move­ment can expose and over­come the myths of the Gujarat mod­el, remains to be seen.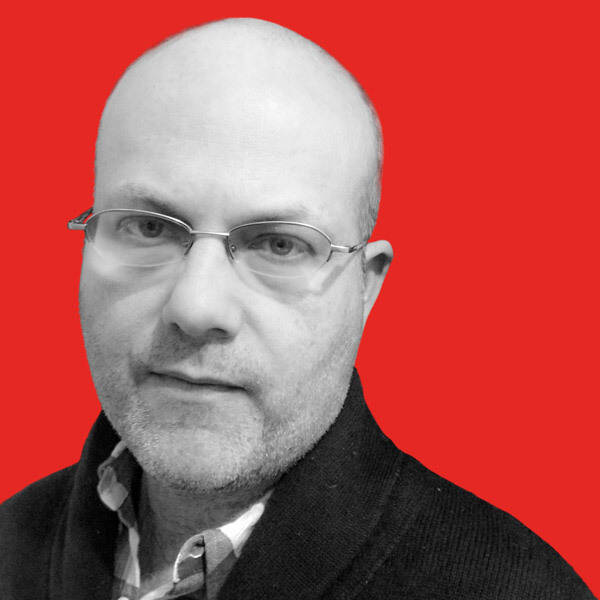 Theo Ander­son
is an In These Times con­tribut­ing writer. He has a Ph.D. in mod­ern U.S. his­to­ry from Yale and writes on the intel­lec­tu­al and reli­gious his­to­ry of con­ser­vatism and pro­gres­sivism in the Unit­ed States. Fol­low him on Twit­ter @Theoanderson
7
.