Why We Should Believe Campaign Promises
Candidates may not truly believe everything they say. But we can get them to follow through on it anyway.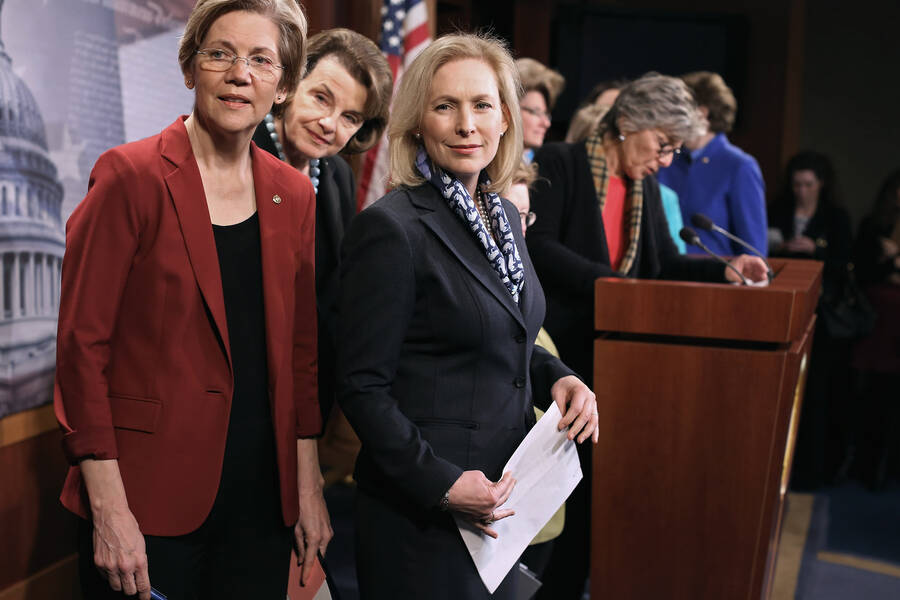 This piece is in response to ​"Lots of Pres­i­den­tial Can­di­dates Talk a Good Talk. Look at Their Records Instead."
It's easy to be cynical about candidate platforms and speeches, yet the evidence suggests that political promises usually are not hollow.
Suc­cess­ful politi­cians take posi­tions that peo­ple and move­ments orga­nize around and get out the vote for. But it's not always clear which posi­tions are root­ed in con­vic­tion and which are a mat­ter of cal­cu­la­tion. Does it matter?
This ques­tion is rel­e­vant today, since many of the Democ­rats plan­ning a pres­i­den­tial bid have been out of sync with the party's pro­gres­sive base on a range of issues. Sen. Kirsten Gilli­brand (D‑N.Y.), for instance, is busy dis­tanc­ing her­self from her­self on immi­gra­tion, cir­ca 2008, when she called for Eng­lish to be the offi­cial nation­al lan­guage and for ​"the removal of ille­gal aliens by expand­ing deten­tion capac­i­ty." Those posi­tions ​"cer­tain­ly weren't empa­thet­ic and they were not kind," Gilli­brand said recently.
And Sen. Eliz­a­beth War­ren (D‑Mass.) has been an aggres­sive for­eign pol­i­cy hawk on Iran and Israel, once claim­ing that the first respon­si­bil­i­ty of Con­gress is ​"to pro­tect Amer­i­cans from ter­ror­ism." But War­ren has recent­ly tried to shift left, giv­ing a speech that called for end­ing the war in Afghanistan and the scal­ing back of U.S. mil­i­tary commitments.
Their records in these realms are sig­nif­i­cant red flags. In truth, though, there are plen­ty of dis­ap­point­ments in the records of all the major can­di­dates. Sen. Kamala Har­ris (D‑Calif.) has been grilled for her time as California's attor­ney gen­er­al dur­ing its peak ​"tough on crime" years, when she resist­ed the release of pris­on­ers to relieve over­crowd­ing. And, although Sen. Bernie Sanders (I‑Vt.) favors cut­ting the mil­i­tary bud­get, he faith­ful­ly sup­ports the F‑35 jet pro­gram, a tril­lion-dol­lar sink­hole of waste and cor­rup­tion that cre­ates jobs for Vermont.
No can­di­date is per­fect, and it is a win worth cel­e­brat­ing when erst­while hawks and cen­trists like War­ren and Gilli­brand tack left­ward in order to gal­va­nize move­ments and com­pete in elec­tions. Ideas must be debat­ed and tak­en seri­ous­ly before they can be trans­lat­ed into pol­i­cy. But can we trust politi­cians when they claim, con­ve­nient­ly, to see the light?
The ques­tion has a qua­si-reli­gious under­tone, as if trust should be reserved for the tru­ly redeemed. But this is pol­i­tics, not reli­gion. It's about pow­er, not purity.
It's easy to be cyn­i­cal about can­di­date plat­forms and speech­es, yet the evi­dence sug­gests that polit­i­cal promis­es usu­al­ly are not hol­low. They actu­al­ly do guide what politi­cians do (or attempt to do) with their power.
And that's one rea­son the recent rush to the left among the Demo­c­ra­t­ic can­di­dates is so impor­tant. It may be strict­ly rhetor­i­cal, giv­en that the par­ty is out of pow­er (except in the House). But it puts them on the record, cre­ates a basis for account­abil­i­ty and shapes their pri­or­i­ties. We should trust their left­ward shifts if we under­stand trust as some­thing pro­vi­sion­al­ly grant­ed. Our goal isn't to dis­cern the puri­ty of hearts, but to choose the can­di­date most like­ly to pri­or­i­tize and actu­al­ly push through a broad and aggres­sive agenda.
That can­di­date isn't nec­es­sar­i­ly the one with the most con­sis­tent record. To cite an exam­ple from the oth­er side, Don­ald Trump's late-life con­ver­sion on the abor­tion issue is deeply sus­pi­cious. Yet he couldn't be more servile to the pri­or­i­ties of anti­choice con­ser­v­a­tives. And by stack­ing the courts with far-right judges, he is serv­ing their inter­ests very well.
The pol­i­tics of abor­tion is, in fact, exhib­it A in the case for prag­ma­tism. In the late 1970s, it was becom­ing the con­ser­v­a­tive movement's most potent orga­niz­ing weapon— what Medicare for All is right now for pro­gres­sives. But the GOP's pres­i­den­tial can­di­date in 1980, Ronald Rea­gan, had a less-than-trust­wor­thy record on the issue. He signed a bill in 1967, as gov­er­nor of Cal­i­for­nia, that expand­ed abor­tion rights, and he nev­er showed much per­son­al com­mit­ment to evan­gel­i­cal Christianity.
But oppo­si­tion to abor­tion was a key part of Reagan's 1980 cam­paign (and sub­se­quent pres­i­den­cy), and social con­ser­v­a­tives gave him their enthu­si­as­tic support.
The pay­off? Rea­gan became the most effec­tive tool in the last half cen­tu­ry for advanc­ing not just anti­choice pol­i­tics, but the whole right-wing agen­da. He built the movement's pow­er, and vice ver­sa, with con­se­quences that are still unfold­ing: hol­lowed­out unions, off-the-charts inequal­i­ty, a shrink­ing pub­lic sphere and nar­row­ing repro­duc­tive rights.
What was tru­ly in Reagan's heart in the late 1970s, when he court­ed social con­ser­v­a­tives? Was he moti­vat­ed by gen­uine anti­choice zeal, or just a need for the votes and orga­niz­ing pow­er that the move­ment could deliver?
We will nev­er know. Does it real­ly matter?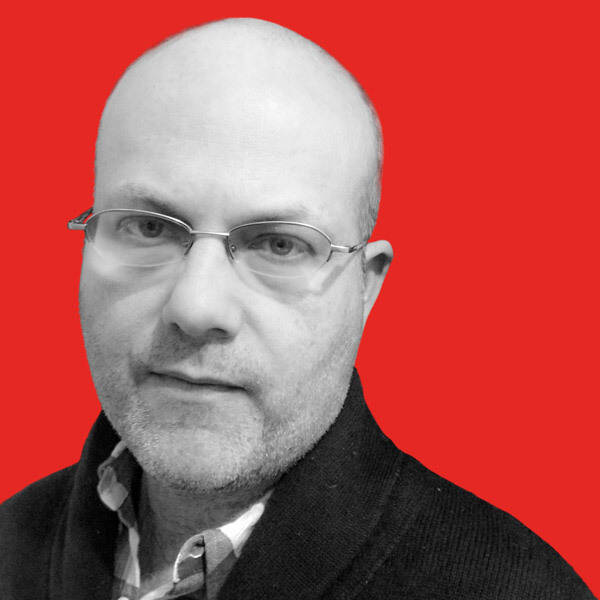 Theo Ander­son
is an In These Times con­tribut­ing writer. He has a Ph.D. in mod­ern U.S. his­to­ry from Yale and writes on the intel­lec­tu­al and reli­gious his­to­ry of con­ser­vatism and pro­gres­sivism in the Unit­ed States. Fol­low him on Twit­ter @Theoanderson
7
.