EXCLUSIVE: 19.7 Million Finance and Insurance Workers Subject to Political Lobbying By Their Bosses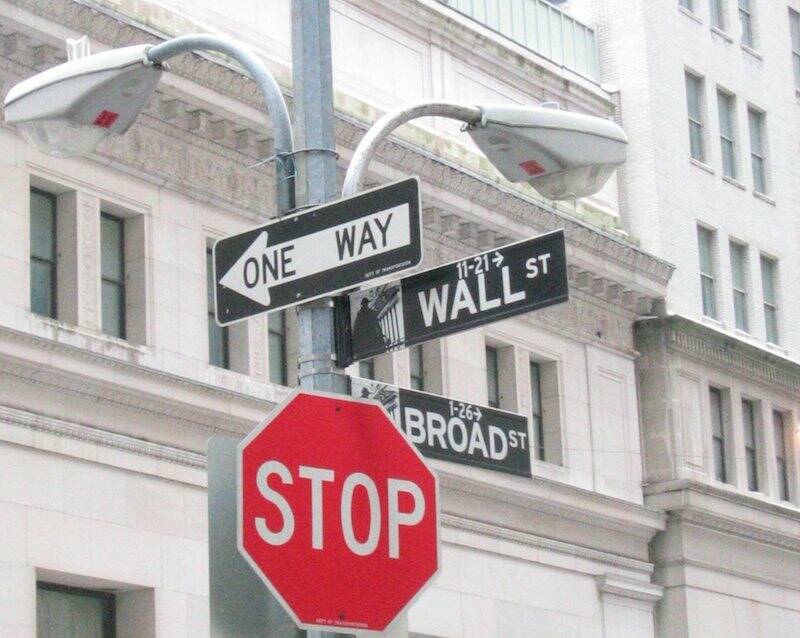 A slideshow marked ​"confidential," obtained by In These Times, sheds light on which American workers are being fed political information by their bosses in coordination with the Business-Industry Political Action Committee (BIPAC).
The Washington, D.C.-based organization functions both as a PAC and a source of ​"tools and technologies" for businesses to ​"educate" their workers about political issues and candidates. Its network has exploded in recent years to encompass 7,000 businesses and trade associations across the United States, comprising 25 million — or more than one-fifth — of the nation's private-sector employees.
The document shows that, as of last year, employees in the finance and insurance sectors accounted for a stunning 19.7 million of those stored in BIPAC's system.
Although BIPAC does not publicly link to it, the slideshow was discoverable on Bipac​.net​'s server as of October 31 through a targeted keyword search on Google. (The document appears to have been since removed.)
BIPAC declined to comment on the document, stating that the slides ​"are clearly marked ​'BIPAC Confidential and Proprietary — Not to be shared with any third party' therefore we will not be commenting explicitly on the slides themselves." BIPAC spokesperson Jason Langsner added in an email that ​"just like Google or Apple wouldn't divulge any of their trade secrets — that wrongly were shared — neither will BIPAC."
BIPAC is nominally non-partisan, but aims to promote free enterprise and shows a strong preference for Republican candidates.
Often BIPAC builds sites for companies that bear little or no indication of involvement by an outside political group (for example, ConocoPhillips's and Cintas's political engagement websites). Many come complete with ​"action alerts" that encourage employees to write letters to members of Congress on issues related to their industry.
In a statement for an Investigative Fund-supported Slate article I wrote about BIPAC last month, Greg Casey, BIPAC's chief executive officer, said that in the 2012 election cycle alone, BIPAC generated nearly 2 million letters from employees to policymakers. The slideshow reveals that the largest two categories these letters concerned were ​"regulation" and ​"healthcare."
These subjects square with the top two employment sectors in BIPAC's network — finance and insurance — given that insurance companies exerted tremendous political influence over the shape and implementation of President Obama's healthcare reform bill, while Wall Street has fiercely opposed regulations meant to protect everyday consumers and ensure the stability of the U.S. economy.
A National Restaurant Association ​"Action Alert Sample" also found on BIPAC's server, apparently aimed at the Senate's 2010 crafting of the Affordable Care Act, urges people to write their senators to argue for small businesses and part-time workers to be exempted from the ACA. Both of these policy preferences were ultimately adopted in the final version of the healthcare reform law.
In the 2014 election cycle, BIPAC claims to have facilitated the sending of ​"3 million grassroots letters to policymakers by private-sector employees," according to Langsner, the BIPAC spokesperson. The exact content of these letters is unclear, but BIPAC's publicly available material contains some clues. On a BIPAC-hosted site, the fast-food giant Wendy's asks visitors to write letters to their legislators about the ​"misguided" current proposal to raise the minimum wage to $10.10 an hour.
In a video uploaded to YouTube by the Pennsylvania Business Council, Melissa Craig, identified as BIPAC's VP of Advocacy, suggests that many workers do not understand the complex world of politics and might benefit from political education from their bosses. ​"Educate them on what is affecting their day-to-day jobs and lives because they don't understand it," Craig said. ​"Often we'll think that they do. But they'll just hear, you know, all of the chatter going on there about social issues, and they don't understand it."
More images from BIPAC's slideshow:
Spencer Woodman
is a journalist based in New York. He has written on labor for
The Nation
and
The Guardian
.You can follow him on Twitter at
@spencerwoodman
and reach him via email at Contactspencerwoodman@​gmail.​com.