New Survey Reports Uber Drivers Are Investing Big in the Company But Get Little Stability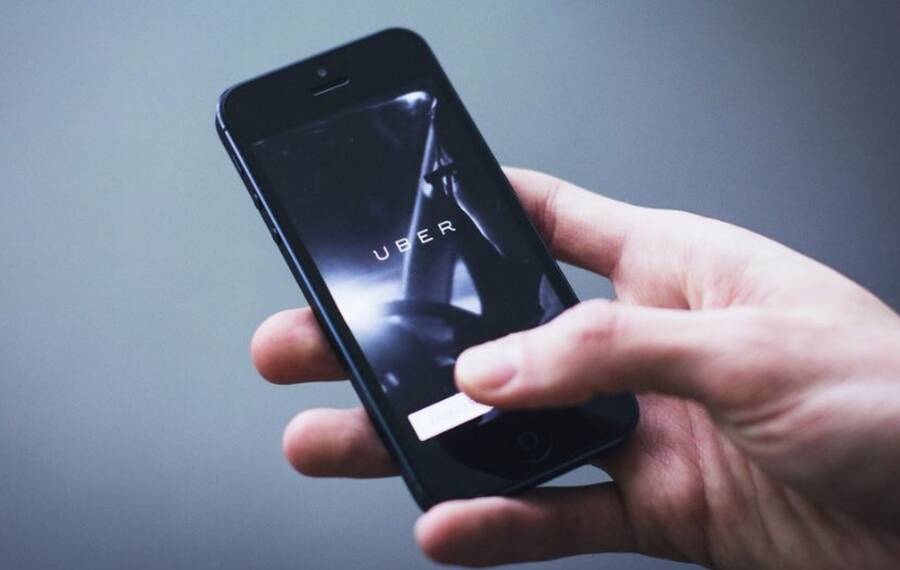 Don Creery had been dri­ving for Uber in Seat­tle for sev­er­al months when in May 2014 the clutch wore out on his Kia Soul. A for­mer music teacher, Creery had enjoyed his work for Uber and said he made enough to live com­fort­ably. So, antic­i­pat­ing much more dri­ving in the future, he took out a $10,000 loan to pur­chase a brand new Soul with an auto­mat­ic trans­mis­sion — a smart invest­ment, he judged, for his career as an Uber driver.
"I nev­er go into debt," Creery told me, ​"but this seemed total­ly logical."
Ini­tial­ly, every­thing went accord­ing to plan. But soon, Uber would cut the rates it charges cus­tomers for rides, effec­tive­ly slash­ing the wages of its dri­vers. The move trig­gered protests and caused Creery to sud­den­ly sec­ond-guess the wis­dom of his choice to take out the loan.
"It all of a sud­den went from being a good deci­sion to being a bad one," Creery says. ​"Before that rate cut, it was a mid­dle-class job as far as mon­ey goes, and now it's not. It's a low­er-class job or in some instances a des­per­ate-class job.
Creery's expe­ri­ence is not entire­ly unique, accord­ing to a sur­vey of hun­dreds of Uber Dri­vers across the coun­try that is being released today. Con­duct­ed by the Part­ner­ship for Work­ing Fam­i­lies and Cowork​er​.org, an online plat­form meant to gen­er­ate work­er cam­paigns, the sur­vey polled more than 300 Uber dri­vers between March and May of this year and found that a major­i­ty of them have, like Creery, made sig­nif­i­cant per­son­al invest­ments for their future with the ser­vice. Fifty-sev­en per­cent of Uber dri­vers have ​"have bought, leased, or made sub­stan­tial invest­ments in vehi­cles to dri­ve for Uber," accord­ing to the report.
Despite hav­ing tak­en on risk to main­tain their free­lance career with Uber, only 23 per­cent of the dri­vers polled see dri­ving for the ride-hail­ing app as a source of sta­ble income.
"Anec­do­tal­ly both in and out­side the sur­vey, we have heard from dri­vers who were strug­gling to make pay­ments on cars that they have pur­chased to dri­ve with Uber," says Mari­ah Mont­gomery, the Future of Work Strate­gist for The Part­ner­ship for Work­ing Fam­i­lies. ​"These dri­vers are invest­ing sub­stan­tial funds to be able to drive."
These results appear in ten­sion with sur­vey data that Uber has tout­ed as prov­ing that dri­vers most often do not rely on the ser­vice as their only source of income but see it instead as a con­ve­nient, high­ly flex­i­ble way to sup­ple­ment their exist­ing work. ​"Uber Fits Around Dri­vers' Lives, Not The Oth­er Way Around," the com­pa­ny declared last year, refer­ring to a sur­vey that states that 88 per­cent of Uber dri­vers polled start­ed ​"dri­ving for Uber because it fits their life well, not because it was their only option."
Today's sur­vey, which includ­ed dri­vers who had pre­vi­ous­ly used cowork​er​.org, found that the vast major­i­ty (80 per­cent) of dri­vers polled iden­ti­fied their wages as a top pri­or­i­ty and sup­port rais­ing fares. In recent months, Uber has slashed fares in cities across the coun­try, argu­ing that the fee reduc­tion will actu­al­ly ben­e­fit work­ers due to a result­ing increase in cus­tomer demand. ​"This sur­vey sug­gests that dri­vers don't nec­es­sar­i­ly agree," says Montgomery.
Per­haps in response to such issues, 70 per­cent of the sur­veyed Uber dri­vers — who are inde­pen­dent con­trac­tors with no shared set­ting to nat­u­ral­ly meet each oth­er — said they were inter­est­ed in con­nect­ing with one anoth­er to com­mu­ni­cate about things like max­i­miz­ing earn­ings, shar­ing infor­ma­tion and form­ing dri­vers' associations.
In response to a request from In These Times, Uber did not com­ment on the study's findings.
Today's sur­vey also states that it found anec­do­tal evi­dence that, after Uber's announce­ment in April that it will offi­cial­ly con­done dri­vers receiv­ing tips, the free­lancer respon­dents want the com­pa­ny to go fur­ther in facil­i­tat­ing such trans­ac­tions. Name­ly, there is no option in the app through which cus­tomers can pay a tip via cred­it card. ​"Although the sur­vey did not specif­i­cal­ly ask Uber dri­vers about tips, many dri­vers wrote in that they would like an option for rid­ers to pro­vide tips with­in the app, like Lyft," accord­ing to the report released today. ​"One dri­ver wrote: ​'Please put a place [in the app] where peo­ple can tip. Peo­ple want to tip me all the time but do not have cash.'"
The survey's release coin­cides with a hear­ing today where a fed­er­al judge in San Fran­cis­co will weigh whether or not to accept a pro­posed set­tle­ment in one of the most high-pro­file legal actions dri­vers have brought against Uber. In April, the com­pa­ny agreed to pay $100 mil­lion to set­tle two class action law­suits that alleged the ride-hail­ing ser­vice had wrong­ful­ly clas­si­fied its dri­vers in Cal­i­for­nia and Mass­a­chu­setts as inde­pen­dent con­trac­tors and thus denied them the rights and ben­e­fits of full-employ­ee status.
The pro­posed set­tle­ment infu­ri­at­ed some dri­vers and advo­cates, not only because of what appeared to many as a pal­try sum for a com­pa­ny val­ued in the tens of bil­lions of dol­lars, but also because its terms appeared to have the effect of help­ing cement in place Uber dri­vers' sta­tus as inde­pen­dent con­trac­tors, the very issue many dri­vers have most fierce­ly protested.
As inde­pen­dent con­trac­tors, Uber dri­vers are respon­si­ble for pay­ing for their own cars, vehi­cle repairs, tolls, gas and oth­er inputs nec­es­sary for the job. Dri­vers like Creery, who also sells rides for Lyft and is a leader of an Uber dri­ver asso­ci­a­tion in Seat­tle, say that being on the hook for such expens­es, includ­ing inter­est pay­ments for auto invest­ments, means the job hard­ly pays a liv­ing wage.
Dri­vers' own finan­cial bor­row­ing to pay for their vehi­cles is part of what has pro­pelled Uber's rapid glob­al expan­sion. This week, Bloomberg News pub­lished a look into Uber's Xchange pro­gram, which offers vehi­cle leas­es at sub­prime rates for would-be dri­vers with poor cred­it his­to­ry — peo­ple who often would not oth­er­wise be able to dri­ve for the com­pa­ny. Uber says that Xchange and oth­er financ­ing pro­grams will expand its fleet by 100,000 in com­ing years.
The com­pa­ny says that Xchange offers a high degree of flex­i­bil­i­ty by allow­ing dri­vers to walk away from a lease at any point after the first month. But sev­er­al Uber dri­vers expressed dis­plea­sure with the arrange­ment. One dri­ver told Bloomberg that, like Creer, he could hard­ly keep up on his vehi­cle pay­ments after one of Uber's rate cuts.
"It got to the point that I would dri­ve just to meet my pay­ment," the dri­ver said. ​"If you were short on your pay­ment for a week it would roll onto the pay­ment for next week. It starts adding up."
Spencer Wood­man
is a jour­nal­ist based in New York. He has writ­ten on labor for
The Nation
and
The Guardian
.You can fol­low him on Twit­ter at
@spencerwoodman
and reach him via email at Contactspencerwoodman@​gmail.​com.