WASHINGTON, DC – The baseball stadium for the Washington Nationals may have received $693 million in public financing for its construction, but union organizers learned this past Labor Day weekend that doesn't mean its public property. On Saturday, 17 union organizers with IAM District 4 attended the game, wearing t‑shirts that encouraged Nationals Park's 341 guest service workers to vote ​"Yes" in an upcoming union election. They claim security kicked them out for wearing the shirts. Two days later on Labor Day itself, another 4 union organizers wearing similar t‑shirts were also kicked out.
​"We were told that our shirts were offensive and escorted out of the ballpark," says IAM District 4 union organizer Joe Flanders. ​"We weren't even talking to anyone, we were just wearing our shirts so that workers knew they had support."
The Washington Nationals dispute Flanders' version of events.
​"A few individuals who identified themselves as being with an organized group called IAM were asked to leave Nationals Park for violating multiple guest conduct policies, including soliciting persons inside the ballpark, taking unauthorized surveys inside the ballpark, engaging in unauthorized commercial activities inside the ballpark, disruptive behavior, [and] non-compliance with requests from authorized ballpark staff, security, and on-site police," says Washington Nationals spokeswoman Lara Potter. ​"Such activities are prohibited within the ballpark, consistent with policies established by most professional sports facilities. Citizens wishing to engage in expressive conduct and/​or unauthorized commercial activities may do so only outside of Nationals Park ticketed areas."
IAM is currently attempting to organize the guest service workers. The union claims the workers are upset about making only $11 an hour with no benefits, as well as unhappy that workers who speak up to management are denied work assignments. Those workers approached IAM, and an election to decide whether to join the union is scheduled for September 6 and 7.
Sporting the best record in baseball, the Washington Nationals have seen record attendance and revenue this season, but that hasn't stopped the team's management from moving quickly to suppress the union drive. They have hired the law firm of Hogan Lovells to combat the drive, and have made ballpark workers attend captive anti-union meetings. Management has also forbid workers from talking to fans about the organizing drive at the ballpark.
On Tuesday night, I asked one worker about the upcoming election and he quickly threw up his hands and backed away from me dramatically, saying he wasn't allowed to talk about it at the ballpark. Another worker at the ballpark told me,"I can't discuss this, but I like working here tremendously." IAM's Flanders says he's had similar experiences when trying to organize workers at the ballpark.
​"They don't want to talk inside of the shop because they are being watched. There are cameras at the ballpark on you for everything you do," says Flanders. ​"You can't make a move on there without being on video."
Beyond management's interference, the union has an uphill battle in winning the election. Many of the guest service workers who collect tickets and usher people to their seats are retirees on pensions or Social Security. It is merely a part-time job for them, and they enjoy coming to the ballpark to watch some of the games; the $11 an hour is simply icing on the cake.
Later on Tuesday evening, I approached a worker and started discussing the union drive. After I told him that I was a member of Communication Workers of America's Newspaper Guild affiliate, he mentioned he was a CWA member in Virginia. Now retired, he had previously worked at Lucent and said that, despite his retirement, he still maintained his CWA membership.
​"We got things good," said the worker. ​"We were striking every three years, it seemed like. Man, we had some real power".
When I asked him about the upcoming election at the ballpark, he told me he was planning to vote against the union.
​"It's a part-time job. I just come here to the ballpark to watch the game and harass the fans," said the worker laughing. ​"I don't want to pay union dues. Most of the people here are retired."
With the Washington Nationals' union-busting and the lack of desire among part-time employees to unionize, it appears as if IAM is already down 0 – 2 in the count. They'll find out Friday whether it's strike three.
Support this work
Reader donations, many as small as just $5, are what fund the work of writers like this—and keep our content free and accessible to everyone. If you support this work, will chip in to help fund it?

It only takes a minute to donate. Click here to make a tax-deductible donation.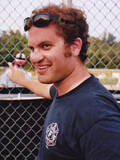 Help support this work
As a reader-supported, nonprofit publication, all of the journalism In These Times produces is made possible by readers like you. If you support this work, will you chip in $5 or more to help fund it?