Eight Arrested as Activists March in Chicago To Protest Trump's Budget
The president's budget calls for deep cuts to a wide range of federal programs and departments.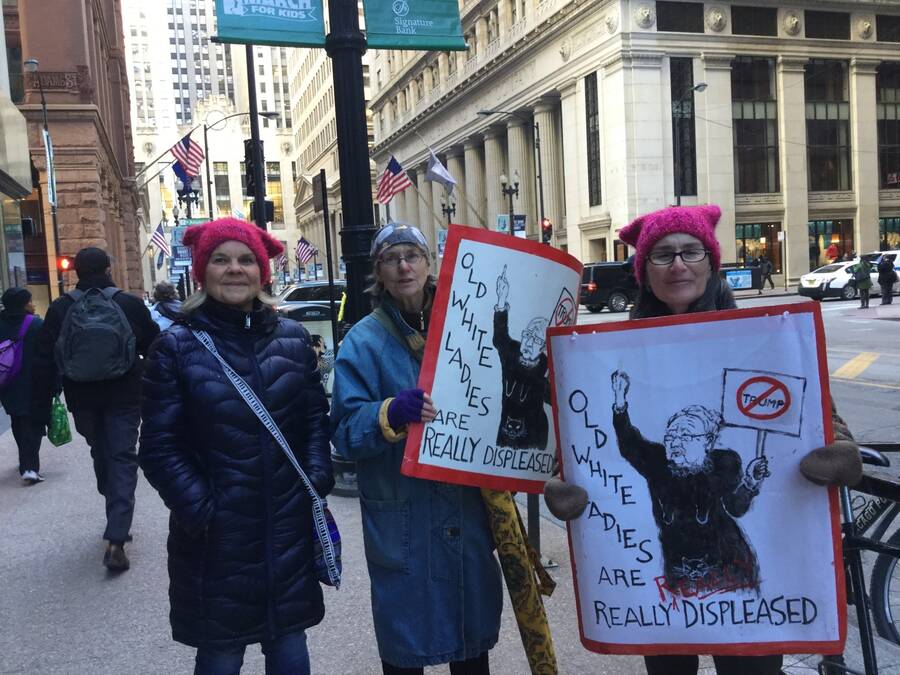 Blow­back from Don­ald Trump's fed­er­al bud­get pro­pos­al swept through the streets of down­town Chica­go on Tues­day, as a group of about 200 activists marched to the Bank of Amer­i­ca build­ing where a trustee of the Her­itage Foun­da­tion, Antho­ny Sal­i­ba, has offices.
'We are witnessing a number of people being arrested because they are disturbed, fearful and angry about the cuts that the Heritage Foundation and by proxy, President Trump, hope to impose on our communities.'
Her­itage was a key play­er in cre­at­ing Trump's first bud­get, released ear­ly last week. It calls for deep cuts to, or the elim­i­na­tion of, a wide range of fed­er­al pro­grams and depart­ments. For exam­ple, it would cut the Envi­ron­men­tal Pro­tec­tion Agency by near­ly a third, and it would gut fed­er­al fund­ing for the arts. In These Times spot­lights the Trump bud­get, and the role of the Her­itage Foun­da­tion in cre­at­ing it, in the cur­rent issue.
Eight peo­ple were arrest­ed and charged with crim­i­nal tres­pass­ing at the ral­ly, which focused on pro­posed cuts to the Hous­ing and Urban Devel­op­ment agency. Its bud­get would be cut by 13 per­cent, mean­ing ​"a loss of over $190 mil­lion in fund­ing that helps pre­vent peo­ple from liv­ing on the streets," accord­ing to Fair Econ­o­my Illi­nois, a statewide alliance that works to lim­it the pow­er of cor­po­ra­tions, pro­mote the com­mon good and advance envi­ron­men­tal jus­tice. The group esti­mates that the cuts would push more than 10,000 low-income, elder­ly house­holds to lose their homes in Illi­nois, alone. The cuts would also mean a loss of more than 6,000 jobs in the state and near­ly 124,000 jobs nationwide.
"We are wit­ness­ing a num­ber of peo­ple being arrest­ed because they are dis­turbed, fear­ful and angry about the cuts that the Her­itage Foun­da­tion and by proxy, Pres­i­dent Trump, hope to impose on our com­mu­ni­ties," said Kevin McLemore, pas­tor of Epiphany Unit­ed Church of Christ in Chica­go, who spoke at the ral­ly. ​"Antho­ny Sal­i­ba, as a board mem­ber of the Her­itage Foun­da­tion, we are call­ing on you to stop advanc­ing these destruc­tive pro­pos­als, which will increase home­less­ness across our city, state and country."
Sal­i­ba is a Chica­go-based options trad­er and the founder of Sal­i­ba Ven­ture Man­age­ment. The ral­ly, which was one in a series of week­ly ​"Resist Trump Tues­day" march­es, was orga­nized by Fair Econ­o­my Illi­nois and the Jane Addams Senior Cau­cus—a mul­tira­cial orga­ni­za­tion that works to fos­ter eco­nom­ic, racial, and social jus­tice for seniors and their communities.
Most of Trump's more rad­i­cal pro­pos­als have lit­tle chance of being enact­ed, but the bud­get sig­nals his pri­or­i­ties and reflects the influ­ence of hard-right con­ser­v­a­tives with­in his admin­is­tra­tion. For decades, Her­itage has been at the fore­front of push­ing for deep cuts to fed­er­al spend­ing, espe­cial­ly in the realms of envi­ron­men­tal and work­er pro­tec­tions and pro­grams that assist the poor.
"This blue­print [Heritage's Blue­print for Bal­ance] almost com­plete­ly mir­rors Trump's pro­posed $6 bil­lion cuts to HUD in his bud­get pro­pos­al," said Don Bell, a mem­ber of the Jane Addams Senior Cau­cus. ​"Cuts that will make peo­ple home­less, deny peo­ple impor­tant ser­vices and con­tin­ue to line devel­op­ers' pock­ets. We are here because we know that Trump is a pup­pet of the Her­itage Foundation's cor­po­rate agenda."
"They gath­er mil­lions of dol­lars to sup­port mil­lion­aires mak­ing more mon­ey at our expense," said Susan Fried­man, who march­es every Tues­day with two friends she met at the first ral­ly in Jan­u­ary. Fried­man said that they plan to con­tin­ue doing their part to expose Trump's agen­da and shame the administration's allies.
"When peo­ple don't lis­ten to you, some­times you have to take action," she said. ​"But the oth­er thing is, when you do take action and a min­is­ter gets arrest­ed, or what­ev­er, and peo­ple don't pay atten­tion, you go: ​'What oth­er action do I need to take?'"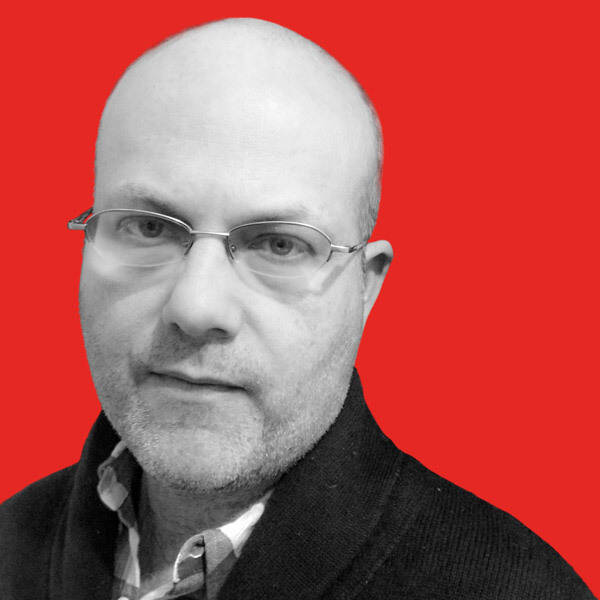 Theo Ander­son
is an In These Times con­tribut­ing writer. He has a Ph.D. in mod­ern U.S. his­to­ry from Yale and writes on the intel­lec­tu­al and reli­gious his­to­ry of con­ser­vatism and pro­gres­sivism in the Unit­ed States. Fol­low him on Twit­ter @Theoanderson
7
.