A New Economic Model for the South: Ditch Corporate Welfare and Fund Agricultural Co-ops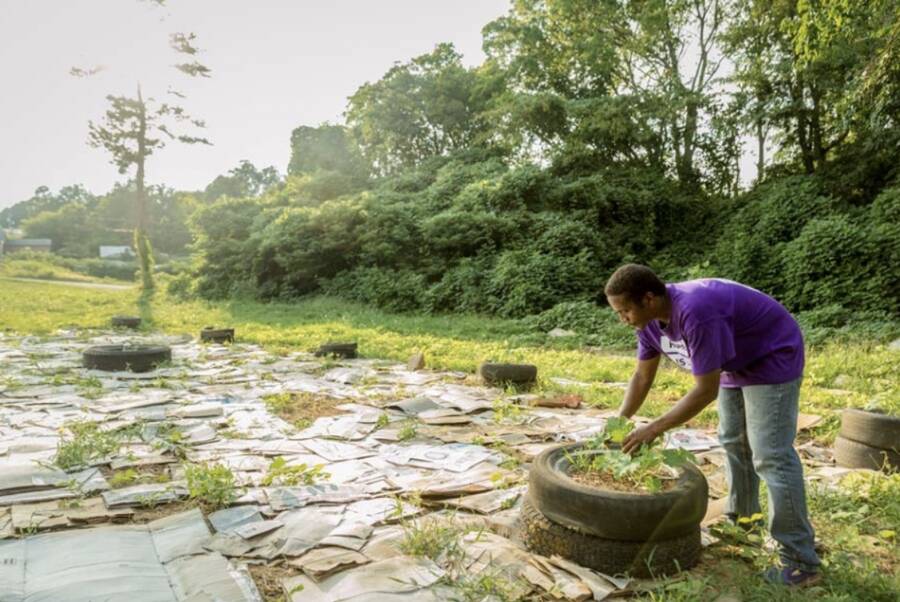 A set of sta­tis­tics from a new report pro­vides a win­dow into how mis­placed eco­nom­ic pri­or­i­ties per­pet­u­ate pover­ty in the rur­al South.
Since open­ing a plant in Can­ton, Mis­sis­sip­pi 15 years ago, auto man­u­fac­tur­er Nis­san has been award­ed at least $1.3 bil­lion in tax subsidies.
Mean­while, since 2010, small and coop­er­a­tive farm­ers across Alaba­ma, Geor­gia and Mis­sis­sip­pi have received just $2.3 mil­lion from the US Depart­ment of Agriculture's (USDA) Rur­al Busi­ness Enter­prise Grant Pro­gram, their pri­ma­ry source of eco­nom­ic support.
A report from the Insti­tute for Pol­i­cy Stud­ies, titled ​"Agri­cul­tur­al Coop­er­a­tives: Oppor­tu­ni­ties and Chal­lenges for African-Amer­i­can Women in the South," makes the case that redi­rect­ing gov­ern­men­tal sup­port from cor­po­rate wel­fare to agri­cul­tur­al co-ops could pro­vide an alter­na­tive vision for eco­nom­ic devel­op­ment in the South.
Despite promis­es made when they open shop in the South, com­pa­nies like Nis­san often fall short when it comes to pro­vid­ing safe, liv­ing-wage jobs in the pre­dom­i­nant­ly African-Amer­i­can com­mu­ni­ties where they oper­ate. And the enor­mous sub­si­dies they receive end up, direct­ly or indi­rect­ly, starv­ing alter­na­tive mod­els that could actu­al­ly sup­port the health and eco­nom­ic pros­per­i­ty of rur­al com­mu­ni­ties across the South.
The report focus­es on the region known as the Black Belt, named for its fer­tile soil, where mas­sive agri­cul­tur­al pro­duc­tion was built on the backs of enslaved Africans. Today, many rur­al coun­ties in the Black Belt are home to large African-Amer­i­can com­mu­ni­ties, and most jobs in the region con­tin­ue to be in the agri­cul­tur­al or low-wage ser­vice sectors.
The region also has among the high­est pover­ty rates in the nation. More than a quar­ter of African-Amer­i­can women in the South live below the pover­ty line. In rur­al Alaba­ma, Geor­gia and Mis­sis­sip­pi, that num­ber can be as high as 61 per­cent among African-Amer­i­can mothers.
More than 200 Black-owned co-ops in the South have been estab­lished in the past 25 years, accord­ing to the report. Giv­en greater sup­port and fund­ing, it argues, this mod­el could help alle­vi­ate pover­ty, as well as wide­spread health prob­lems such as dia­betes and mal­nu­tri­tion in rur­al Black com­mu­ni­ties. More than 15 per­cent of African-Amer­i­can women liv­ing in the South have dia­betes. Expand­ing agri­cul­tur­al co-ops has the poten­tial to pro­vide income secu­ri­ty and access to healthy foods for entire fam­i­lies and com­mu­ni­ties in the rur­al South.
Co-ops also har­ness African Amer­i­cans' his­tor­i­cal under­stand­ing of the land and ​"exist­ing knowl­edge and entre­pre­neuri­al­ism that trace back gen­er­a­tions," notes the report.
That's a point already advanced in the con­text of a new agrar­i­an reform move­ment in the South. In Mary­land, on Har­ri­et Tubman's ances­tral land, Black Dirt Col­lec­tive is seek­ing to ​"cre­ate economies of dig­ni­fied and mean­ing­ful work … in har­mo­ny with nature" among com­mu­ni­ties of col­or, youth, and LGBTQIA people.
"From an ana­lyt­i­cal stand­point, when we look at the mod­el of agri­cul­ture, we are not just talk­ing about food any­more, but we are talk­ing about the way that resources are dis­trib­uted and whom they ben­e­fit," writes Blain Snip­stal, co-man­ag­er of Black Dirt Farm, a part of the Black Dirt Farm Col­lec­tive. ​"Land is the pri­ma­ry mech­a­nism for many of us poor folks and peo­ple of col­or to actu­al­ly have some­thing to stand on and have a future to farm."
But one of the biggest chal­lenges pre­vent­ing more rapid devel­op­ment of agri­cul­tur­al co-ops is the lack of fund­ing and financ­ing for every­thing from equip­ment to training.
"With mod­est increas­es in pub­lic invest­ment in tech­ni­cal sup­port and start-up cap­i­tal … coop­er­a­tives could great­ly expand into new mar­kets, employ sig­nif­i­cant num­bers of peo­ple, and con­tribute health­i­er food to their com­mu­ni­ties," the report argues.
Specif­i­cal­ly, it rec­om­mends stream­lin­ing the Farm Ser­vice Agency loan process, pro­vid­ing more fund­ing for loan and sup­port pro­grams aimed at small and minor­i­ty farm­ers and remov­ing unfair tax­es on co-ops.
Yet the Trump admin­is­tra­tion is mov­ing in the oppo­site direc­tion, propos­ing deep cuts to the USDA bud­get that include elim­i­nat­ing dis­cre­tionary funds for the Rur­al Busi­ness-Coop­er­a­tive Ser­vice, which makes grants that have estab­lished or saved an esti­mat­ed 300 busi­ness­es and 4,000 jobs since 2008.
That's incred­i­bly coun­ter­pro­duc­tive, giv­en that small farms and coop­er­a­tives are solv­ing mul­ti­ple prob­lems at once in poor com­mu­ni­ties, says Michael Paarl­berg, author of the report and an asso­ciate fel­low at the Insti­tute for Pol­i­cy Stud­ies. Scal­ing them up ​"wouldn't cost that much money."
Coop­er­a­tive agri­cul­ture and small farms are ​"hap­pen­ing right under the noses of state gov­ern­ments look­ing to lure large cor­po­ra­tions," he says. But they're ​"not will­ing to spend a pen­ny on the peo­ple already there, doing this kind of impor­tant work."
Valerie Vande Panne
is an inves­tiga­tive fel­low with
In These Times
' Leonard C. Good­man Insti­tute for Inves­tiga­tive Reporting.