A New Magazine for the 1%
The redesigned New York Times Magazine aims for a global outlook, but comes off as elitist.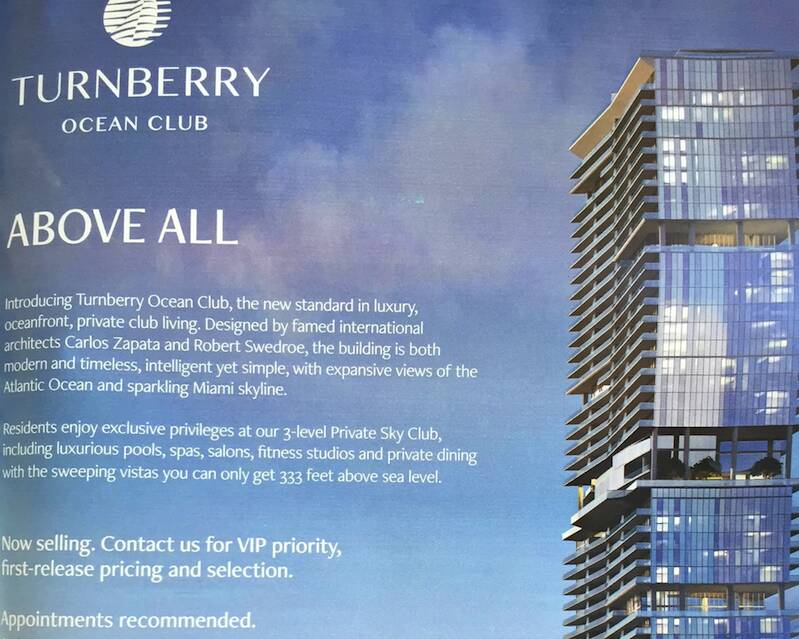 On Feb­ru­ary 22, the New York Times breath­less­ly unveiled its redesigned Sun­day mag­a­zine. The cov­er fea­tured a globe in the black­ness of space with the tagline ​"Hel­lo, World." ​"A Remade Mag­a­zine, Think­ing Glob­al­ly" the paper pro­claimed on its front page, empha­siz­ing that the new design would show­case inter­na­tion­al sto­ries and embody ​"a renewed spir­it of inquiry that is both sub­ver­sive and sincere."
The great irony here is that a mere two weeks earlier, the Times published a huge exposé on the front page of its Sunday edition about how various international financial criminals were using shell companies to buy exactly the kinds of preposterously priced condos touted in these ads.
Bet­ter adjec­tives, once you've slogged through the ads, would be elit­ist, self-con­grat­u­la­to­ry and clueless.
The Editor's Let­ter gushed about new type­faces and heav­ier paper stock, and boast­ed, ​"You will also find, I am pleased to say, more pages of adver­tis­ing than in any issue since Octo­ber 2007" (a line that has since been changed in the online ver­sion). Indeed, the mag­a­zine is a shop­ping cat­a­logue for the top .001%. And what mes­sage do these adver­tis­ers have? Hel­lo rest of the world, we don't care about you and we don't have to.
The first 29 pages con­tain full-page or spread ads for lux­u­ry cars, 5‑star resorts, wealth man­age­ment ser­vices and con­dos in Man­hat­tan that only the roy­al fam­i­ly of Qatar could afford. The first six pages – includ­ing three alter­nate cov­ers – are spon­sored by Cadil­lac, des­per­ate to shrug off its image as the car best used for funer­als; Cadil­lac sales were ​"ter­ri­ble" in 2014, USA Today not­ed, and they ​"abrupt­ly" fired their ad agency. Pre­sum­ably this is the work of the new one. The ads are paeans to ​"the man … in the are­na who strives valiant­ly" and ​"dare[s] great­ly," the campaign's new motto.
What is the mes­sage of this man who ​"knows in the end the tri­umph of high achieve­ment?" ​"It is the weak man who urges com­pro­mise," Cadil­lac informs us, a quote it attrib­ut­es to Elbert Hub­bard, a long for­got­ten leader of the 19th cen­tu­ry ​"arts and crafts" move­ment which opposed indus­tri­al­iza­tion, and a sen­ti­ment that has par­a­lyzed all pro­duc­tive work in Con­gress. The two-page ad for the Lin­coln Nav­i­ga­tor (start­ing price $61,480) advis­es that this ​"icon­ic vehi­cle" retains ​"every ounce of its orig­i­nal soul."
On page 10, the Ritz-Carl­ton urges, ​"Let us prove win­ter is only a rumor." Well, if you can afford to ​"enjoy an ele­vat­ed oasis" that pro­vides ​"a per­pet­u­al state of tran­quil­i­ty," then you are so much bet­ter off than all those work­ing stiffs in Boston this Feb­ru­ary, for whom win­ter was def­i­nite­ly not a rumor. Many of those poor bas­tards were unable to get to work or get food, because the mass tran­sit sys­tem there was par­a­lyzed by snow for days, and were beside them­selves because they were los­ing des­per­ate­ly need­ed income. But no wor­ries, the Ritz-Carl­ton will let you ​"trade in snow shov­els for sand shovels."
Tired of your apart­ment? Extell and Cor­co­ran Sun­shine invite you to ​"Move in this Year" to One River­side Park, New York, a ​"Pre­mi­um Res­i­dence Col­lec­tion" for any­where between $8.4 and $26 mil­lion. Too steep? Try One West End, with ​"metic­u­lous­ly craft­ed res­i­dences" that have been ​"designed and curat­ed" by a ​"vision­ary hos­pi­tal­i­ty design­er," for only "$1.3 to over $20 million."
The great irony here is that a mere two weeks ear­li­er, the Times pub­lished a huge exposé on the front page of its Sun­day edi­tion about how var­i­ous inter­na­tion­al finan­cial crim­i­nals were using shell com­pa­nies to buy exact­ly the kinds of pre­pos­ter­ous­ly priced con­dos tout­ed in these ads. Don't want to live next to one of those guys? Try any one of the ​"new stan­dards in lux­u­ry" in Flori­da with ​"exclu­sive priv­i­leges" where you get ​"VIP pri­or­i­ty," like at the Turn­ber­ry Ocean Club.
Next to a glob­al­ly impor­tant arti­cle on the sig­nif­i­cance of the Fleet­wood Mac album ​"Tusk," Roca Patron tequi­la crowed over its ​"Supe­ri­or­i­ty Com­plex" result­ing from that fact that ​"cooked agave is crushed by a two-ton tahona stone wheel."
Next, inquir­ing minds get tips from a telen­ov­ela star on how to cry on com­mand, and advice on the impor­tance of mixol­o­gy books, because there's noth­ing like read­ing about mak­ing cock­tails to real­ly ​"shift" your way of thinking.
By the time you actu­al­ly get past the 100-page gaunt­let of ads and front-of-the-book fluff to any arti­cles about the world, you are gag­ging on the glo­ri­fi­ca­tion of opu­lence. Then, on page 162, there's a stun­ning jux­ta­po­si­tion of an arti­cle about Rio's slums with an ad for The Rock­e­feller Group (anoth­er devel­op­ment cor­po­ra­tion) and its ​"uncom­pro­mis­ing com­mit­ment to quality."
In the­o­ry, thanks to the Times' much-tout­ed ​"Chi­nese wall" between adver­tis­ing and edi­to­r­i­al depart­ments, this cor­po­rate lucre has no effect on the mag­a­zine's report­ing. But what effect does it have on the read­ing expe­ri­ence? The read­er is hailed as a pam­pered pent­house voyeur who can have arti­cles about the Con­go or Occu­py Hong Kong laid at his or her feet, posi­tioned not to say ​"what can we do," but instead, ​"there but for the grace of God go I." And maybe, ​"I'll have a Patron."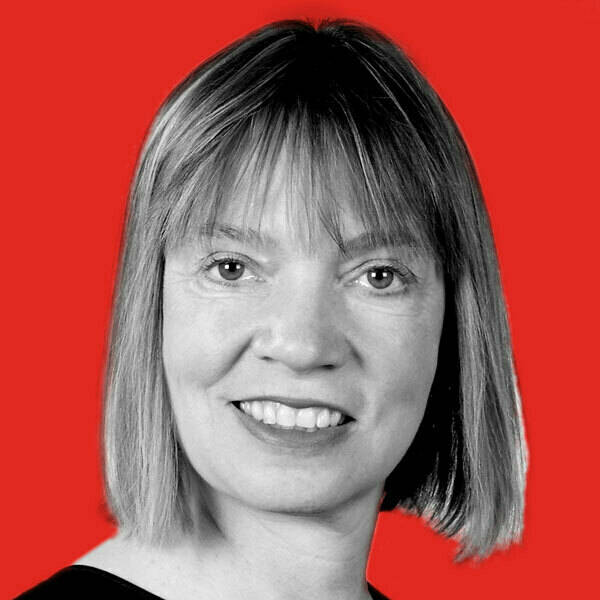 Susan J. Dou­glas
is a pro­fes­sor of com­mu­ni­ca­tions at the Uni­ver­si­ty of Michi­gan and a senior edi­tor at
In These Times
. Her forth­com­ing book is
In Our Prime: How Old­er Women Are Rein­vent­ing the Road Ahead.
.