A Progressive Wave Rolls Through Rhode Island With 4 Working Families Party Wins
The winning candidates believed "the Democratic Party wasn't representing their values." They were right.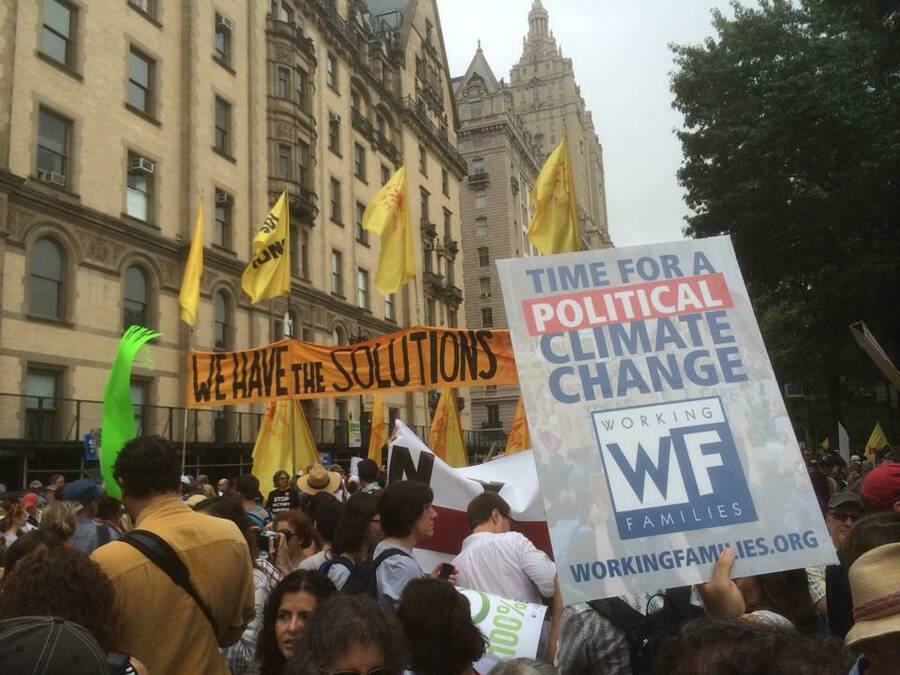 The Work­ing Fam­i­lies Par­ty (WFP) of Rhode Island won four key vic­to­ries in the state's Demo­c­ra­t­ic pri­ma­ry elec­tion this week, defeat­ing con­ser­v­a­tive incum­bents by endors­ing can­di­dates who sup­port a $15 min­i­mum wage, paid sick leave for work­ers, racial and gen­der equal­i­ty and oth­er pro­gres­sive issues.
'These victories create some very real momentum that we can build on.'
A teacher from Prov­i­dence who was born in Jamaica, Mar­cia Ran­glin-Vas­sell, scored the nar­row­est and most-sur­pris­ing upset, defeat­ing House Major­i­ty Leader John DeS­i­mone with a plat­form that empha­sized bet­ter pub­lic edu­ca­tion. She won by 17 votes.
"That's a huge upset — a very big deal," said Geor­gia Hol­lis­ter-Isman, state direc­tor for the Rhode Island WFP. DeS­i­mone ​"was a long-serv­ing and very pow­er­ful fig­ure in the House."
The oth­er WFP-endorsed can­di­dates who won were Jea­nine Calkin, Jason Knight and Moira Walsh. Each believed ​"the Demo­c­ra­t­ic Par­ty was­n't rep­re­sent­ing their val­ues," Hol­lis­ter-Isman said, ​"and had faith that if they took that direct­ly to the vot­ers, it would get a lot of sup­port. And they were right."
"These vic­to­ries cre­ate some very real momen­tum that we can build on," said Hollister-Isman.
WFP does­n't field can­di­dates but works to push the Demo­c­ra­t­ic Par­ty to the left by endors­ing cer­tain Democ­rats who share pro­gres­sive pri­or­i­ties and val­ues. An arti­cle about it in The Atlantic this year called it ​"the pugna­cious, relent­less pro­gres­sive par­ty that wants to remake Amer­i­ca," not­ing that the par­ty ​"has been instru­men­tal in push­ing issues such as gov­ern­ment-man­dat­ed paid sick leave and a $15 min­i­mum wage to the fore­front of the nation­al Demo­c­ra­t­ic agenda."
WFP was found­ed in the late-1990s and began as a region­al par­ty, work­ing to elect pro­gres­sives in Con­necti­cut, New Jer­sey and New York. It now has chap­ters in about a dozen states and in Wash­ing­ton, D.C. In addi­tion to endors­ing can­di­dates, it sup­ports them by help­ing to build their ground games and get-out-the-vote operations.
"I could not have done it with­out the Work­ing Fam­i­lies Par­ty," said Knight, who is seek­ing to rep­re­sent Dis­trict 67 in Rhode Island's House of Rep­re­sen­ta­tives. Knight served in the Navy from 1988 to 1996 and is now a crim­i­nal defense attorney.
Knight said he entered the race — his first polit­i­cal cam­paign — to help dis­rupt and reform the Demo­c­ra­t­ic Par­ty machine that con­trols the state's politics.
"When I entered the (mil­i­tary) ser­vice, I did it pri­mar­i­ly out of a sense of duty to the com­mu­ni­ty I live in, with the idea of giv­ing back," Knight said. ​"And when I decid­ed to run this spring, the impulse came from basi­cal­ly the same place.
"We have a real prob­lem with a per­cep­tion of cor­rup­tion. One of the per­cep­tions in this state is that you have to know a guy to get things done. And I want to bat­tle against that. I want to strive for a high lev­el of trans­paren­cy and open­ness, and encour­age oth­er peo­ple to do the same," said Knight.
Walsh, who works as a restau­rant wait­ress, decid­ed to run after tak­ing part in a suc­cess­ful cam­paign to raise the min­i­mum hourly wage for tip work­ers. It had been $2.89 since 1996. The Rhode Island leg­is­la­ture vot­ed to raise it by $1 over two years, in spite of a strong busi­ness lobby.
"I real­ized how much fun it was mak­ing peo­ple do the right thing even when they did­n't want to," Walsh said. ​"There was some­thing real­ly sat­is­fy­ing about hear­ing all these excus­es from leg­is­la­tors as to why we could­n't do it, until they did­n't have any oth­er option but to say yes. And I real­ized I want­ed a more cen­tral way to make a difference."
Walsh will run unop­posed in House Dis­trict 3 in the gen­er­al elec­tion in November.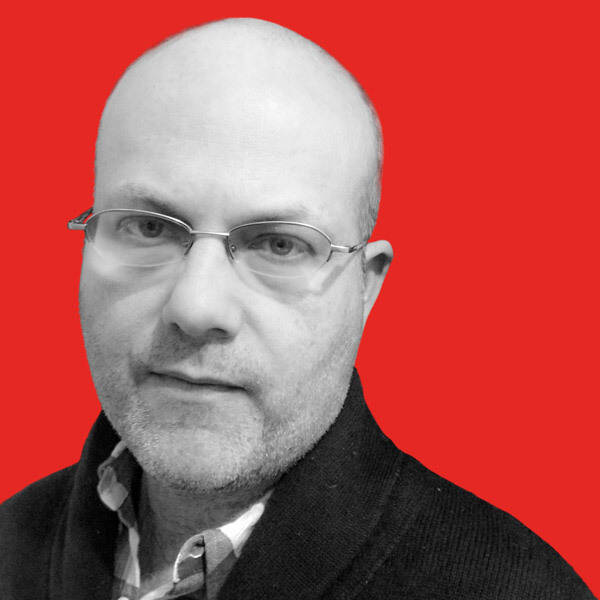 Theo Ander­son
is an In These Times con­tribut­ing writer. He has a Ph.D. in mod­ern U.S. his­to­ry from Yale and writes on the intel­lec­tu­al and reli­gious his­to­ry of con­ser­vatism and pro­gres­sivism in the Unit­ed States. Fol­low him on Twit­ter @Theoanderson
7
.