Actor: 'The Roles Get Fewer and Farther Between'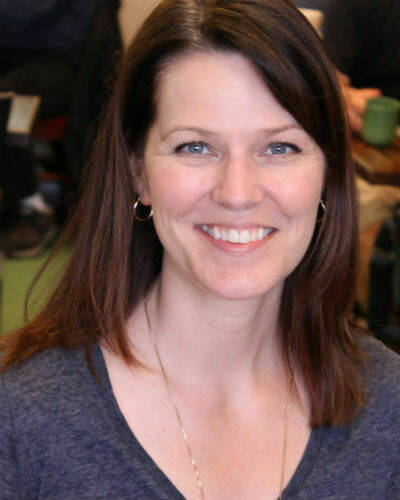 For three years in the ear­ly 1970s, jour­nal­ist Studs Terkel gath­ered sto­ries from a vari­ety of Amer­i­can work­ers. He then com­piled them into Work­ing, an oral-his­to­ry col­lec­tion that went on to become a clas­sic. Four decades after its pub­li­ca­tion, Work­ing is more rel­e­vant than ever. Terkel, who reg­u­lar­ly con­tributed to In These Times, once wrote, ​"I know the good fight — the fight for democ­ra­cy, for civ­il rights, for the rights of work­ers has a future, for these val­ues will live on in the pages of In These Times." In hon­or of that sen­ti­ment and of Work­ing's 40th anniver­sary, ITT writ­ers have invit­ed a broad range of Amer­i­can work­ers to describe what they do, in their own words. More ​"Work­ing at 40" sto­ries can be found here.
In the ​'60s, Terkel inter­viewed Arny Free­man, who became so well-known for appear­ing on com­mer­cials that strangers would ask him for auto­graphs on the street. He told Terkel, ​"I'm a work­ing actor. If you want to work, you have to do every­thing."

Sim­i­lar­ly, Loret­ta Rezos, a Chica­go-based actor, has jug­gled a com­bi­na­tion of the­ater, com­mer­cial and voiceover roles since matric­u­lat­ing at DePaul Uni­ver­si­ty in 1994. Rezos isn't famous, but nei­ther is she strug­gling. In These Times spoke with her in May at a Chica­go cof­fee shop about her career. This inter­view has been edit­ed and abridged.
I'm a free­lance actor. I do voiceover work for com­mer­cials and indus­tri­als, which are in-house videos for com­pa­nies. The gen­er­al pub­lic doesn't get to see those.
I'm cov­ered by the actors' union, the Screen Actors Guild Amer­i­can Fed­er­a­tion of Tele­vi­sion and Radio Artists, or SAG AFTRA for short. So all the work I do for com­mer­cials — any­thing that's on cam­era or voiceover — is cov­ered by the union, which ensures that I get stan­dard wages, pen­sion and health­care for the work that I do.
I have an agent who sets up the audi­tions for me. Most of the time, I go into a sound booth and say copy for 30 min­utes to two hours, depend­ing on the needs of the project. I some­times do on-cam­era work as well, which requires the same sort of com­mit­ment, though pro­duc­ing ads typ­i­cal­ly takes longer than voiceovers. Voiceover and on-cam­era jobs pay more than the­ater these days, unfor­tu­nate­ly. I do the com­mer­cial work so I can do the more artis­tic projects, too.
What kind of com­mer­cials have you done?
There's a Choice hotels com­mer­cial that has been run­ning. I am in it for 15 sec­onds. I am with my com­mer­cial hus­band at a lap­top look­ing up at hotel fares. The whole com­mer­cial is about every­body being hap­py about get­ting these low rates. So we're in our kitchen look­ing at our lap­top, and we both lean in and kiss the com­put­er screen at the same time.
I would say that wasn't more than a two or three hour shoot. It was filmed in Chica­go, in one of the stu­dio build­ings downtown.
Com­mer­cials are weird, but they can be real­ly fun. They can become repet­i­tive, though. I did a vac­u­um com­mer­cial where half of it con­sist­ed of what the mess on the floor looked like, so my foot had to stay in the shot while art direc­tors and oth­er peo­ple fixed the light­ing and wor­ried that the pile didn't look good enough.
How did you first suc­ceed in pick­ing up roles?
Back in the day, you had to get head­shots and requests for audi­tions copied and mailed, and print­ers weren't as read­i­ly avail­able. And that could be kind of tedious. But it was also a way to feel like you had some con­trol over your career — like you were doing some­thing tan­gi­ble, mail­ing those mate­ri­als off.
And just a lot of net­work­ing: Going to open­ing nights for shows and meet­ing oth­er peo­ple in the indus­try. Before social media it was real­ly impor­tant to do that, oth­er­wise peo­ple might for­get about you. Now it's dif­fer­ent. I don't have a web page — and I know that's some­thing I need to do — but I am on my agent's web page, and they have voiceover demos on that as well as my head­shots and résumé.
What is your aver­age work week like?
Typ­i­cal­ly, I do voiceover audi­tions almost every day. I do those from home, using a ​"snow­ball" 3‑D micro­phone and a lap­top. My agent e‑mails me the audi­tions and then I record them and e‑mail them back. It's rare that I'll go a whole week with­out record­ing anything.
I often only get 24 hours' notice before a job. And week-to-week, it changes a lot, which is why hav­ing a day job can be pret­ty tricky. For a long time, I had an office job down­town, and they were okay with me leav­ing for an hour to record once in a while. Final­ly, though, I got to a point where I was doing more voiceover work, and it was actu­al­ly inter­fer­ing with my day job.
As far as the­ater, that is def­i­nite­ly sched­uled more in advance. I just fin­ished an under­study job at the Step­pen­wolf, which I think I audi­tioned for in August 2013. It didn't start until Jan­u­ary. And those sched­ules are pret­ty reg­u­lar. You know you'll be rehears­ing between six and ten at night, Mon­day through Thursday.
Are you con­cerned that as you grow old­er you will no longer land act­ing roles?
It depends. I'm in my ear­ly 40s, and the things I go in for are a lot of ​"Mom" kinds of roles these days. I'm not going to go in to play a 25-year-old any­more, but you know, you grow out of those roles any­way. Cer­tain­ly, I do won­der whether I'll still be doing this in 20 years. Being an actor does take a lot of ener­gy, and the roles get few­er and father between.
Do you think your career has been a success?
I think I've had a mod­icum of suc­cess. I cer­tain­ly would like to be more suc­cess­ful but I think that has to do more with hav­ing more pow­er and clout to pick your own project. I'd cer­tain­ly like that more, but I think I'm pret­ty successful.
I think that is the biggest dif­fer­ence between being an actor and a ​"nor­mal job" is that you're always look­ing for work; your job actu­al­ly is to look for work. You nev­er real­ly stop doing that. The dif­fer­ence as you go up the ​"lad­der" is that some­times more work comes to you, but you're always look­ing for work.
All I have con­trol over is my work eth­ic: how well I work and how well I get along with oth­er peo­ple. I can't con­trol whether someone's going to give me a job or turn me down for one because I look a cer­tain way, or for some oth­er ran­dom fac­tor — like whether somebody's cousin is going to get the job instead.
It's a job, but you do have to love doing it or you're not going to do it. There are too many adverse con­di­tions for it to be worth doing if you don't like it.
Matthew Blake
is a free­lance jour­nal­ist based in Chica­go. He has writ­ten for the
Chica­go Jour­nal, Wash­ing­ton Month­ly, Wash­ing­ton Inde­pen­dent
and
The Nation
, among oth­er publications.