Pharmacist: 'I Always Tell My Children That I Took the Practical Route'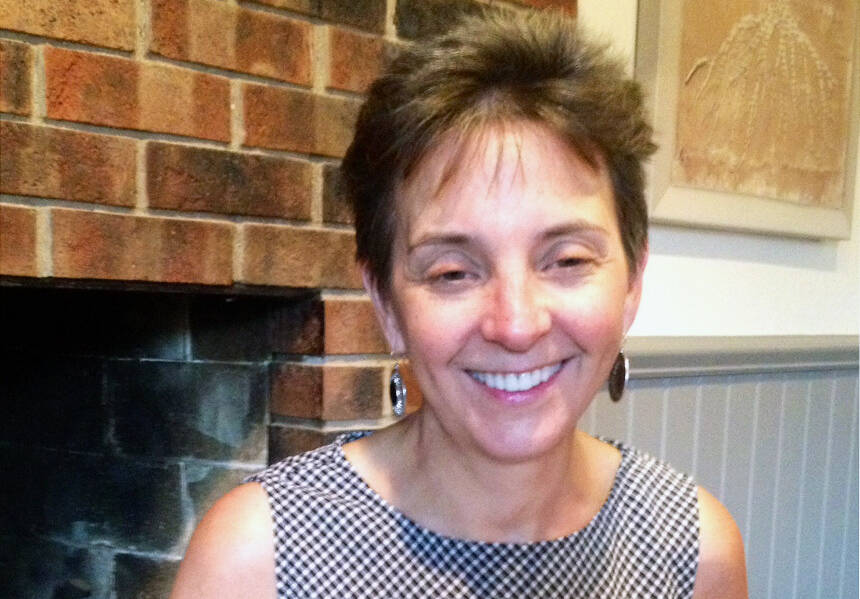 For three years in the ear­ly 1970s, jour­nal­ist Studs Terkel gath­ered sto­ries from a vari­ety of Amer­i­can work­ers. He then com­piled them into Work­ing, an oral-his­to­ry col­lec­tion that went on to become a clas­sic. Four decades after its pub­li­ca­tion, Work­ing is more rel­e­vant than ever. Terkel, who reg­u­lar­ly con­tributed to In These Times, once wrote, ​"I know the good fight — the fight for democ­ra­cy, for civ­il rights, for the rights of work­ers has a future, for these val­ues will live on in the pages of In These Times." In hon­or of that sen­ti­ment and of Work­ing​'s 40th anniver­sary, ITT writ­ers have invit­ed a broad range of Amer­i­can work­ers to describe what they do, in their own words. More ​"Work­ing at 40" sto­ries can be found here.
Nino Guidi­ci, a phar­ma­cist who worked in a rapid­ly gen­tri­fy­ing neigh­bor­hood, told Terkel in Work­ing that although he could have retired years before his inter­view, he would have missed his reg­u­lar inter­ac­tions with the cus­tomers who depend­ed on him to dis­pense their acne med­ica­tion, mix up an oint­ment or, once, patch up an artery-dam­ag­ing knife wound. ​"I'm not say­ing I love peo­ple, but you miss ​'em," he said to Terkel — and the com­fort­able salary didn't hurt, either.
Lisa Vogel of Naperville, Illi­nois has been a phar­ma­cist for more than 30 years; she cur­rent­ly works at Thorek Memo­r­i­al Hos­pi­tal in Chicago's Lake­view neigh­bor­hood. After going to col­lege in Nebras­ka, Vogel returned to her home state of Illi­nois, where she opened a phar­ma­cy with her father, also a phar­ma­cist, in Peo­ria. After co-run­ning the fam­i­ly busi­ness for six years, Vogel moved with her hus­band to the Chica­go area. Since then, she's held down sev­er­al phar­ma­cy jobs and raised five chil­dren; like Guidi­ci, she enjoys the rel­a­tive finan­cial sta­bil­i­ty of the profession.
In These Times spoke with Vogel at a cof­fee shop in Chica­go. She'd just fin­ished an eight-hour shift, at which she'd filled almost 100 prescriptions.
That num­ber is on the low side. Thorek is a small hos­pi­tal. At Loy­ola Uni­ver­si­ty hos­pi­tal, for exam­ple, you could have hun­dreds to fill in a day.
I work for a staffing agency. So I take assign­ments to fill in staffing gaps at var­i­ous places. Right now, I'm doing that in a hos­pi­tal. And I'm work­ing in oth­er set­tings as well, such as ​"home infu­sion" where peo­ple who get out of the hos­pi­tal still need IVs, but they aren't sick enough to stay in the hos­pi­tal. There are a lot of dif­fer­ent areas where peo­ple need med­ica­tions oth­er than just going to Walgreens.
Is it typ­i­cal for phar­ma­cists to get work from a staffing agency?
No, I would say it's atyp­i­cal. But the rea­son it works for me and the rea­son I like doing it is the flex­i­bil­i­ty it gives me with my fam­i­ly. So I can work what­ev­er hours I choose to.
I've been work­ing at Thorek since Feb­ru­ary; it's a month-to-month arrange­ment. Today, I was staffing the in-patient phar­ma­cy at the hos­pi­tal. The tra­di­tion­al role of a hos­pi­tal phar­ma­cist is fill­ing physi­cian orders for the patient in the hos­pi­tal. Essen­tial­ly, it's get­ting the drug from the phar­ma­cy to the patient on the doctor's orders.
I also, of course, answer any phone calls from nurs­es with any drug-relat­ed ques­tions. But my ulti­mate respon­si­bil­i­ty is to make sure each patient has the drugs that they are being pre­scribed by their physi­cians while they're in the hospital.
Why did you become a pharmacist?
My dad was a phar­ma­cist. He had a phar­ma­cy in a doctor's clin­ic in the small Illi­nois town we grew up in. I had three sis­ters, and we all start­ed work­ing for him when we were 15.
But it was actu­al­ly a woman that my Dad had work­ing for him that inspired me to get into phar­ma­cy. His store hours were like 9 a.m. to 8 p.m. in those ear­ly days, in the ear­ly ​'70s. He had this young, female phar­ma­cist come in and do the 6 to 8 p.m. shift. She had lit­tle kids, and her hus­band was a phar­ma­cist and he worked in the hos­pi­tal across the street.
And I just thought she had a good life. That was the life I want­ed. She was a pro­fes­sion­al. She was mak­ing pret­ty good mon­ey. She was work­ing part-time, and had her kids at home — and I had known for as long as I can remem­ber that I want­ed to have a family.
Peo­ple I knew assumed that I went into it because of my dad. I was exposed to it because of my dad, but see­ing anoth­er women in that role, that real­ly made it hap­pen for me.
Studs Terkel's inter­view with phar­ma­cist Nino Guidi­ci in Work­ing par­tial­ly focus­es on patient inter­ac­tions. Do you talk with patients much?
When I got out of school I was doing pret­ty much what Studs Terkel describes. They'd bring the pre­scrip­tion to me and I'd fill it up, answer any ques­tions, and actu­al­ly see the patient.
I liked work­ing with peo­ple, I did. So I was going to do retail because I liked deal­ing with peo­ple. When we were still in Peo­ria, I was doing pret­ty much retail. But by that time all the inde­pen­dent phar­ma­cies were start­ing to get bought up by the big chains. It's just not as easy to con­nect with peo­ple because they're usu­al­ly angry or they're sick and angry. It got to be where it just wasn't fun anymore.
Now, I'm sta­tioned in the in-patient hos­pi­tal so the patients are in their beds on the wing. I don't see the patients at all now. I can read about them on the com­put­er screen, but I don't see them.
Is it frus­trat­ing to not have patient interactions?
It's okay with me. I just remind myself I'm help­ing peo­ple in a dif­fer­ent way. And retail is such a fre­net­ic pace now, with the chain phar­ma­cies. Like, I was the only phar­ma­cist doing a 14-hour shift at CVS about three years ago, and it was just awful. It was a fre­net­ic pace, almost like a fac­to­ry-type men­tal­i­ty just get­ting that stuff out. You didn't even have time to put a thought into it. You're just pret­ty much just spit­ting the pre­scrip­tions out.
Do you like your job?
I do because I appre­ci­ate what it's giv­en me in my life. I nev­er feel like I've com­plete­ly learned every­thing, and I love that because I like to learn.
If I start feel­ing frus­trat­ed, I just remind myself that phar­ma­cy gave me every­thing I expect­ed out of it. The rea­son I went into phar­ma­cy was so that I could have a fam­i­ly and still have some­thing chal­leng­ing and inter­est­ing to do as a profession.
I always tell my chil­dren that I took the prac­ti­cal route. When I got out of school, I knew what kind of job I was going to have.
There are times when I won­der what it would have been like if I had done what I loved to do. I mean I don't have a pas­sion for phar­ma­cy in that way. Writ­ing and read­ing is my pas­sion. My dream job would be like an edi­tor of a mag­a­zine or a book editor.
But I still don't have any regrets. Once I got this idea, I was going to make it hap­pen. And that's one thing, I tell my kids. To me, I'm liv­ing proof that if you just set your mind to some­thing and you work hard enough, you can do it. I just wasn't going to take ​'No' for an answer.
Matthew Blake
is a free­lance jour­nal­ist based in Chica­go. He has writ­ten for the
Chica­go Jour­nal, Wash­ing­ton Month­ly, Wash­ing­ton Inde­pen­dent
and
The Nation
, among oth­er publications.