Flight Attendant: 'The Job Itself Is Almost Therapeutic'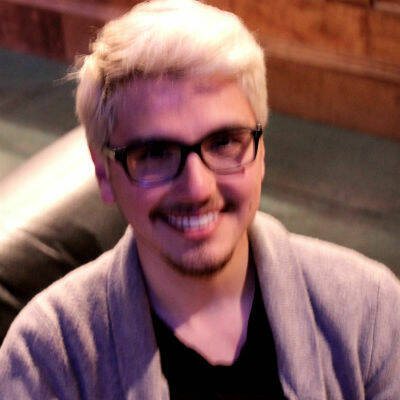 For three years in the ear­ly 1970s, jour­nal­ist Studs Terkel gath­ered sto­ries from a vari­ety of Amer­i­can work­ers. He then com­piled them into Work­ing, an oral-his­to­ry col­lec­tion that went on to become a clas­sic. Four decades after its pub­li­ca­tion, Work­ing is more rel­e­vant than ever. Terkel, who reg­u­lar­ly con­tributed to In These Times, once wrote, ​"I know the good fight — the fight for democ­ra­cy, for civ­il rights, for the rights of work­ers has a future, for these val­ues will live on in the pages of In These Times." In hon­or of that sen­ti­ment and of Work­ing​'s 40th anniver­sary, ITT writ­ers have invit­ed a broad range of Amer­i­can work­ers to describe what they do, in their own words. More ​"Work­ing at 40" sto­ries can be found here.
When Terkel inter­viewed Ter­ry Mason in 1964, her occu­pa­tion was referred to as a ​"stew­ardess." She described the five weeks of ​"stew school" she had to attend, where she and her co-work­ers learned the tech­niques for apply­ing make­up, smil­ing under any cir­cum­stance and allow­ing men to light their cig­a­rettes. She thought of her job as a step­ping-stone out of her small Nebras­ka town, though she admit­ted that it wasn't as glam­orous as she'd fan­ta­sized it might be.
Like Mason, Moy Med­i­na is 26 and uses the phrase ​"step­ping-stone" to describe his career choice. How­ev­er, he tells In These Times that he's wor­ried he'll nev­er leave his cur­rent job. This inter­view has been edit­ed and abridged.
How does one become a flight attendant?
After I applied and got the job, I went to ground school for sev­en weeks in Atlanta, Geor­gia. I lived in a West­in Hotel for two months with some guy from Colom­bia that I had nev­er seen before in my life. They use ground school to weed out peo­ple — whether it's the stress of liv­ing with a stranger or being away from home, it's sort of a tri­al peri­od for what your life will be like in the air. And a lot of peo­ple couldn't cut it.
Delta puts it togeth­er. They come up with the cur­ricu­lum — all the tests and all that — because it's spe­cif­ic to the air­craft that they fly. I still work for Delta. If I want­ed to work for a dif­fer­ent com­pa­ny, I would have to go for a dif­fer­ent kind of train­ing all over again. That's one rea­son why a lot of peo­ple stick with the same job for a long, long time — like more than 35 years.
The air­line indus­try is real­ly hung up on tra­di­tions, or just the way things have been for a long time. Atten­dants call estab­lished air­lines like Delta ​"lega­cy carriers."
I'm based out of Min­neapo­lis, but I live in Chica­go. You're on call for 24 hours dur­ing a three-day peri­od each month. I have to be on call in Min­neapo­lis, where I don't live, so I have to pay for a hotel. It's just a real­ly shit­ty way to live, because you're on edge about being on-call and you're not com­fort­able because you're in a hotel room. Some­times, I'll stay in the air­port lounge because I don't have $70 to spend on a hotel. We have lounges for flight atten­dants and I'll go there.
But the work itself is real­ly not stress­ful. Serv­ing peo­ple on the same air­craft, again and again, is sort of like a weird com­fort­ing thing. The job itself is almost ther­a­peu­tic. What's stress­ful is the buildup before and after get­ting to work.
Is it dif­fi­cult to deal with some passengers?
At first there was a lot of emo­tion­al labor, because I didn't want to be disin­gen­u­ous to any­one. I want­ed to approach every sin­gle per­son with the full inten­si­ty and empa­thy that I want­ed to be treat­ed with. But at a cer­tain point, that's not sus­tain­able. I deal with 250 cus­tomers at once, plus my crew, and that's emo­tion­al­ly hard work. So I've built up a set of respons­es to people.
Like when peo­ple com­plain about being in a busi­ness-class seat and not being able to plug in their lap­top, for exam­ple. It's not worth get­ting mad at them for being angry at you.
I don't feel a con­nec­tion with pas­sen­gers any­more. Some­times I feel a pang of guilt, or a lit­tle bit of sor­row or pity for them. But it doesn't last very long anymore.
In ​'Work­ing' the flight atten­dant was called a stew­ardess, and it seemed like a very female-dom­i­nat­ed occu­pa­tion. Is the field still large­ly female in your experience?
No, not real­ly. But there's a strong bias toward ​"house­wife" types of peo­ple — women who went to col­lege but didn't real­ly have ambi­tions, career-wise, in any oth­er field. I'd say those are the major­i­ty of my co-workers.
There's also, of course, the gay male demo­graph­ic. We have a pro­cliv­i­ty to want to host, and want to be gra­cious and, like, fab­u­lous. It's sort of glam­orous to be able to fly all over all the time, and a lot of gay males are into that sensation.
You don't have to be cre­ative or tal­ent­ed to do this job; you just have to be gra­cious. You don't have to be an artist or an archi­tect or an inte­ri­or design­er. Those sorts of things take tal­ent and vision that a flight atten­dant doesn't.
How long do you think you'll be a flight atten­dant for?
That's the ques­tion of the day! And of my life, real­ly. I always thought of being a flight atten­dant as the step­ping-stone to some­thing bet­ter. But it's com­fort­able. It's so easy to think, ​"Oh, this is the best gig ever." The longer I stay with Delta, the more I'll get paid and the bet­ter my assign­ments will be.
I'm at that break­ing point right now where I don't want to do it for more than five years, but I think I'm going to have to. At the moment, it's obvi­ous­ly grat­i­fy­ing to go and trav­el every­where and pro­vide peo­ple with good ser­vice, but it's not grat­i­fy­ing in the long term. I want to feel like I did some­thing impor­tant in the world, and serv­ing peo­ple Coke is not the way to do that.
That's my hang-up. I under­stand peo­ple have to do jobs. There have to be cogs some­time in the sys­tem. There have to be flight atten­dants. There have to be peo­ple that clean garbage off of the street. I'm not dis­count­ing them. That's real­ly cool. But I'm try­ing to decide whether I want to be one of those peo­ple or I want to be some­one that does some­thing dif­fer­ent or some­thing more.
Matthew Blake
is a free­lance jour­nal­ist based in Chica­go. He has writ­ten for the
Chica­go Jour­nal, Wash­ing­ton Month­ly, Wash­ing­ton Inde­pen­dent
and
The Nation
, among oth­er publications.