Trouble in Candyland: American Licorice Workers Strike Over Healthcare Benefits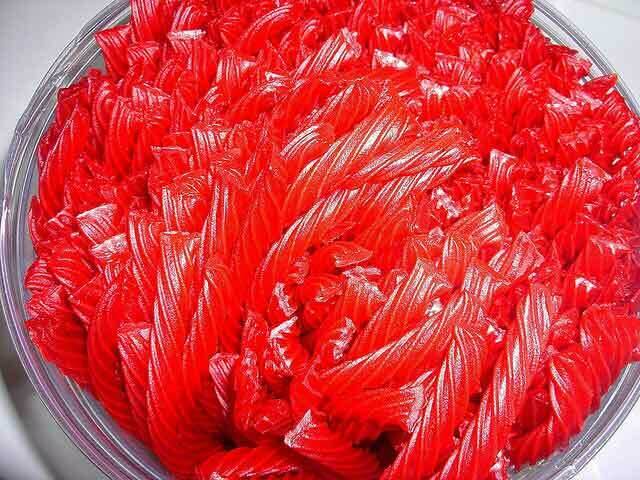 SAN FRANCISCO — For some, Red Vine licorice brings back childhood memories. Many still find the candy irresistible today.
The Bay Area company that makes Red Vines, the American Licorice Company, is in a labor struggle with its workers, 178 of whom went on strike last month. A breakthrough may be imminent, however. American Licorice factory workers in the East Bay are set to meet today at Oakland's Federal Mediation and Conciliation Service office. Union officials are hoping it will lead a return to the bargaining table.
The strike began on December 5 when members of Bakery Workers Union Local 125, walked off in protest over what they say are unfair healthcare and pension benefits and wages. Talks began in August, when the previous labor contract expired.
The biggest hurdle seems to be over healthcare costs. Union officials say workers had accepted minimal raises in recent years in return for healthcare benefits completely covered by the company. According to union officialsAmerican Licorice now wants the workers to pay $1,500 a year for a healthcare plan for one person and $3,000 for a family.
The company told The Patch in a statement that it will continue to pay for all premiums for health insurance for individuals and their families as well as all of the insurance deductible amounts this year.
The company proposes to pay half that amount in 2013 and 2014, leaving workers to meet the rest of that payment out-of-pocket. Once the deductible is reached, the plan pays 100 percent of costs with in-network care providers. (There is no co-pay or co-insurance after a deductible is met.)
David Chung, business agent for the union, told The Patch that the company sent the strikers a letter in late December stating that if they didn't return to work they would be replaced. The company began hiring replacement workers on January 3.
According to a company statement:
Work is immediately available to those associates who walked off their jobs…We've committed to providing comprehensive compensation packages for our associates with improved healthcare support, increased wages and retirement benefits while contributing to the health of the Union City economy, as we have done for the past forty years.
Assemblyman Bob Wieckowski told some 100 picketing workers that ​"Healthcare benefits are not a luxury, healthcare is a necessity of life."
American Licorice, founded in 1914 in Chicago, also has offices in Indiana and Oregon. In 1924, the company expanded to the Bay Area, first in San Francisco and then moving to Union City in the East Bay.
Rose Arrieta
was born and raised in Los Angeles. She has worked in print, broadcast and radio, both mainstream and community oriented — including being a former editor of the Bay Area's independent community bilingual biweekly El Tecolote. She currently lives in San Francisco, where she is a freelance journalist writing for a variety of outlets on social justice issues.