"I don't think the Amer­i­can peo­ple want shared sac­ri­fice. I think that they want shared pros­per­i­ty."—John Wat­son of Chevron, tes­ti­fy­ing this month against a pro­posed $2 bil­lion cut in oil-com­pa­nies' annu­al tax breaks in a year when they are on track to make $100 bil­lion in profits

Gas at $4 per gal­lon (or high­er) has left work­ing fam­i­lies very cau­tious about using their cars dur­ing a time of falling wages, food-price increas­es and wide­spread eco­nom­ic inse­cu­ri­ty. Sim­i­lar­ly, mil­lions of Amer­i­cans with health insur­ance are now afraid to actu­al­ly use their insur­ance to seek treatment.
The rea­son: Employ­ers have suc­cess­ful­ly shift­ed a huge por­tion of costs to their work­ers, so work­ing fam­i­lies face such a daunt­ing bar­ri­er of high deductibles and co-pays that they have become reluc­tant to go to the doc­tor or the hos­pi­tal or request a par­tic­u­lar course of treatment.
The New York Times' Reed Abel­son con­cise­ly cap­tured the cru­el real­i­ty that work­ing fam­i­lies now con­front while insur­ers rake in record prof­its and CEOs col­lect record salaries and bonuses:
The nation's major health insur­ers are bar­rel­ing into a third year of record prof­its, enriched in recent months by a lin­ger­ing reces­sion­ary mind-set among Amer­i­cans who are post­pon­ing or for­go­ing med­ical care.
The plight of typ­i­cal patients was out­lined in a Times inter­view with a Cal­i­for­nia gro­cery worker:
For some­one like Shan­non Hardin of Cal­i­for­nia, whose hours at a gro­cery store have been errat­ic, there is sim­ply no spare cash to see the doc­tor when she isn't feel­ing well or to get the $350 den­tal crowns she has been putting off since last year. Even with insur­ance, she said, ​"I can't afford to use it."
In just nine years, the cost of fam­i­ly cov­er­age has dou­bled, from $9,235 in 2002 to $19,393 in 2011, Maxwell Stra­chan report­ed in the Huff­in­g­ton Post:
Take away costs paid by employ­ers, and the employee's share of costs has still dou­bled. In 2010, the aver­age employ­ee paid $8,008 for his family's health­care, up from $3,634 in 2002…. Of that $1,319 increase [in the last year], employ­ers … paid for 48.6 per­cent of the increase, while the addi­tion­al 51.6 per­cent was the respon­si­bil­i­ty of employees.
That $8,008 may eas­i­ly con­sume 20 per­cent of many work­ing fam­i­lies' incomes, mean­ing that ris­ing health costs are fat­ten­ing the prof­its of insur­ers while forc­ing fam­i­lies to cut back severe­ly on spend­ing, even for necessities.
A ​'DEFEC­TIVE AND UNRE­LI­ABLE' PRODUCT

For-prof­it health insur­ance is a prod­uct that is ​"both defec­tive and unre­li­able," as Dr. Steffie Wool­han­dler of Har­vard Med­ical School apt­ly depict­ed it.
Par­tic­u­lar­ly dis­turb­ing is the grow­ing trend toward high-deductible insur­ance, which pro­vides no insur­ance until a very high lev­el of expens­es has been paid by the hap­less fam­i­ly stuck with such a pol­i­cy. These poli­cies are spread­ing rapidly:
In 2010, about 10 per­cent of peo­ple cov­ered by their employ­er had a deductible of at least $2,000, accord­ing to the Kaiser Fam­i­ly Foun­da­tion, a non­prof­it research group, com­pared with just 5 per­cent of cov­ered work­ers in 2008.
But while it is the worst of times for some, it is the best of time for those in the health­care insur­ance industry.
Thanks to what CIGNA called ​"low­er usage" that allow insur­ers to retain more pre­mi­um income; prof­its are once again on a tra­jec­to­ry to set ever-high­er profits.
Thus, insur­ers are direct­ly prof­it­ing from Amer­i­cans avoid­ing need­ed tests on trou­bling or sus­pi­cious health con­di­tions, lead­ing inevitably to patients being in a far more acute state when they can no longer put off seek­ing treatment.
Fur­ther, for-prof­it insur­ers con­tin­ue to aggres­sive­ly ​"purge" small-busi­ness accounts from cov­er­age when­ev­er some­one in the group comes down with an ill­ness that is expen­sive to treat, observes Wen­dell Pot­ter, for­mer CIGNA pub­lic-rela­tion direc­tor and author of Dead­ly Spin. As Pot­ter explains:
The purg­ing of less prof­itable accounts through inten­tion­al­ly unre­al­is­tic rate increas­es helps explain why the num­ber of small busi­ness­es offer­ing cov­er­age to their employ­ees has been declin­ing for sev­er­al years and why the num­ber of Amer­i­cans with­out cov­er­age reached a record high of near­ly 51 mil­lion last year.

Accord­ing to the Nation­al Small Busi­ness Asso­ci­a­tion, the num­ber of small busi­ness­es that pro­vide health insur­ance to their employ­ees fell from 61 per­cent in 1993 to 38%…. Along with ​"rescind­ing" (can­celling) the poli­cies of indi­vid­u­als who become seri­ous­ly ill, purg­ing small busi­ness­es that employ work­ers who get sick is a tried-and-true way of meet­ing Wall Street's expectations.
But even when seem­ing­ly sit­ting on top of the world with an ever-grow­ing streak of record prof­its and the prospect of 30 mil­lion new cus­tomers required to buy insur­ance under the Afford­able Care Act (ACA) passed into law last year, the for-prof­it insur­ers are push­ing for more. As the Times' Abel­son not­ed,
Yet the com­pa­nies con­tin­ue to press for high­er pre­mi­ums, even though their reserve cof­fers are flush with prof­its and share­hold­ers have been reward­ed with new dividends…Because they say they expect costs to rebound, insur­ers have not been shy about ask­ing for high­er rates.

In Ore­gon, for exam­ple, Regence Blue­Cross BlueShield, a non­prof­it insur­er that is the state's largest, is ask­ing for a 22 per­cent increase for poli­cies sold to individuals.
NEI­THER ​'SHARED SAC­RI­FICE' NOR ​'SHARED PROSPERITY'
The writ­ing on the wall could not be clear­er: the health insur­ance indus­try is not inter­est­ed in either ​"shared sac­ri­fice" via low­er prof­its (i.e. low­er pre­mi­ums) or ​"shared pros­per­i­ty" through cov­er­ing the uninsured.
In sharp con­trast to the incred­i­bly slow imple­men­ta­tion of the Afford­able Care Act passed by the Democ­rats last year (it won't be ful­ly imple­ment­ed until 2014), Medicare man­aged to be up and run­ning 11 months after pas­sage in 1965, a feat all the more aston­ish­ing giv­en the lack of com­put­ers were not uni­ver­sal­ly available.
America's health­care cri­sis — acute­ly felt by both the insured and unin­sured — is get­ting worse. It will con­tin­ue to do so, and even with the ACA in full effect, isn't like­ly to reverse course.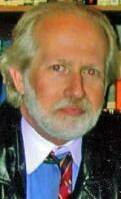 Roger Bybee

is a Mil­wau­kee-based free­lance writer and Uni­ver­si­ty of Illi­nois vis­it­ing pro­fes­sor in Labor Edu­ca­tion.Roger's work has appeared in numer­ous nation­al pub­li­ca­tions, includ­ing

Z

mag­a­zine,

Dol­lars

&

Sense, The Pro­gres­sive, Pro­gres­sive Pop­ulist, Huff­in­g­ton Post, The Amer­i­can Prospect, Yes!

and

For­eign Pol­i­cy in Focus

.More of his work can be found at

zcom​mu​ni​ca​tions​.org/​z​s​p​a​c​e​/​r​o​g​e​r​d​bybee

.