An Unrepresentative Democracy
America isn't nearly as conservative as our lawmakers think.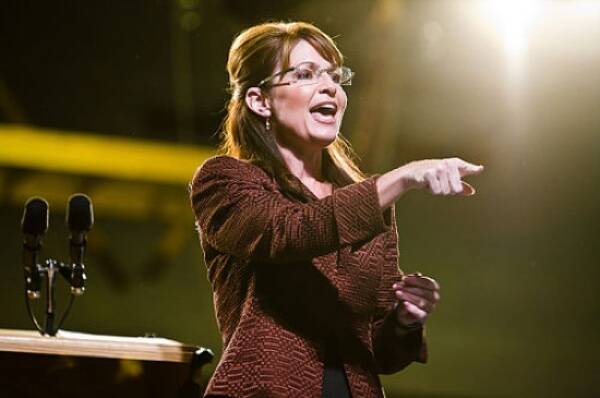 Why are ideas wide­ly sup­port­ed in most of the coun­try so often por­trayed as con­tro­ver­sial, polar­iz­ing and divi­sive once they are tak­en up by leg­is­la­tures? Why does the pro­fes­sion­al polit­i­cal class seem like a whol­ly sep­a­rate soci­ety that does not under­stand the con­stituents it is sup­posed to be rep­re­sent­ing? These are the exis­ten­tial ques­tions at the root of Amer­i­ca's polit­i­cal dys­func­tion — and a new study mar­shal­ing reams of data final­ly pro­vides some con­crete answers.
Both Republican and Democratic lawmakers hugely overestimate the conservatism of the very people they are supposed to represent.
Con­duct­ed by the Uni­ver­si­ty of Cal­i­for­ni­a's David Broock­man and Uni­ver­si­ty of Michi­gan's Christo­pher Skovron, the sur­vey of near­ly 2,000 leg­is­la­tors from across Amer­i­ca doc­u­ments politi­cians' per­cep­tions of their con­stituents' views on hot-but­ton issues like uni­ver­sal health care and same-sex mar­riage. It then com­pares those per­cep­tions with con­stituents' actu­al views.
The jux­ta­po­si­tion reveals a jar­ring truth: Both Repub­li­can and Demo­c­ra­t­ic law­mak­ers huge­ly over­es­ti­mate the con­ser­vatism of the very peo­ple they are sup­posed to rep­re­sent. In all, the report finds that ​"con­ser­v­a­tive politi­cians sys­tem­at­i­cal­ly believe their con­stituents are more con­ser­v­a­tive than they actu­al­ly are by over 20 per­cent­age points, while lib­er­al politi­cians also typ­i­cal­ly over­es­ti­mate their con­stituents' con­ser­vatism by sev­er­al per­cent­age points." Ulti­mate­ly, that has result­ed in a polit­i­cal sys­tem inher­ent­ly hos­tile to main­stream pro­pos­als and utter­ly unrep­re­sen­ta­tive of pub­lic opinion.
The first obvi­ous ques­tion is why: Why do politi­cians — aka peo­ple who are sup­posed to be pro­fes­sion­al experts in rep­re­sent­ing oth­ers — so mis­un­der­stand their own communities?
Broock­man and Skovron argue that one answer has to do with the preva­lence of right-lean­ing mythol­o­gy. Cit­ing ​"Richard Nixon's pro­nounce­ment that a ​'silent major­i­ty' of Amer­i­cans backed his poli­cies" and ​"Sarah Palin's sug­ges­tion that a latent ​'real Amer­i­ca' sup­port­ed her," the researchers cor­rect­ly note that there remains ​"a folk the­o­ry among con­ser­v­a­tive politi­cians that the Amer­i­can pub­lic is con­sid­er­ably more con­ser­v­a­tive than it seems at face val­ue." This the­o­ry is undoubt­ed­ly fueled by a Fox News-ified media that push­es such inac­cu­rate fables.
That said, the per­sis­tence of fairy tales can­not explain the entire phe­nom­e­non. There is also the fact that in the age of mon­ey-dom­i­nat­ed pol­i­tics, many pro­fes­sion­al law­mak­ers do not come from the ranks of the com­mon­er — instead, more and more are wealthy upper-crusters whose clois­tered upbring­ing inside gat­ed com­mu­ni­ties leaves them whol­ly unfa­mil­iar with their constituencies.
Such iso­la­tion is then exac­er­bat­ed dur­ing their time in office. Ensconced in a bub­ble of con­ser­v­a­tive-mind­ed cor­po­rate lob­by­ists and mega-donors, they come to wrong­ly assume that what pass­es for a main­stream posi­tion in that bub­ble some­how rep­re­sents a con­sen­sus posi­tion in the larg­er world.
The elec­toral process, of course, is sup­posed to be the panacea — it is sup­posed to pop that bub­ble and force a con­nec­tion between the rep­re­sen­ta­tive and the rep­re­sent­ed. How­ev­er, because get­ting elect­ed to office is now less about town meet­ings than about buy­ing expen­sive tele­vi­sion ads, even the cam­paign process fails to famil­iar­ize politi­cians with rank-and-file vot­ers. As the study data con­firm, ​"politi­cians' per­cep­tions of pub­lic opin­ion after the cam­paign and the elec­tion itself look iden­ti­cal to their per­cep­tions pri­or to these events, with lit­tle evi­dence that their mis­per­cep­tions had been corrected."
The result is an unrep­re­sen­ta­tive democ­ra­cy, which rais­es the sec­ond ques­tion — the one about repub­li­can democ­ra­cy itself. Can it tru­ly exist under these conditions?
In name, it most cer­tain­ly can. As evi­denced by the con­stant ref­er­ences to the con­cept in polit­i­cal speech­es, the ven­er­a­ble brand is indeed alive and well.
The trou­ble is that a brand alone is lim­it­ed. It can­not on its own sus­tain such a rad­i­cal notion as self-gov­er­nance, espe­cial­ly at a moment when our rep­re­sen­ta­tives are so increas­ing­ly igno­rant of — and hos­tile to — pub­lic will. If such igno­rance and hos­til­i­ty con­tin­ues, repub­li­can democ­ra­cy will almost cer­tain­ly become just a mean­ing­less slo­gan — and Amer­i­ca will like­ly become far less excep­tion­al than we should ever allow it to be.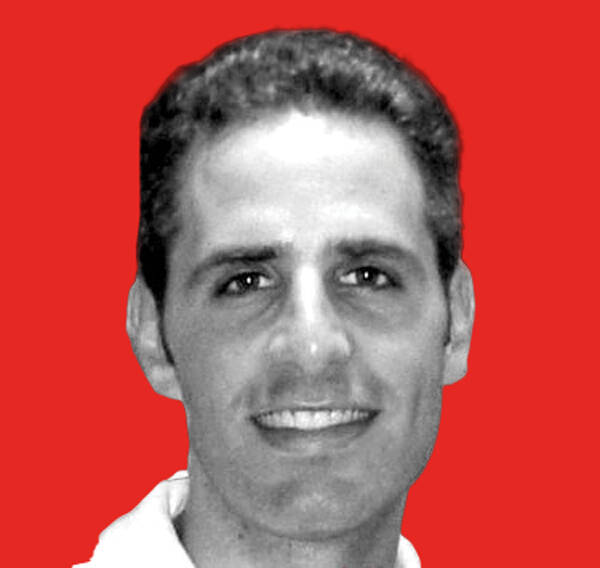 David Siro­ta
is an award­win­ning inves­tiga­tive jour­nal­ist and an
In These Times
senior edi­tor. He served as speech writer for Bernie Sanders'
2020
cam­paign. Fol­low him on Twit­ter @davidsirota.