The GOP's Healthcare Plans Have Awakened the Wrath of a Powerful Constituency: Older Americans
Baby boomers won't take cuts to Medicare and Social Security without a fight.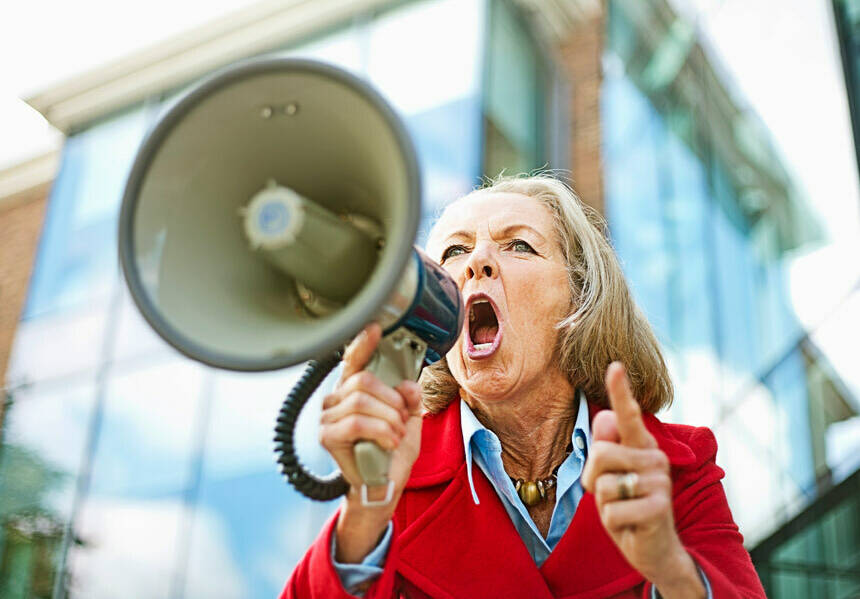 Don­ald Trump, at age 70, will be the old­est per­son to assume the pres­i­den­cy. He is part of a major demo­graph­ic rev­o­lu­tion — the aging of the baby boom — which received min­i­mal atten­tion dur­ing the cam­paign. But now Trump seems poised to declare war on his own gen­er­a­tion, or at least the por­tion that doesn't live in gilt tow­ers in Man­hat­tan. And judg­ing from the com­ments sec­tion on the AARP web­site, his cohort is more than ready to fight back.
But now Trump seems poised to declare war on his own generation, or at least the portion that doesn't live in gilt towers in Manhattan
In typ­i­cal Trump fash­ion, the can­di­date who promised not to cut Medicare or Social Secu­ri­ty now has a new pledge: to ​"mod­ern­ize" Medicare, which in Trump-speak may mean ​"anni­hi­late." The Repub­li­cans will use their usu­al obfus­cat­ing blath­er about ​"enti­tle­ment reform" and ​"sav­ing" the two pro­grams, which should be imme­di­ate­ly coun­tered with a word we're going to be using a lot: ​"lie." Trump's choice for the direc­tor of the Office of Man­age­ment and Bud­get, Rep. Mick Mul­vaney (R‑S.C.), has intro­duced numer­ous bills to cut both pro­grams. And the chair of the House Ways and Means sub­com­mit­tee on Social Secu­ri­ty, Sam John­son (R‑Texas), put forth leg­is­la­tion in Decem­ber to slash the pro­gram by rais­ing the retire­ment age to 69 and reduc­ing ben­e­fits — yet he would give tax breaks to afflu­ent retirees. Moth­er Jones' Kevin Drum esti­mates that for retirees whose life­time incomes aver­aged between $22,000 and $49,000 annu­al­ly, ben­e­fits would decrease by 28 percent.
Mean­while, Paul Ryan, who has for years been slaver­ing to cut Medicare, may now be in a posi­tion to do so. He has already claimed — false­ly — that the Afford­able Care Act is bank­rupt­ing Medicare, when the oppo­site is true: Oba­macare has extend­ed the sol­ven­cy of Medicare by over a decade. But we know the truth is irrel­e­vant to this crew. Ryan would change Medicare from a gov­ern­ment-fund­ed sin­gle-pay­er pro­gram to a com­pli­cat­ed sys­tem of ​"Medicare exchanges" where pri­vate insur­ance com­pa­nies would com­pete with gov­ern­ment-run Medicare. Old­er peo­ple would have to ana­lyze a host of fine-print options that would be much more com­plex, time-con­sum­ing and more expen­sive than Medicare. Peo­ple would get ​"pre­mi­um sup­port"— vouch­ers from the gov­ern­ment to help pay for their insur­ance — instead of uni­ver­sal, sin­gle-pay­er coverage.The Kaiser Fam­i­ly Foun­da­tion esti­mates that, under Ryan's plan, retirees would go from spend­ing 22 per­cent of their Social Secu­ri­ty ben­e­fits on health­care to 49 per­cent by 2022.
The Ryan plan also rests on a cyn­i­cal effort at gen­er­a­tional war­fare. To pla­cate cur­rent recip­i­ents or those just about to retire, the pro­pos­al would not apply to any­one cur­rent­ly 55 or old­er. This should out­rage any old­er per­son with younger sib­lings and friends, chil­dren and grand­chil­dren. Mean­while, there is no pro­pos­al to instead sus­tain Medicare and Social Secu­ri­ty by more fair­ly tax­ing the wealthy — for which there is pop­u­lar sup­port — or, say, by end­ing the tax breaks Big Phar­ma gets for tele­vised ads for drugs you can't pro­nounce and prob­a­bly don't need, and which dri­ve up your health­care costs.
Speak­ing of those ads that dom­i­nate CNN and the night­ly news, where we see self-actu­al­iz­ing ​"super seniors" (most­ly white men) kayak­ing, build­ing sail­boats, and per­form­ing in rock bands, they present an image of leisure­ly, wor­ry-free retire­ment. Maybe Ryan, Trump and their well-heeled col­leagues think this is how all old­er peo­ple live. In real­i­ty, the medi­an income of old­er per­sons (over 65) in 2014 was just over $31,000 for men and $17,000 for women. Near­ly half — 46 per­cent — of sin­gle peo­ple over 65 rely on Social Secu­ri­ty for 90 per­cent or more of their income. And as baby boomers approach retire­ment, only 55 per­cent have mon­ey saved.
These cuts are part of the broad­er Repub­li­can agen­da to shift all kinds of costs and risks onto the 99%. Remem­ber, Trump has an anti-man­date to do all of this: Both pro­grams are enor­mous­ly pop­u­lar and need to be strength­ened, not cut. The AARP, one of the largest-spend­ing lob­by­ing groups in the coun­try, has vowed to oppose all these moves. With 78 mil­lion boomers out there, plus their fam­i­lies and younger friends, pro­gres­sives can win this fight, and use it to pave the way for the many oth­er bat­tles ahead. As one impas­sioned per­son put it on the AARP web­site, ​"There are mil­lions of us activist baby boomers! We know what to do. … We did it in the ​'60s and ​'70s regard­ing the Viet­nam War, the draft, civ­il rights and MORE! We need to MOBI­LIZE! Where do we begin? I'm ready to FIGHT!"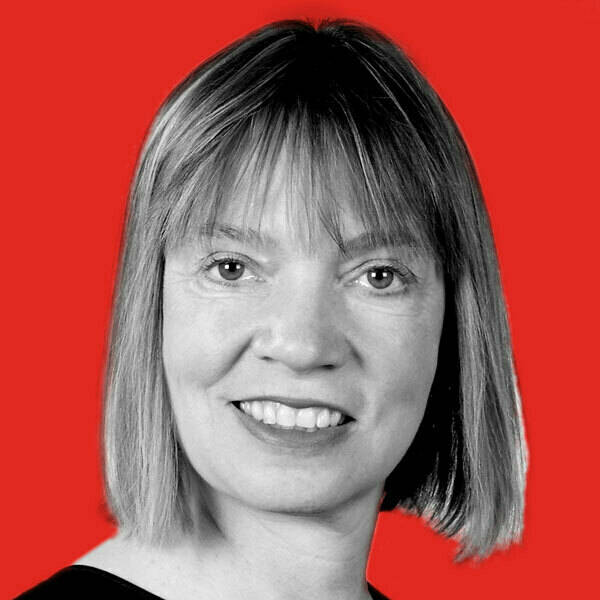 Susan J. Dou­glas
is a pro­fes­sor of com­mu­ni­ca­tions at the Uni­ver­si­ty of Michi­gan and a senior edi­tor at
In These Times
. Her forth­com­ing book is
In Our Prime: How Old­er Women Are Rein­vent­ing the Road Ahead.
.