Bad Science Reporting: The Birth-Control-Will-Make-You-Go-Blind Scare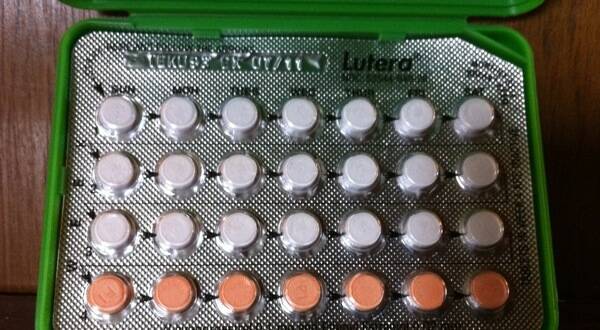 By now, you may have heard that women who took birth control pills for at least three years were twice as likely to develop glaucoma later in life. The germ of this story was a press release by the American Academy of Ophthalmology touting a paper that was presented this week at the Academy's annual meeting in New Orleans. The study made headlines on ABC News, TIME, CNN and other major outlets. Mainstream outlets ran with headlines like, ​"Long-Term Pill Use May Double Glaucoma Risk." The headlines got more sensational as the news diffused outwards to less prestigious outlets. The SheKnows blog ran with the headline, ​"Could Birth Control Make You Go Blind?"
As Amelia Thomson-DeVeaux explains in The American Prospect, the significance of this study has been wildly overblown. No single study ever settles a scientific question. You always have to look at how a study fits with the evidence as a whole. So far, other studies have not found a a strong link between birth control pills and glaucoma.
Remember that a press release represents the puffery of the salesperson, even when the source is a respected medical society. The AAO wants to make this research sound as newsworthy as possible, so the press release stresses the doubling of the risk, and the burden of glaucoma (60 million sufferers worldwide, a major cause of blindness). It's the reporter's responsibility to ask the tough questions that might make the study seem less newsworthy. Unfortunately, in this case, the media set aside the tough questions and played along.
The researchers looked data from the CDC's NHANES survey and found that women over 40 who took hormonal birth control for at least 3 years were twice as likely to develop glaucoma. The researchers examined the records of over 3,400 women from around the country.
This paper does not appear to have published yet. I couldn't find it on PubMed. A lot of papers get presented at conferences and cause a media stir, but never make it into peer-reviewed journals. Peer-review is the quality control of science. It's easy to make provocative claims at a conference, it's much harder to sell your scientific peers on those claims prior to publication. You can be more confident in a study if it has survived peer review at a well-regarded journal.
When you mine huge data sets like NHANES, you can come up with a lot of interesting correlations, but most of them will be flukes or epiphenomena. That's one reason epidemiologists don't usually entertain cause-and-effect hypotheses for correlations like these unless a proposed risk factor is associated with at least a three-fold increase in risk.
In typical bad science writing fashion, neither the press release nor the write-ups specified how many cases of glaucoma there were in the pill group and the non-pill group. All we're told is that one group had twice as much glaucoma as the other. That's a warning sign that the experimenters (or their PR people) are spinning their results for maximum impact. If glaucoma is rare in both groups, a doubling of relative risk may not make any difference.
As ABC News noted, the prevalence of glaucoma is about 1-2 percent of middle-aged women. That's a illuminating statistic, but it doesn't tell us what the glaucoma rates were in the birth control and non-birth control groups of the study. Most media reports didn't even bother to note the prevalence of glaucoma in the general population.
​"Birth Control Pills May Double Your Risk of Glaucoma" sounds a lot scarier than, ​"The Pill May Increase Your Odds of Getting Glaucoma from 1 Percent to 2 Percent," (or whatever the study found).
​"May" is a key word here. The link between oral contraceptives and eye disease is far from proven. This was a retrospective correlational study, which means it can't establish cause and effect. Only a randomized controlled trial can do that. Correlation doesn't necessarily imply causation: Maybe birth control pills cause glaucoma, or maybe there's some other factor that predisposes women to long-term pill usage and glaucoma later in life. To their credit, most media accounts picked up on this limitation of the experimental design. However, neither the press release nor the media accounts explain what, if anything, the researchers did to control for possible confounding variables like income, race, number of pregnancies, etc.
None of this means that the glaucoma/​birth control study is bad research. It might be very good research but there's no way to tell because the data haven't been published and the details of the study have not been properly reported.
Lindsay Beyerstein
is an award-winning investigative journalist and In These Times staff writer who writes the blog Duly Noted. Her stories have appeared in Newsweek, Salon, Slate, The Nation, Ms. Magazine, and other publications. Her photographs have been published in the Wall Street Journal and the New York Times' City Room. She also blogs at The Hillman Blog (http://​www​.hill​man​foun​da​tion​.org/​h​i​l​l​m​a​nblog), a publication of the Sidney Hillman Foundation, a non-profit that honors journalism in the public interest.