Bernie Sanders Helps Lead National Day of Action to Defend Obamacare from GOP Repeal
Protesters rally in cities nationwide, promising to fight for the long haul.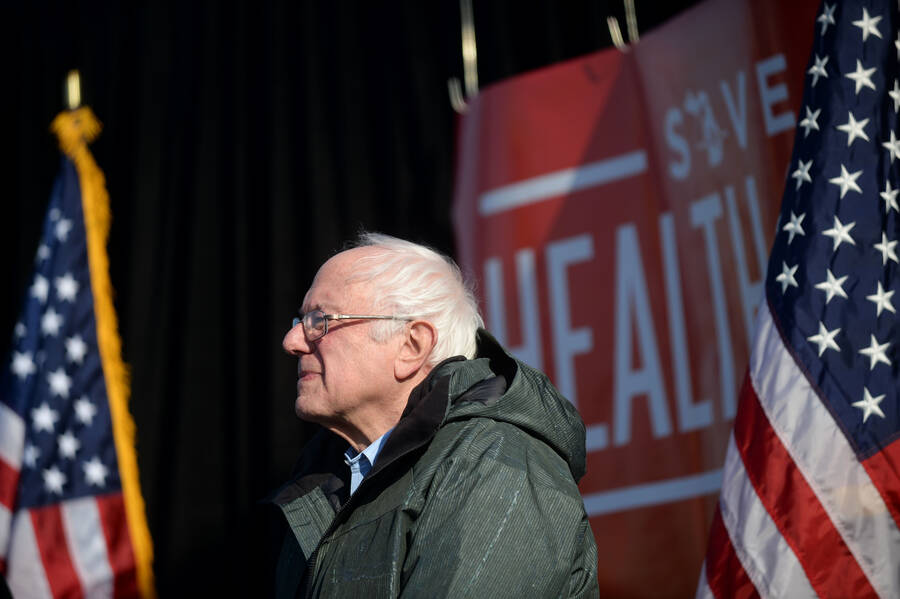 Ral­lies to defend the Afford­able Care Act, held in at least 40 cities Sun­day, demon­strat­ed a gath­er­ing wave of resis­tance to the GOP's agen­da of repeal­ing Oba­macare, pri­va­tiz­ing Medicare and cut­ting social ser­vice programs.
"If Republicans try to rip healthcare out of the hands of millions of Americans, we will fight them every step of the way.'
"The hope that we find in this moment is that we are going to join arms and noth­ing is going to sep­a­rate us on any fight that we pick this year," said Mary Kay Hen­ry, inter­na­tion­al pres­i­dent of the Ser­vice Employ­ees Inter­na­tion­al Union (SEIU), at a ral­ly in Chica­go. The ral­ly filled the meet­ing space of the SEIU Health­care head­quar­ters there. An over­flow crowd of about 300 peo­ple watched what was hap­pen­ing on a screen set up in a near­by park­ing lot.
"We're dis­ap­point­ed with the threat to the ACA and want­ed to come out and show our sup­port for keep­ing it intact," said Tom Den­nis, a Bernie Sanders sup­port­er from the Chica­go sub­urbs, who attend­ed with his wife and three sons. Den­nis said it's hard to know what effect the ral­lies will have, but ​"we hope that show­ing a pres­ence wher­ev­er we can will get someone's attention."
The ral­lies were pro­mot­ed and orga­nized by Sanders and Our Rev­o­lu­tion, the orga­ni­za­tion that emerged from his pres­i­den­tial cam­paign. They fea­tured Demo­c­ra­t­ic lead­ers and speak­ers rep­re­sent­ing a broad range of pro­gres­sive allies — includ­ing labor unions, Planned Par­ent­hood, faith and senior groups — as well as peo­ple who gained access to health­care through the law.
At a Boston event, Mass­a­chu­setts Sen. Eliz­a­beth War­ren told the ral­ly that ​"if Repub­li­cans try to rip health­care out of the hands of mil­lions of Amer­i­cans, we will fight them every step of the way." Sanders spoke to an esti­mat­ed crowd of 6,000 peo­ple at a ral­ly out­side a com­mu­ni­ty col­lege in Macomb Coun­ty, Michi­gan, near Detroit. His appear­ance there was sig­nif­i­cant: The coun­ty has become sym­bol­ic of Democ­rats' strug­gles with the white work­ing class. It went for Barack Oba­ma twice, but Don­ald Trump hand­i­ly won it in November.
High stakes showdown
About 20 mil­lion peo­ple have gained access to health insur­ance because of Oba­macare. A 2016 study by the Robert Wood John­son Foun­da­tion and the Urban Insti­tute found that, if Oba­macare were repealed, about 24 mil­lion peo­ple would lose their health insur­ance by 2021, and the total num­ber of unin­sured in the Unit­ed States would be 53.5 mil­lion — near­ly 20 per­cent of the pop­u­la­tion. Elim­i­nat­ing Obamacare's expan­sion of the Med­ic­aid pro­gram, which serves low-income peo­ple, would account for more than 14 mil­lion of those los­ing coverage.
A non­prof­it orga­ni­za­tion that took part in the Chica­go ral­ly, Thresh­olds, offers a small win­dow on the broad­er stakes. It pro­vides help and ser­vices to around 15,000 peo­ple who have addic­tion prob­lems and men­tal ill­ness. The organization's chief exec­u­tive, Mark Ishaug, who spoke at the ral­ly, recent­ly told USA Today that Oba­macare was a ​"game chang­er" among the pop­u­la­tion that Thresh­olds serves. Some of them are for­mer inmates, and Oba­macare has allowed many of them to con­tin­ue their treat­ment when they leave jail.
If Oba­macare is repealed, ​"they won't be able to receive med­ica­tion or treat­ment," said Yolan­da McBride, a Thresh­olds staff mem­ber who attend­ed the ral­ly along with about 10 of the organization's clients. ​"If Oba­macare is cut, they're kind of just out here alone [and there will be] more home­less­ness and crime going up."
"

Begin­ning of our fight"

Trump said this week that the GOP's plan would pro­vide ​"insur­ance for all" and would allow the Medicare and Med­ic­aid pro­grams to bar­gain with phar­ma­ceu­ti­cal com­pa­nies on prices. Oth­er Repub­li­cans are divid­ed over what a replace­ment plan should look like and when it should be intro­duced. Ken­tucky Sen. Rand Paul, who has been among the most vis­i­ble GOP lead­ers in the dis­cus­sion, has sug­gest­ed that the party's plan will focus on health sav­ings accounts, tax cred­its and cheap­er poli­cies that offer less coverage.

A Sanders sup­port­er at the Chica­go event was hope­ful that Trump's van­i­ty, and the pres­sure brought on him by such protests, might make a dif­fer­ence. Our Rev­o­lu­tion promised that the Sun­day ral­lies are ​"only the begin­ning of our fight."

"If you want to improve the Afford­able Care Act, let's work togeth­er," Sanders said. ​"But if you think you're sim­ply going to throw mil­lions off of health insur­ance, you've got anoth­er guess coming."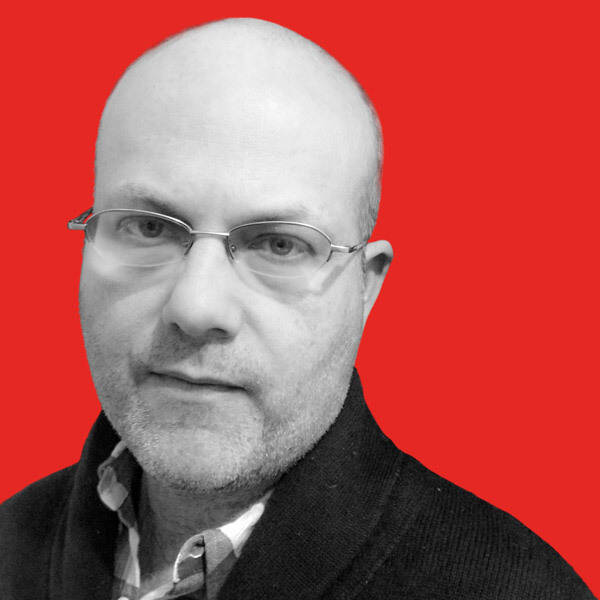 Theo Ander­son
is an In These Times con­tribut­ing writer. He has a Ph.D. in mod­ern U.S. his­to­ry from Yale and writes on the intel­lec­tu­al and reli­gious his­to­ry of con­ser­vatism and pro­gres­sivism in the Unit­ed States. Fol­low him on Twit­ter @Theoanderson
7
.