The Movement for Single Payer Has Transformed the Healthcare Fight. The CNN Debate Was Proof.
During CNN's Monday night debate about the Affordable Care Act, it became clear that progressives have set the terms of discussion.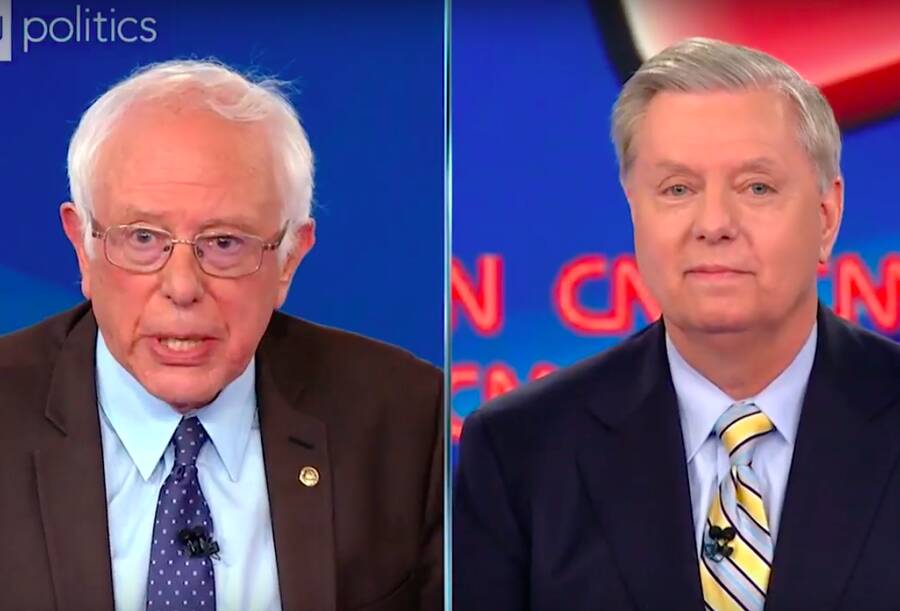 The grass­roots fight for sin­gle pay­er, cham­pi­oned by Bernie Sanders, has thor­ough­ly reframed the health­care debate over the past year.
It's impossible to talk about universal coverage without talking about the power and corrupting influence of corporations.
That became clear dur­ing CNN​'s Mon­day night health­care debate between Sens. Lind­sey Gra­ham (R‑S.C.), Bill Cas­sidy (R‑La.), Bernie Sanders (I‑Vt.) and Amy Klobuchar (D‑Minn.). The debate came as Repub­li­cans labor, Sisy­phus-like, to ​"repeal and replace" the Afford­able Care Act (ACA). Gra­ham said in his open­ing remarks that the debate was about ​"who we want to be as a nation." Cas­sidy said that it was about who has power.
Sanders, who duti­ful­ly defend­ed the ACA on Mon­day but made it clear that his ulti­mate goal is a sin­gle-pay­er sys­tem, agrees with Gra­ham and Cas­sidy that the health­care debate isn't real­ly about health­care. As he said to a Vox inter­view­er recent­ly, ​"what this strug­gle is about real­ly, hon­est­ly, is not a health­care debate."
What is it about then? Well, it's about pow­er. And it's about who we want to be as a nation. Just like Gra­ham and Cas­sidy said. In oth­er words, the health­care debate cen­ters around the big-pic­ture ques­tions of our moral respon­si­bil­i­ties to one anoth­er — and our dis­tri­b­u­tion of resources with­in U.S. society.
It's impos­si­ble to talk about sin­gle pay­er with­out talk­ing about the inequal­i­ties of the cur­rent sys­tem, and the fact that 28 mil­lion peo­ple are still unin­sured. Sanders does that all the time. He did so again Mon­day. But so did Gra­ham and Cas­sidy. The Repub­li­cans' point was just that the ACA's fail­ures had priced too many peo­ple out of the mar­ket, and state-based pro­grams are a bet­ter path to tru­ly uni­ver­sal coverage.
It's impos­si­ble to talk about uni­ver­sal cov­er­age with­out talk­ing about the pow­er and cor­rupt­ing influ­ence of cor­po­ra­tions. Such talk is expect­ed from Sanders. But it was a Repub­li­can, Gra­ham, who said Mon­day that ​"the biggest win­ner under Oba­macare is insur­ance com­pa­nies, not patients." It was Cas­sidy who said that the ACA is a huge give­away to the phar­ma­ceu­ti­cal com­pa­nies, the hos­pi­tal sec­tor, the health insur­ance indus­try — every­one but the Amer­i­can people.
Whether they actu­al­ly believe these things doesn't mat­ter. What mat­ters is that Repub­li­cans were talk­ing about health­care using a pro­gres­sive frame­work that focus­es on pow­er and inequal­i­ty. This moment, in some ways, is an inverse of what we saw in the 1980s, dur­ing the ear­ly stages of the neolib­er­al ascen­dan­cy, when Ronald Rea­gan and the GOP framed their push for tax cuts and dereg­u­la­tion as a mat­ter of indi­vid­ual ​"free­dom." That fram­ing still per­vades our polit­i­cal dis­course. You might whol­ly reject the neolib­er­al notion of free­dom. But you can't escape it.
That's what sin­gle pay­er is doing for the pro­gres­sive move­ment, for some ele­ments of the Demo­c­ra­t­ic Par­ty, and for our polit­i­cal dis­course gen­er­al­ly. As with the GOP's push for tax cuts, the pro­gres­sive health­care push forces peo­ple across the polit­i­cal spec­trum to engage ques­tions about ​"who we want to be as a nation." It puts pow­er and inequal­i­ty front and cen­ter in a way that few oth­er issues have the pow­er to do. It reframes the debate.
Ear­li­er this month, Sanders intro­duced a ​"Medicare-for-all" bill in the Sen­ate. It has sub­se­quent­ly gained sup­port from at least 21 Demo­c­ra­t­ic sen­a­tors, includ­ing sev­er­al of the party's poten­tial pres­i­den­tial con­tenders in 2020, like Sen. Kamala Har­ris, of Cal­i­for­nia, and Sen. Kirsten Gilli­brand, of New York. A sim­i­lar sin­gle-pay­er bill in the House has 119 sup­port­ers. Nei­ther bill has any chance of imme­di­ate suc­cess, in strict­ly leg­isla­tive terms.
In broad­ly polit­i­cal terms, how­ev­er, the slow-build­ing wave of sup­port for these bills has the poten­tial to be momen­tous. Trans­for­ma­tive phi­los­o­phy needs the engine of actu­al pol­i­cy. Sin­gle pay­er, like the Right's obses­sion with tax cut­ting and dereg­u­lat­ing, is both a vision of how things should be and a plan to get there.
"This fight," Gra­ham said on Mon­day, ​"it's just begin­ning." He meant the fight to repeal and replace the ACA specif­i­cal­ly. But the evi­dence from Mon­day evening sug­gests that there is a big­ger fight brew­ing, with terms set by left and pro­gres­sive forces. And it may well be more than Gra­ham, Cas­sidy, and the GOP had bar­gained for.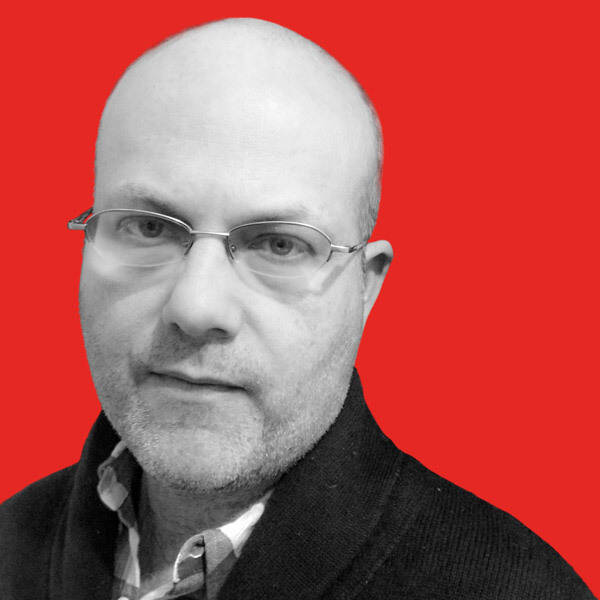 Theo Ander­son
is an In These Times con­tribut­ing writer. He has a Ph.D. in mod­ern U.S. his­to­ry from Yale and writes on the intel­lec­tu­al and reli­gious his­to­ry of con­ser­vatism and pro­gres­sivism in the Unit­ed States. Fol­low him on Twit­ter @Theoanderson
7
.